By chance, a photo of F1 marshals taken from 2009 Singapore Grand Prix was spotted by another F1 marshal who creatively incorporated it into his design for the race official t-shirt competition. The marshals will don the winning design. And… he won the competition. Congratulations, Jeremy!

Out of gratitude, Jeremy gave me two Bay Grandstand passes to watch the F1 final race at the Marina Bay Circuit on Sunday. This was the second time I went to the race event and the first time for the final day since Singapore hosted the inaugural F1 night race in 2008. Now I think I'm kinda hooked to F1.
The Formula BMW Pacific Second Race, from 3:30pm to 4pm.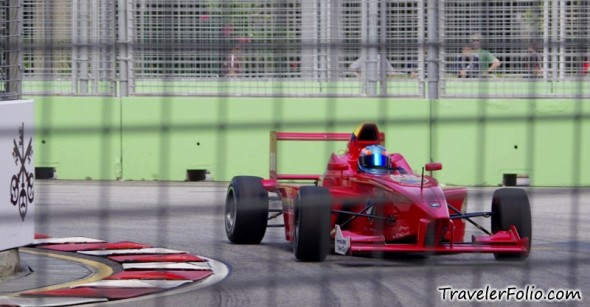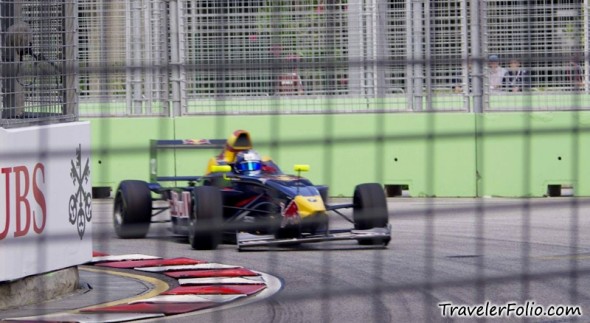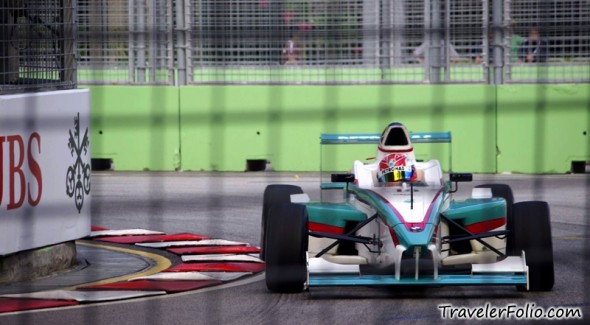 Mariah Carey performed at the Padang Stage after the Formula One Race at night. We were there earlier to get the limited wristbands to access the fan zone.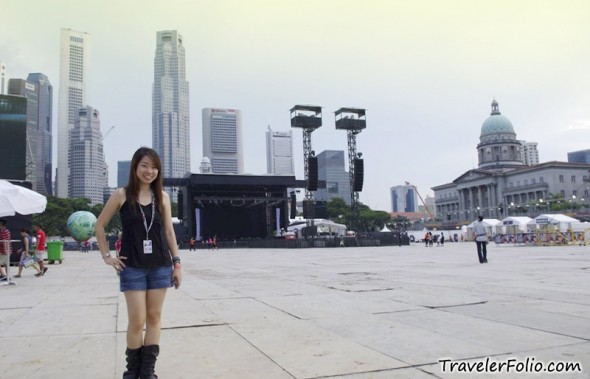 View from the Bay Grandstand during the Porsche Carrera Cup Asia Race. In the background: Helix Bridge.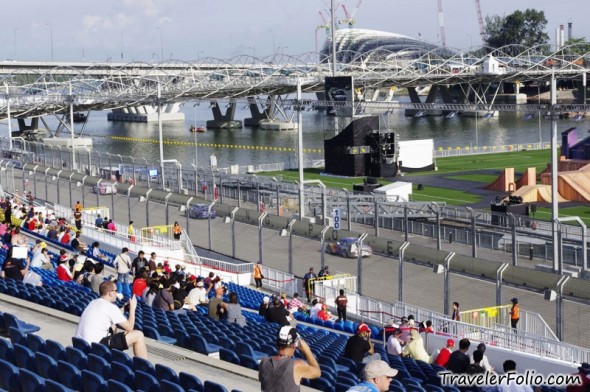 At the Bay Grandstand.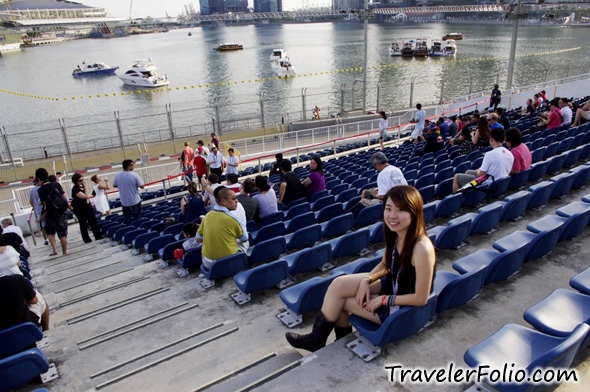 Freestyle Trials Bikes Stunt Show at the Bay Stage when there was no race.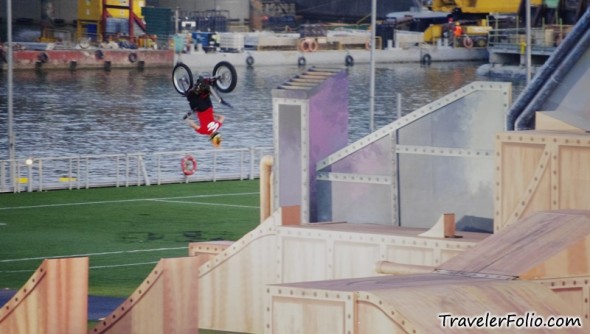 The F1 comeback – Michael Schumacher from Mercedes GP Petronas F1 Team during the Drivers' Track Parade!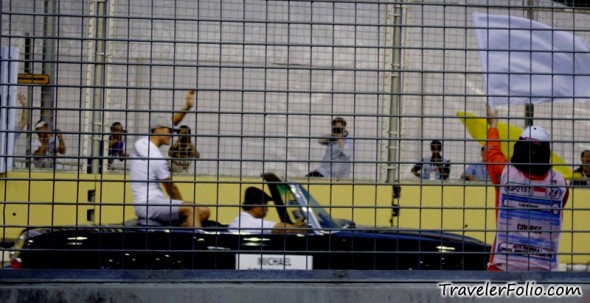 All geared up for the Singapore Formula One final race. In the background: Singapore Flyer and Helix Bridge.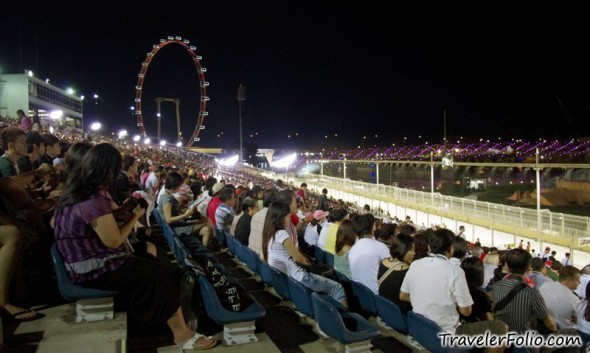 F1 race cars whizzing past during the first few laps.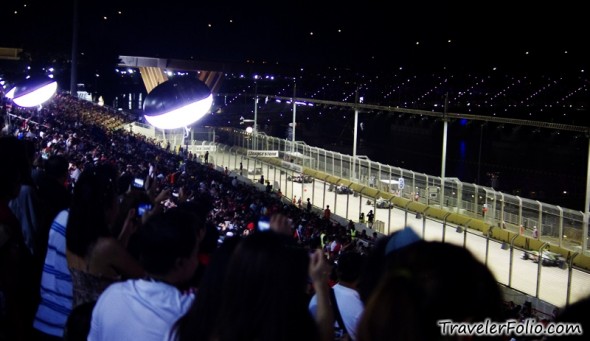 Views of the F1 race cars from bends and curves of the circuit park.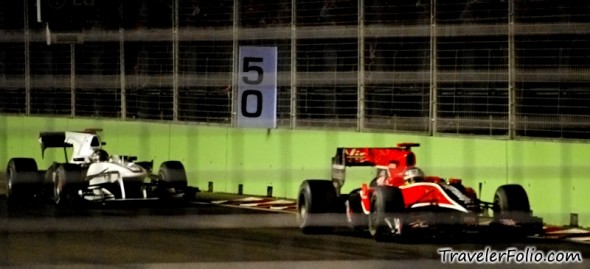 Lotus Racing. Later on its rear was on fire!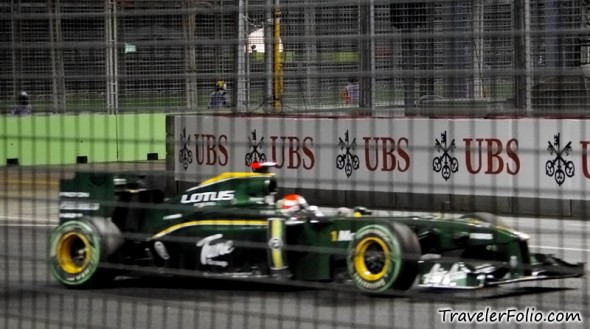 AT&T Williams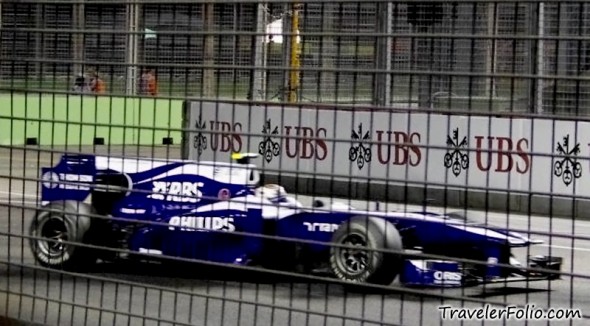 Vodafone McLaren Mercedes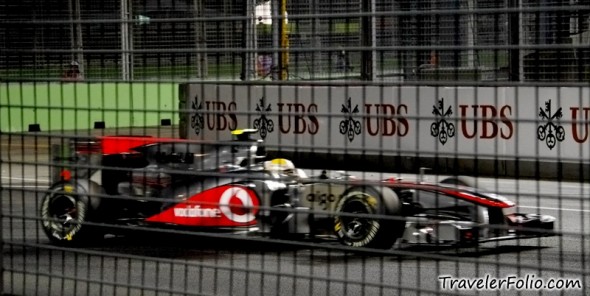 Renault F1 Team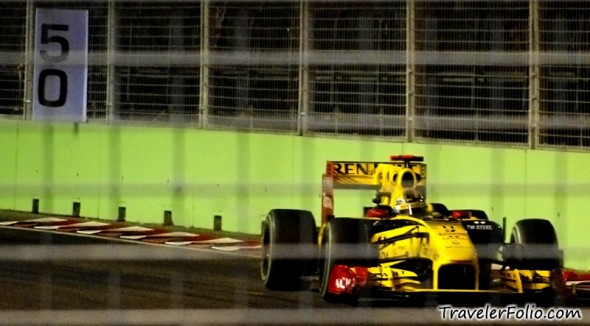 Mercedes GP Petronas F1 Team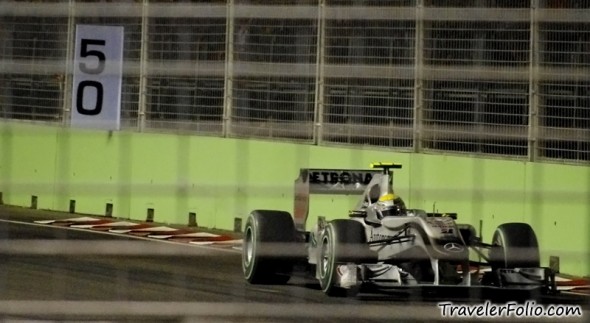 The McLaren winner of Singapore Grand Prix 2009 – Lewi Hamilton riding on a bike with a marshal. It was the end of his Singapore Grand Prix on Sunday when he collided with Mark Webber during the race.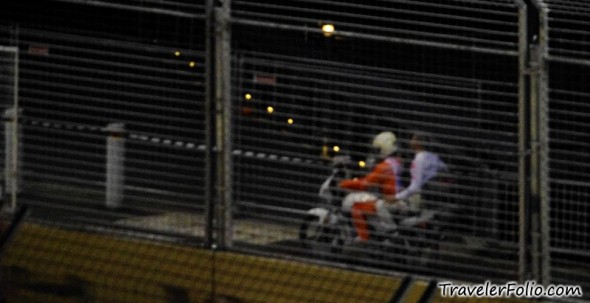 F1 fans yeah!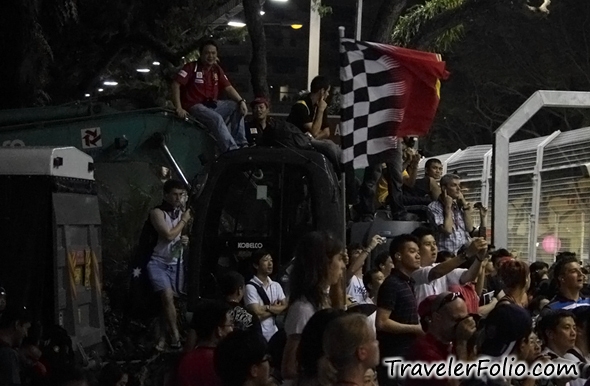 And the winner of 2010 Formula 1 Singtel Singapore Grand Prix is…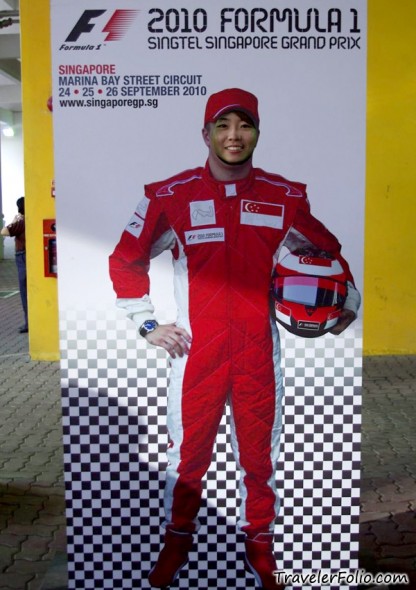 Ferrari Formula One Spanish driver – Fernando Alonso. He clinched the Singapore GP victory for the second time after the first win in 2008, which was F1's first night race in the world. Sebastian Vettel and Mark Webber from Red Bull Racing won the second and third placing respectively.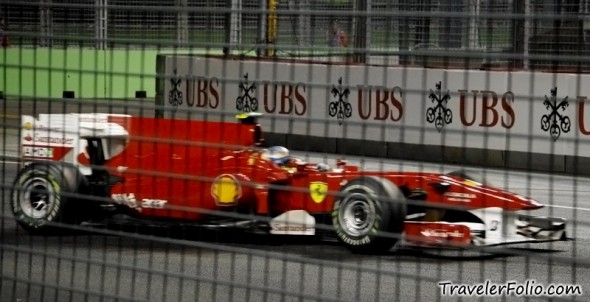 At the end of the race day, the loud and deafening F1 noises were replaced by Mariah Carey's whistle register. The R&B diva gave her best at the Padang Stage till midnight.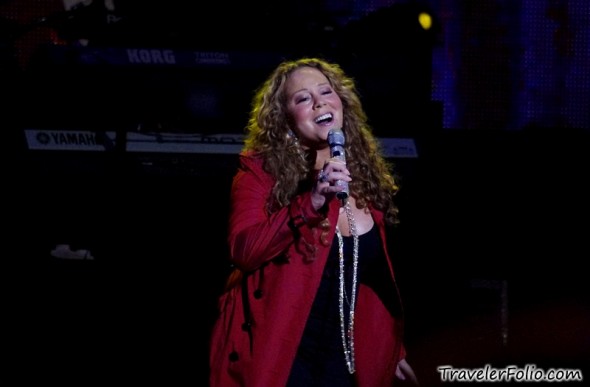 Apparently, she has gained weight!!
Mariah Carey. Was she attracted to the white Pentax?