Update: The Winner is Joelle Ng! Congratulation, Joelle! You won a New iPad (16GB Black/White)! The organiser will contact you shortly.
Thanks to Chengdu Pambassador for the generous sponsorship. To all our friends and readers, thank you very much for supporting this Giveaway!
---
Attention Panda Lovers! Chengdu Pambassador specially invites TravelerFolio Facebook Fans to join PandaQuest to WIN a New iPad (16GB /Black/ White)!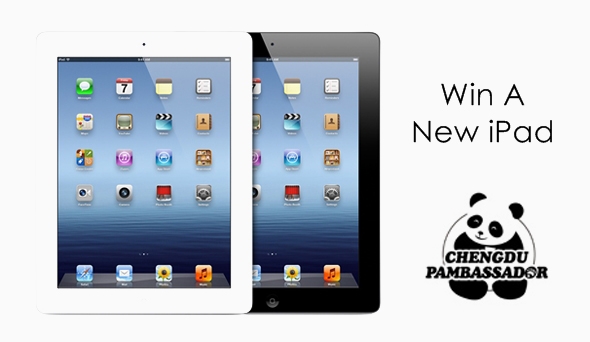 How to Win
Step 1: If you are not our Facebook Fan yet, click both the "Like" buttons to become one.
Step 2: Create your profile on PandaQuest and leave your Facebook username in the comment box below or email travelerfolio(at)gmail.com to be eligible for this contest. I will go to PandaQuest and 'HUG' you!
Step 3: Ask your friends/ loved ones to 'Hug' you to score points! The one who scores the most points by 1st October will WIN a New iPad.
Winner will be announced on TravelerFolio.com.
You are encouraged to subscribe to TravelerFolio RSS / Facebook / Twitter for any upcoming giveaway.
Terms & Conditions :
– Giveaway is open to people living in Singapore
– Participants must create a profile on PandaQuest to qualify
– Minimum age to join PandaQuest is 16 years old.
– Giveaway ends on 1st October 2012
– Prize will be ready for collection 3-4 weeks after the end of the giveaway

About Chengdu Pambassador
This endangered species has captured the hearts of many… everyone loves Panda! Who wants to hug one?
Join PandaQuest for a chance to become a Chengdu Pambassador and visit the pandas in zoos around the world over five to six months. Each receiving US$20,000 plus all travel and accommodation expenses, the Chengdu Pambassadors will work with the zoo and engage with the local community to promote panda conservation.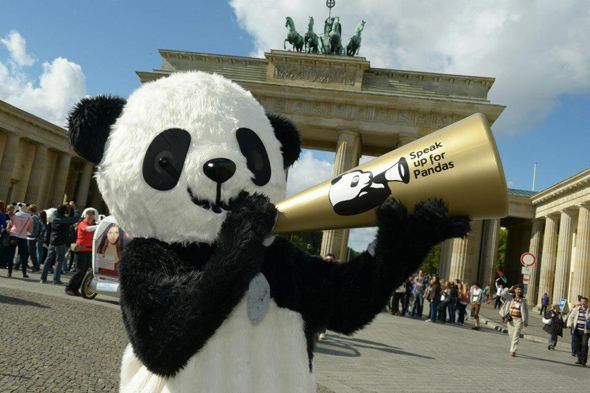 Panda mascots on the move around the world.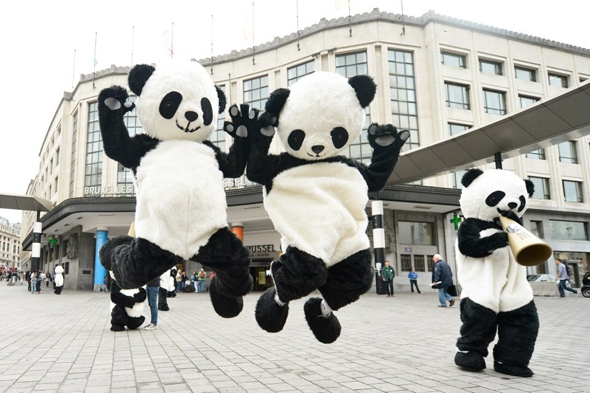 A few years ago, I visited one of the the Sichuan Giant Panda Sanctuaries in China. Awww… the pandas are so playful, cute and lovable! Here are some photos taken from the sanctuary.
A young girl was playing with a baby panda – dream job!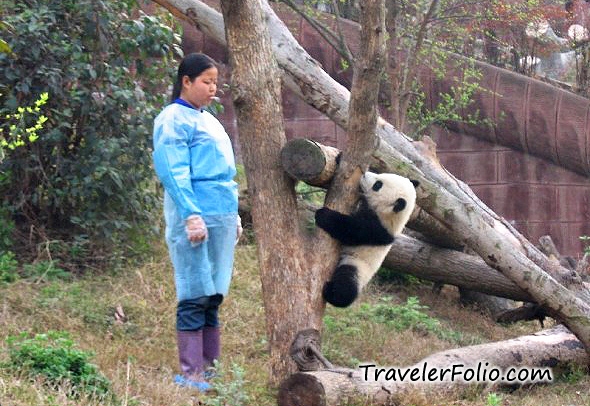 Pandas 'fighting'!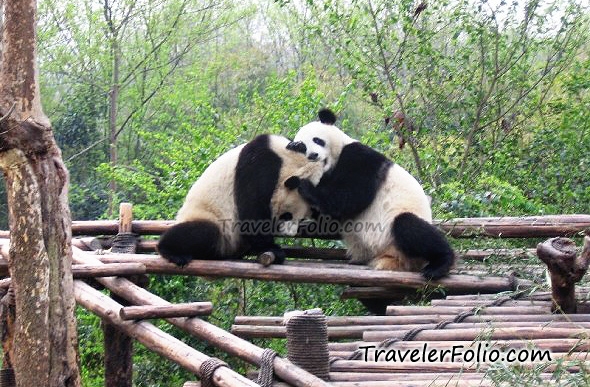 Panda eating bamboos!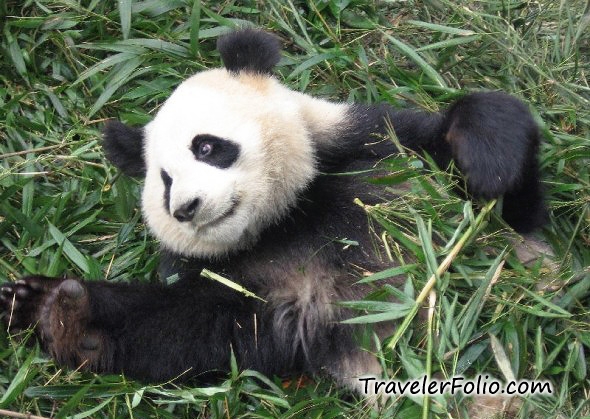 All the best to your PandaQuest!