In less than 3hrs, we arrived at London Paddington station from Cardiff-Wales by National Rail. We put up a night at Umi hotel in Bayswater, a very centralised location in the city, and joined Topdeck 7 Day British Isle trip the following morning.
London is very well connected by Underground rapid transit, buses and cabs. Paddington to Bayswater is merely a station away but our London friend Sharon suggested that we should take a bus instead, as most stations in London are pretty old without lifts, we could be lugging our baggage while slogging up the stairs to another train platform.
London Paddington station.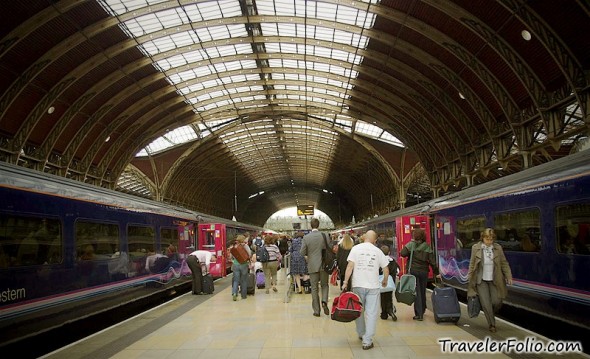 Anyway, the evening was rainy so I decided to flag a London cab while hoping that it won't burn a hole in my pocket! Not too bad. £5.60 for an approximate 10-min ride from Paddington to Umi hotel at 16 Leinster Square, Bayswater. And I think this spacious London cab looks pretty cool.
Sharon was nice to help us plan for the sightseeing routes with Oyster cards to travel around the city. Oyster card works like Ez-Link card (in Singapore) and its stored value can be used to board the Underground trains and buses in London. Not only for convenience' sake but economically, a journey only costs £1.20 if you use Oyster card; otherwise, it's £2 by cash. The card holds a deposit of £3 but it will be refunded once you return the card at a train station.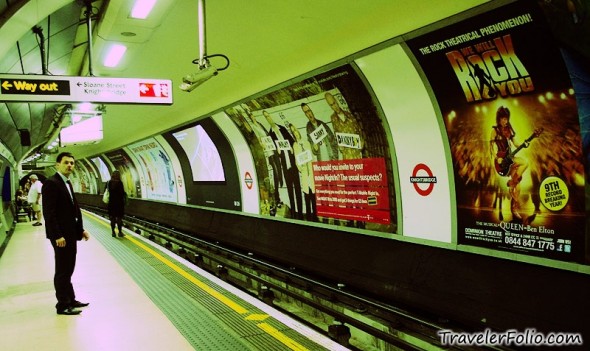 For a night out in London, we popped in Harrods department store in Knightsbridge, followed by a delicious Japanese dinner in Chinatown and lastly, a trip down to Waterloo, south bank area of River Thames for postcard-esque views of London's famous landmarks that are the Big Ben Clock Tower and Westminster Palace, London Eye, Tower Bridge and other engineering marvels.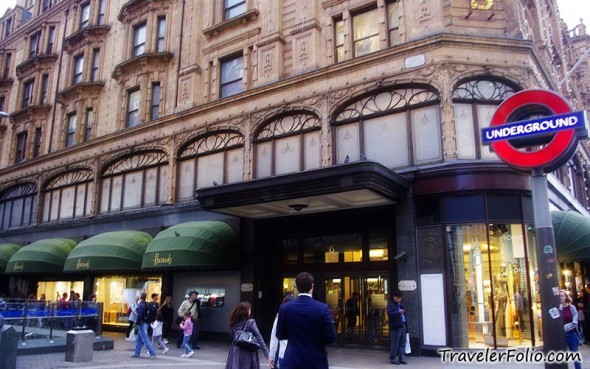 At Harrods luxury department store!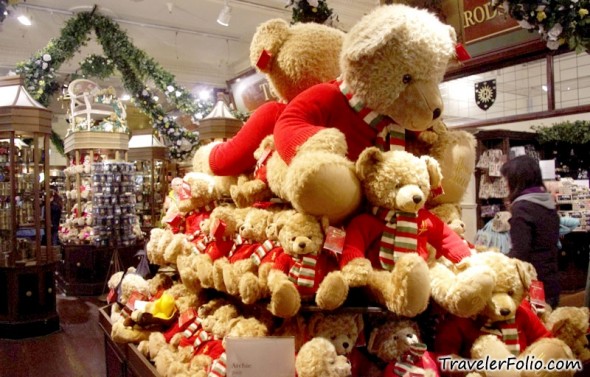 The gift department was packed with tourists shopping for Harrods souvenirs, bags, apparels and stuff.
To go Chinatown, we alighted at Leicester Square Underground station and walked across the pedestrianised street while soaking up the "TGIF" atmosphere with a whole slew of people mingling around theatres, restaurants and bars. It was Friday the 13th!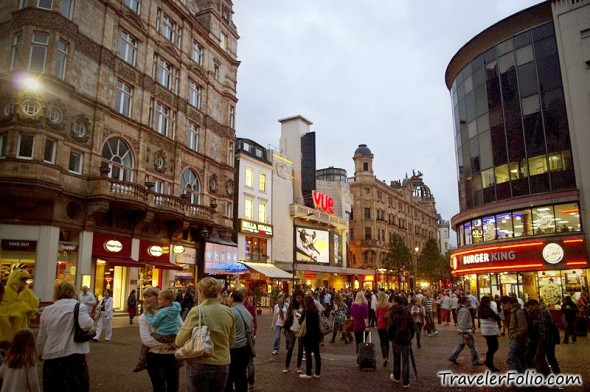 A street artist.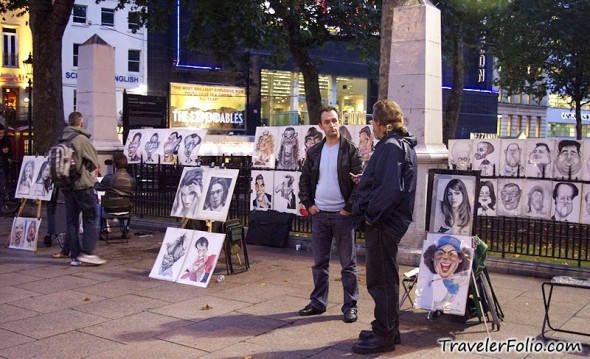 There are many theatres around Leicester Square.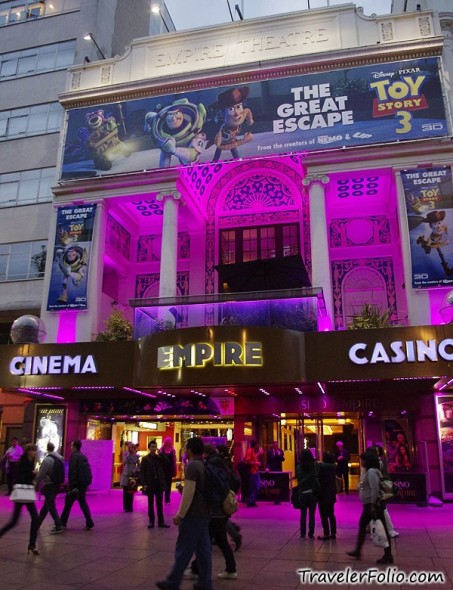 Very convenient GENTS along the street in the square. A drunk girl was seen answering nature's call at this public toilet too.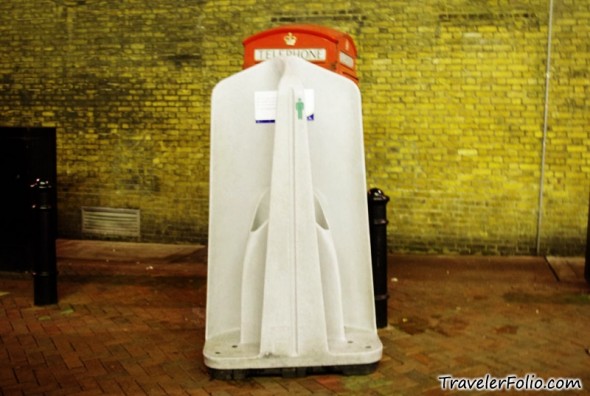 The Chinatown in London. "伦敦华埠"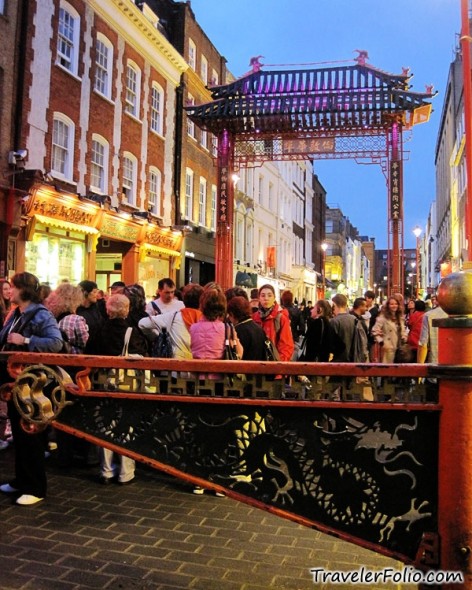 Trishaw tour around Chinatown.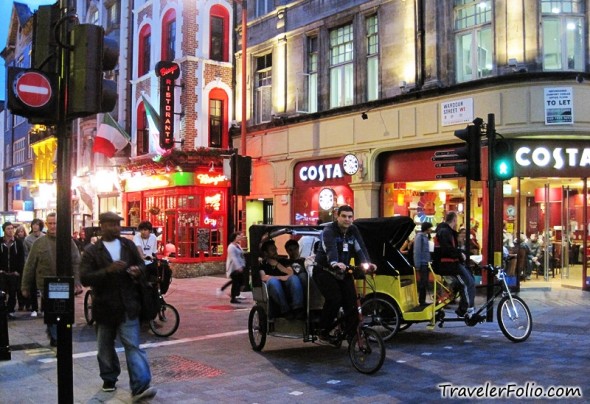 The trishaw man.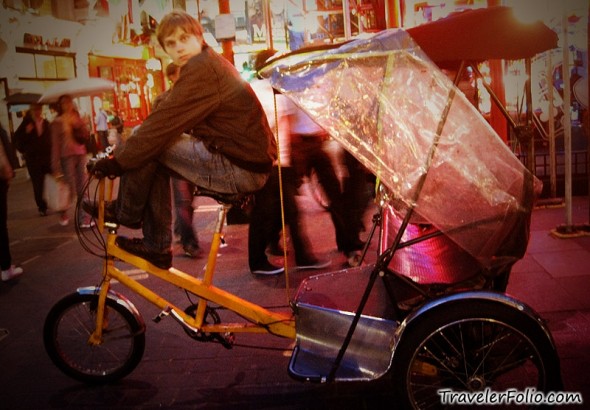 The best way to go sightseeing in London is to hop on to the red double-decker buses. Get to the upper deck for a mesmerizing tour and drop off at any interesting attraction in the city as you wish.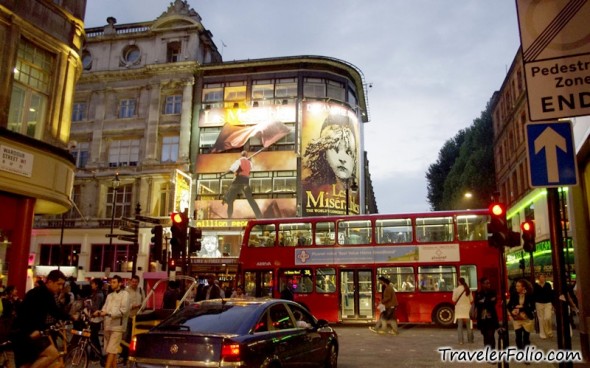 We dined at Misato, 11 Wardour Street in Chinatown. Touted as one of the most popular Japanese restaurants in Chinatown, expect to join the line during dinner time.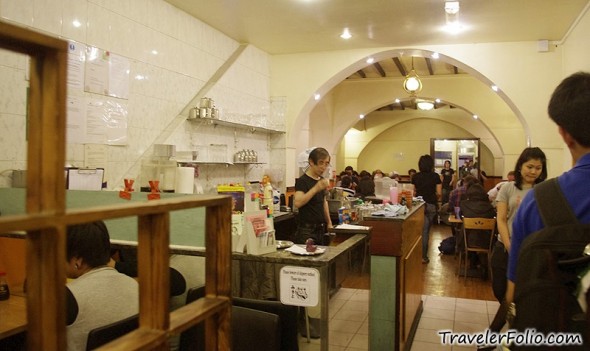 The servings are really big with chunks of meat, salad and rice, too much for us, yet each of these dishes only costs £6+. The curry chicken was tasty, just a little salty for my taste buds.

The Westminster Palace, aka Houses of Parliament and the Big Ben Clock Tower.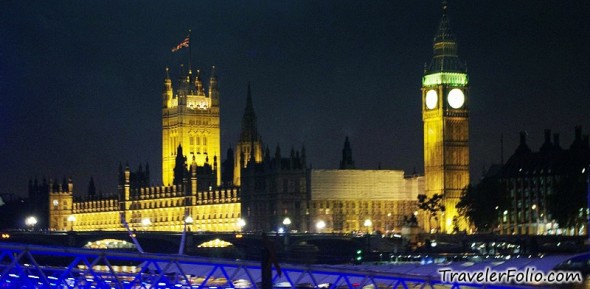 The Golden Jubilee bridges.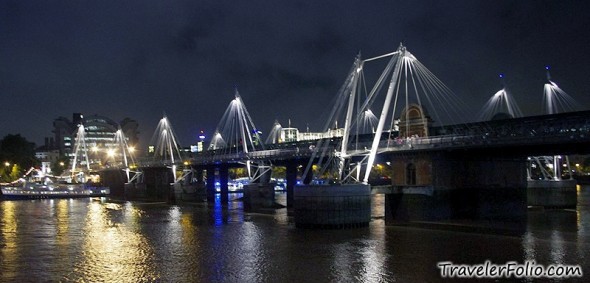 It was almost midnight. A "tropical-bred" like me was shivering in the cold while trying to get a clearer shot of London Tower Bridge with Sharon.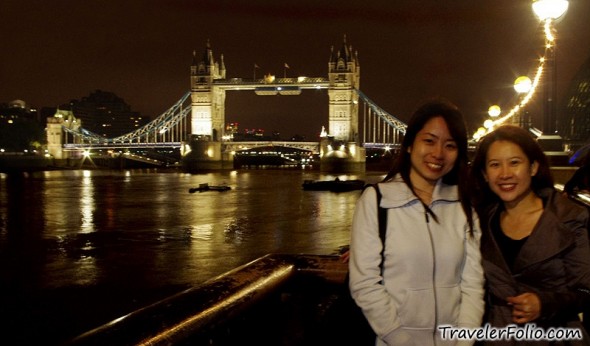 The famous London Eye ferris wheel.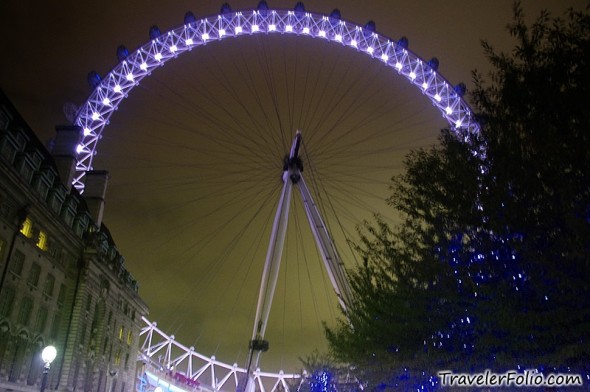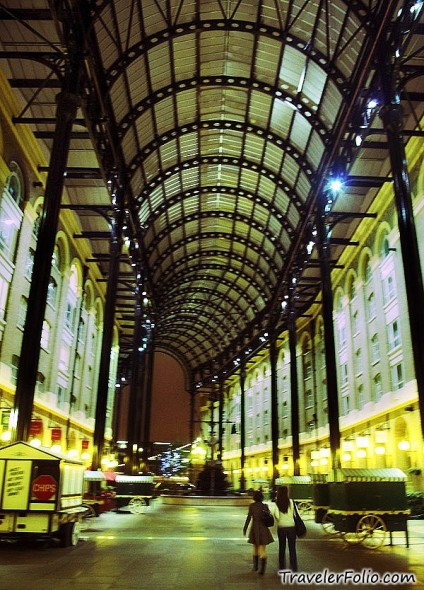 Sharon left and we rushed to the Underground for the last train but got confused and went to the wrong stations twice. Luckily we managed to transfer to the Circle line just in time for the last train back to Bayswater where Umi hotel is located. However, the counter to return and refund the £3 deposit in our Oyster cards was already closed and we had to leave London early in the following morning. I just found a good valid reason to go back London again.
Check out this blog as we joined Topdeck tour and ventured further up north of the UK! In the meantime, visit STA Travel website for Great Travel Deals with up to 50% discount! Offers end on 11 Sept '10.
For travel info in London, log on to VisitBritain.com
Read next post on Oxford University and Sightseeing.
Read previous posts on touring around Cardiff, Wales.