During our final stay in Vienna, we visited The Prater, Vienna's most popular fun fair with a giant Ferris wheel and many rides.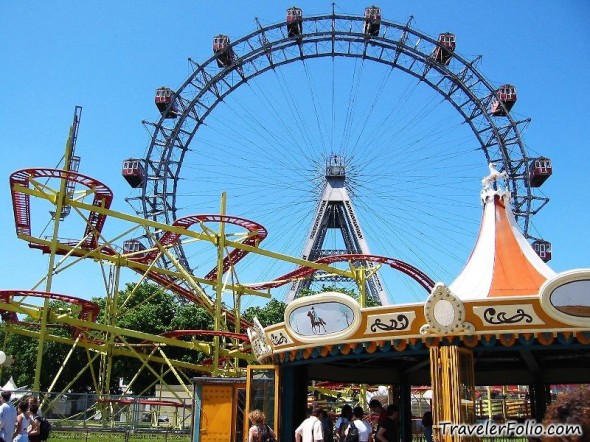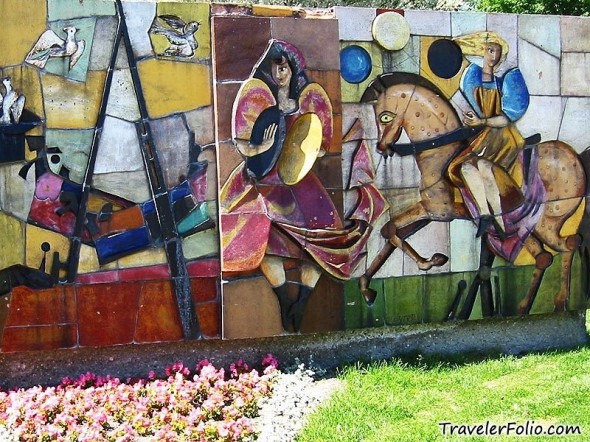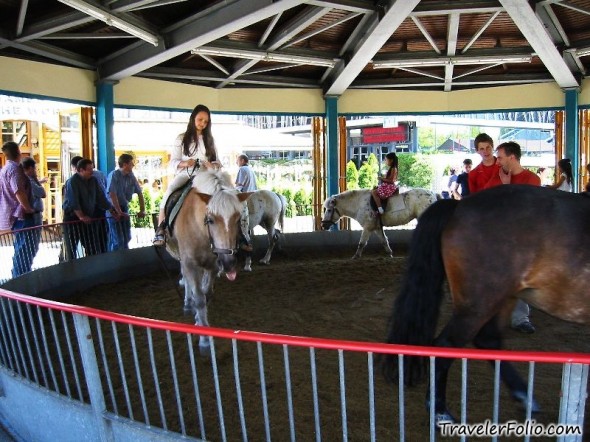 First time to see such a slow-moving "merry-go-round" with real ponies. Cute.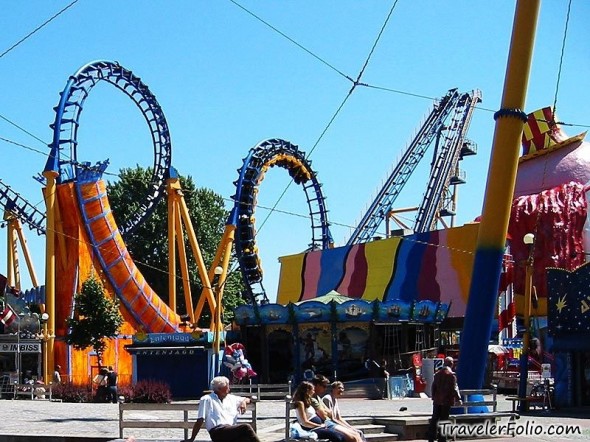 The Prater is small and old, yet colourful.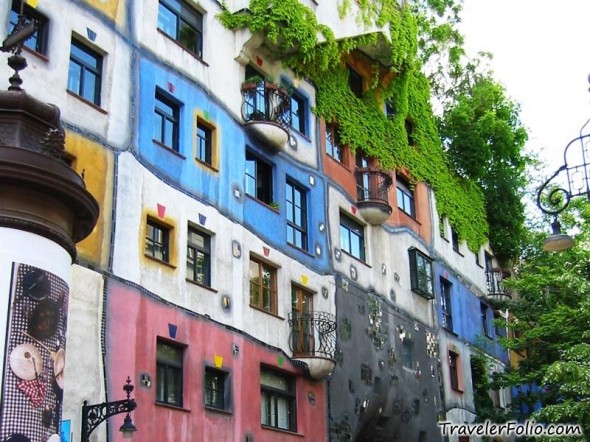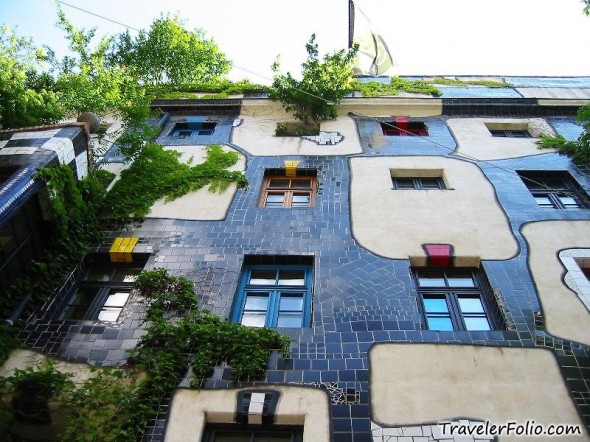 The Hundertwasser House is a funny looking apartment with large trees growing from inside the rooms, with limbs extending from windows. The house was designed by an Austrian artist at no charge.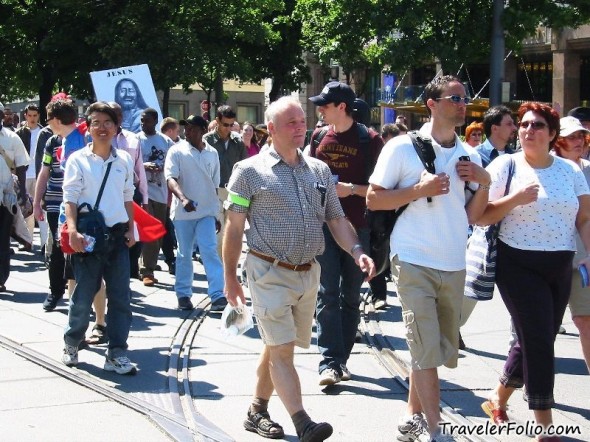 Jacky joined in the Jesus March!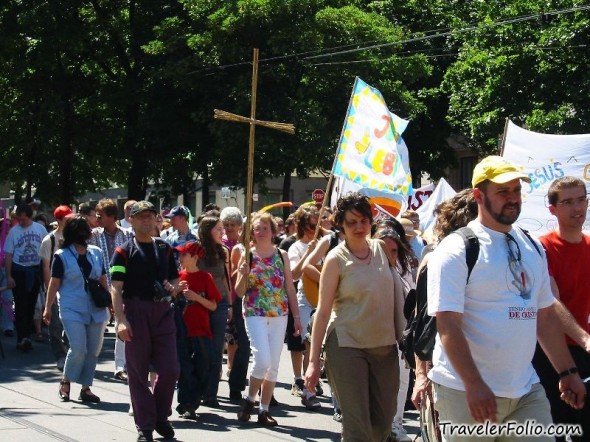 We took a train to Danube island, a recreational mecca with bars, restaurants and nightclubs, and sports like rollerblading and canoeing.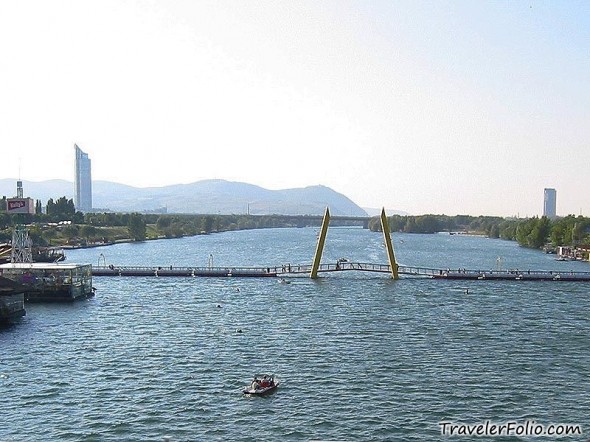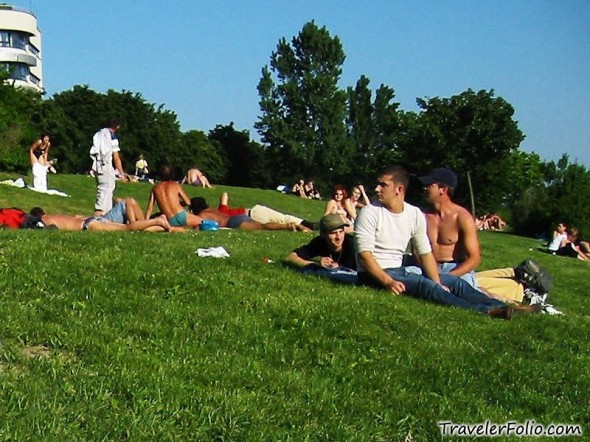 Many sexy people were laying on the patch of grass overlooking the mighty Danube river, and some censored photos.

Obviously, we were in the wrong attire!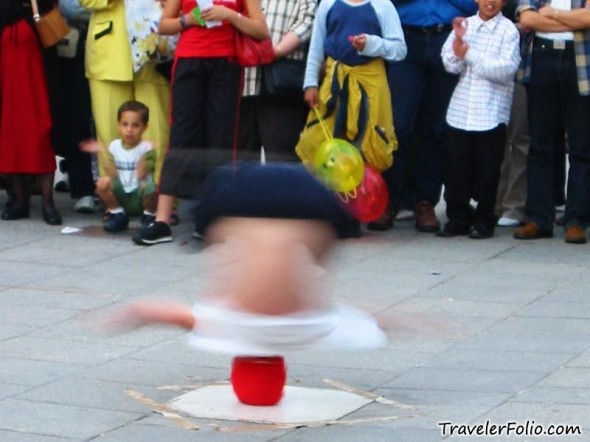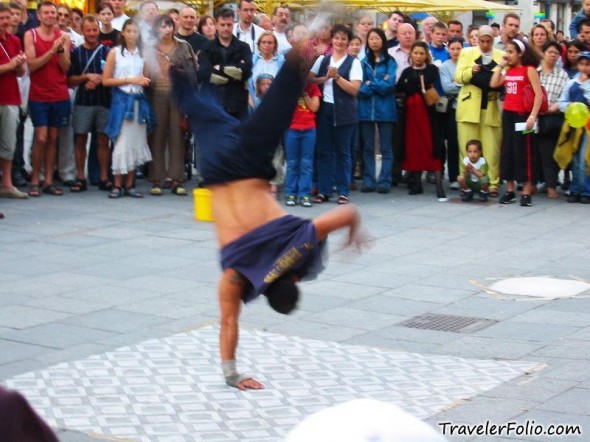 Photos taken on youngsters showing off their dancing skills.

At night, it was time to leave Vienna and we took a night train to Venice. The people we met in Vienna were friendlier, more helpful to tourists like us and spoke English reasonably well as compared to other parts of Austria that we had traveled.