Planning for a trip to Myanmar, Vietnam or Laos? Nowadays, travellers can conveniently withdraw local currency from ATMs with their Visa cards and secure card payments at major outlets such as hotels, retailers and dining establishments in these countries. Gone were the days when visitors had to bring in stacks of cash while travelling in the region.
If you are a Visa cardholder, you can withdraw Burmese kyat notes at over 600 ATMs without the hassle of finding authorized money changers, and safely make electronic payments at more than 1,000 participating retailers located at tourist hotspots such as Yangon, Bagan and Madalay, among aother cities throughout Myanmar. Say Thailand, ten of thousands of ATM withdrawals are made monthly and the number of users is getting stronger.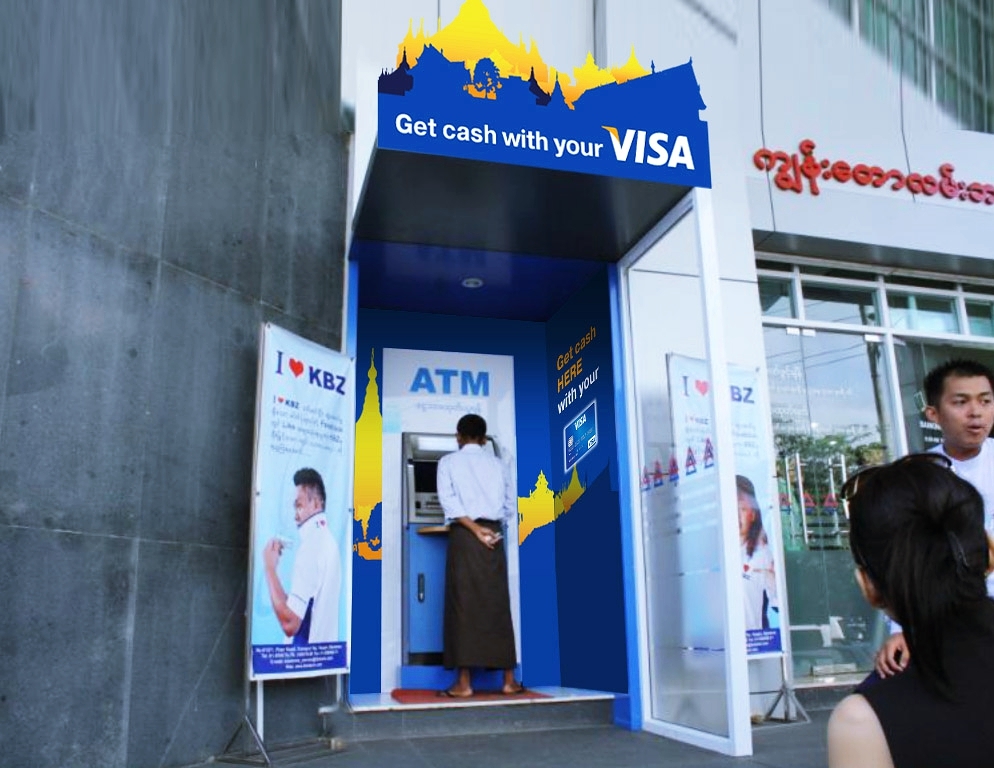 Without doubt, credit and debit cards come in handy for overseas transactions. While many retailers in Myanmar will not accept US Dollar and foreign notes that are not in mint conditions, it's still the best option to carry some local currency that can be withdrawn from ATMs using an international credit card.
Tip: The best time to visit Myanmar is during the dry season from November to February!
Where to locate the Visa ATMs in Myanmar?
• Visa ATMs can be found at airport arrival terminals at Yangon International Airport, Nyaung-U Airport (Bagan), HeHo Airport (Inle), and Mandalay Airport. Nearly all hotel lobbies, major markets and bank branches have Visa ATMs as well.
• If you need to locate the nearest ATM, visit Visa's Global ATM locator at http://www.visa.com/atmlocator/index.jsp Visa can send a SMS message of the list of ATM locations to your phone.
There's plenty of shopping to be done at Myanmar cities and Visa cards are widely accepted. Hotels, spa resorts, local Burmese restaurants, bars and cafes, retail outlets and other establishments accept Visa card payments. Visa services just enhance the travel experience by providing convenience and a peace of mind.
To find out more, visit www.visa.com/atmlocator/index.jsp