By Kelly Khong
Continued from Alcalá de Henares
Toledo is the next destination, about an hour's drive from Madrid City. Breathtaking views greeted us on our way to Hotel Dominico, because the historic fortress built on high ground simply looked like an enchanted fairytale from childhood storybooks. Yes, Toledo is a popular tourist attraction.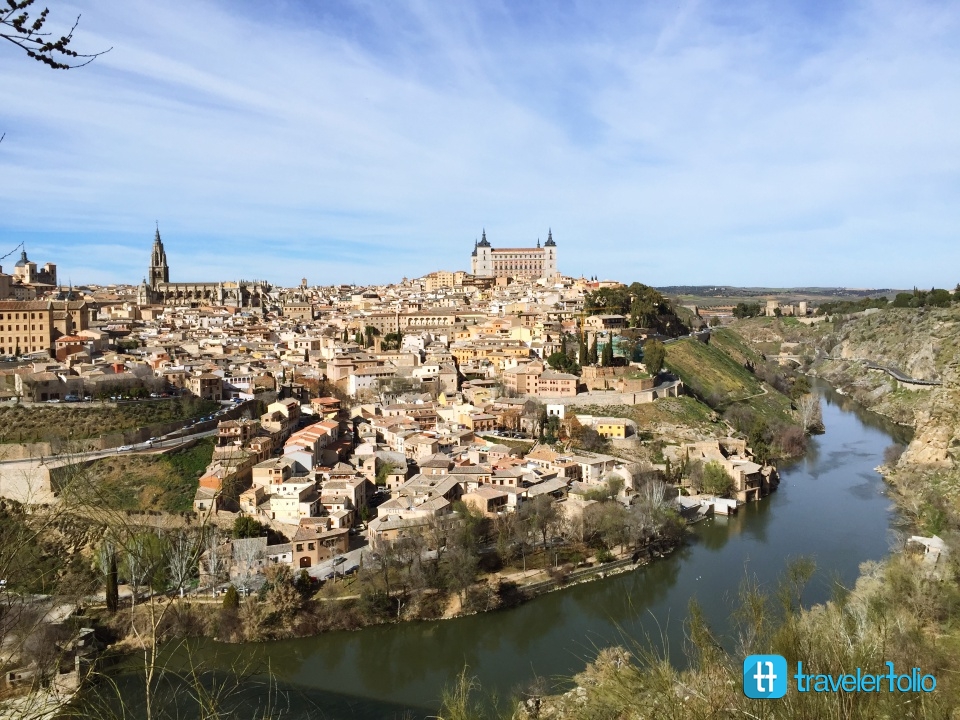 Just like a castle in fairytale.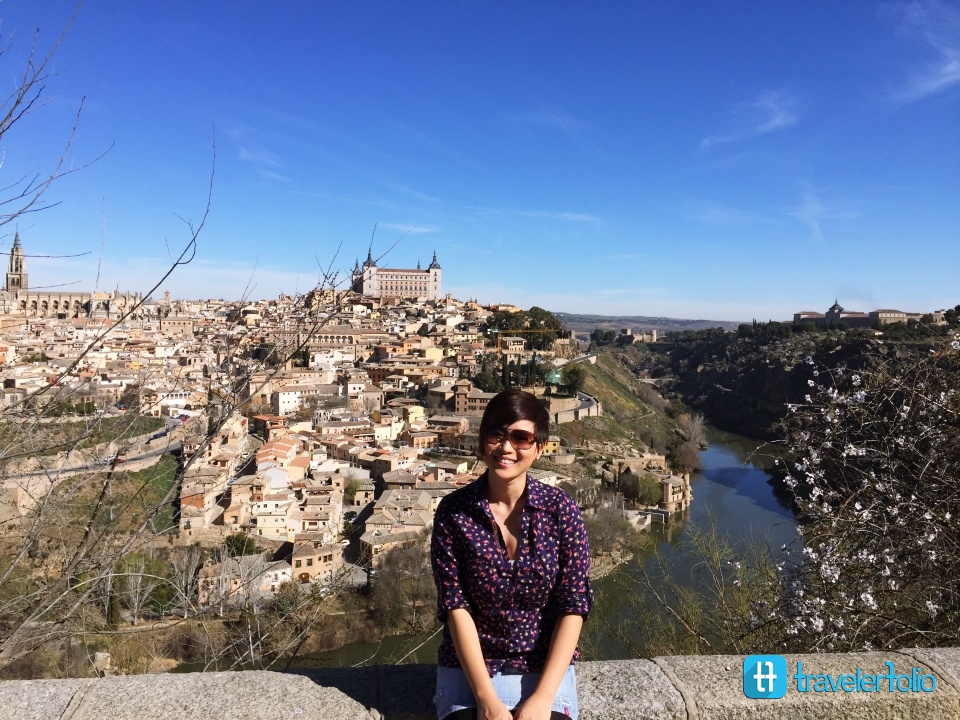 The best way to enter Toledo is via Alcantara bridge, a medieval bridge not to be missed for its history and photography opportunities.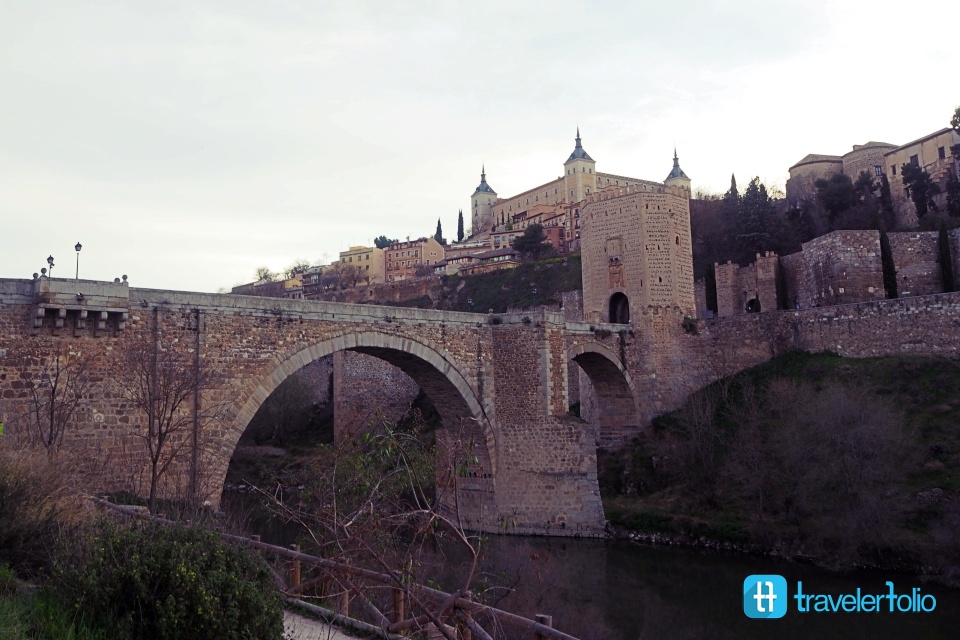 The view across the Tagus river on Alcantara bridge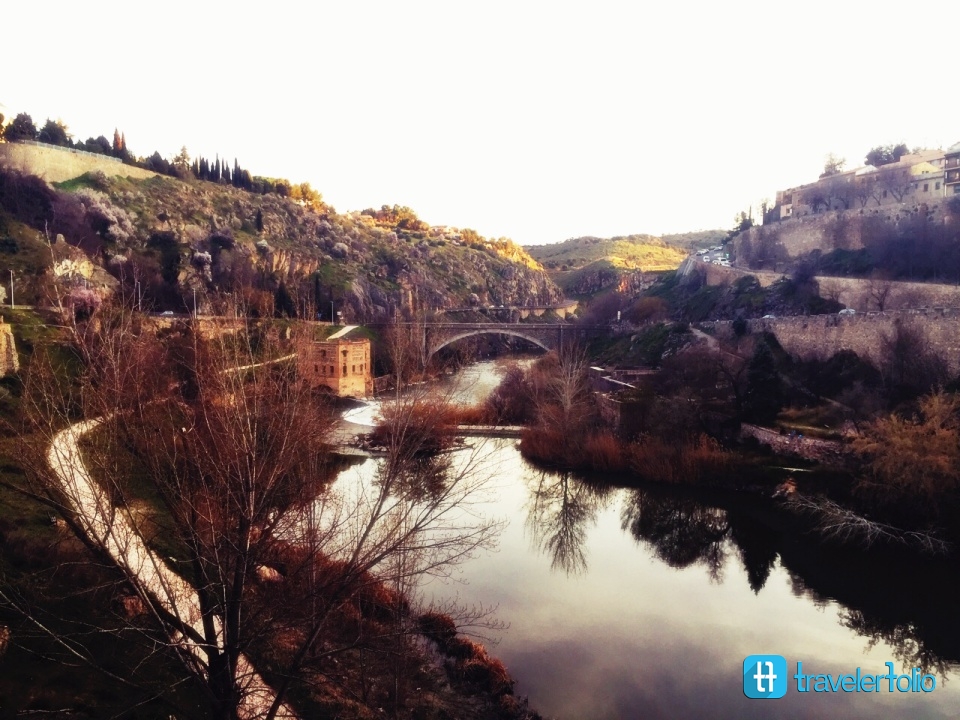 Medieval old streets in Toledo
With great wealth of monuments, Toledo is also known for religious tolerance as the city of the three cultures. This was because Christians, Arabs and Jews co-exist there for centuries within the walls, preserving an artistic and cultural legacies in the form of churches, palaces, fortresses, mosques and synagogues.
One example is the Santa Maria la Blanca that is a museum and former synagogue (Jewish house of worship) in Toledo.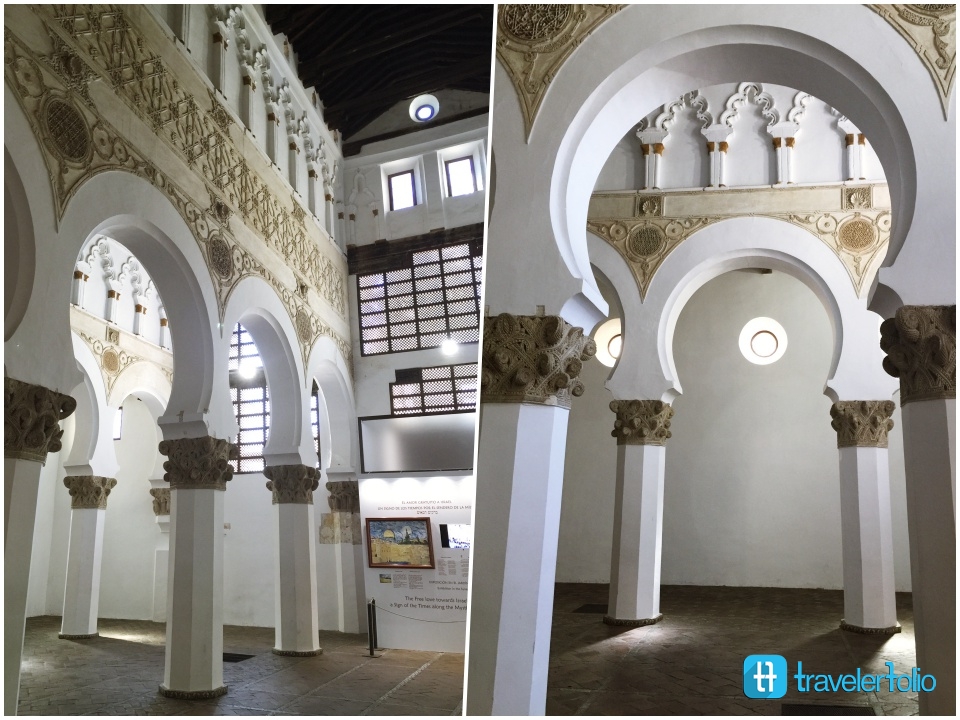 Erected in 1180, it is possibly the oldest synagogue building in Europe still standing. With this, visitors can appreciate the culture infusion in Toledo where each religion influences each other in terms of the architectural styles that were left behind today.
Santa Maria la Blanca is a former Jewish house of worship, but bears the horseshoe arch, also known as Moorish arch or Keyhole arch, which is the emblematic arch of Islamic architecture.
Toledo has a history in the production of bladed weapons, which are now popular souvenirs of the city. A traditional sword-making, steel-working centre since about 500 BC, some say the best stainless steel weapons were from Toledo.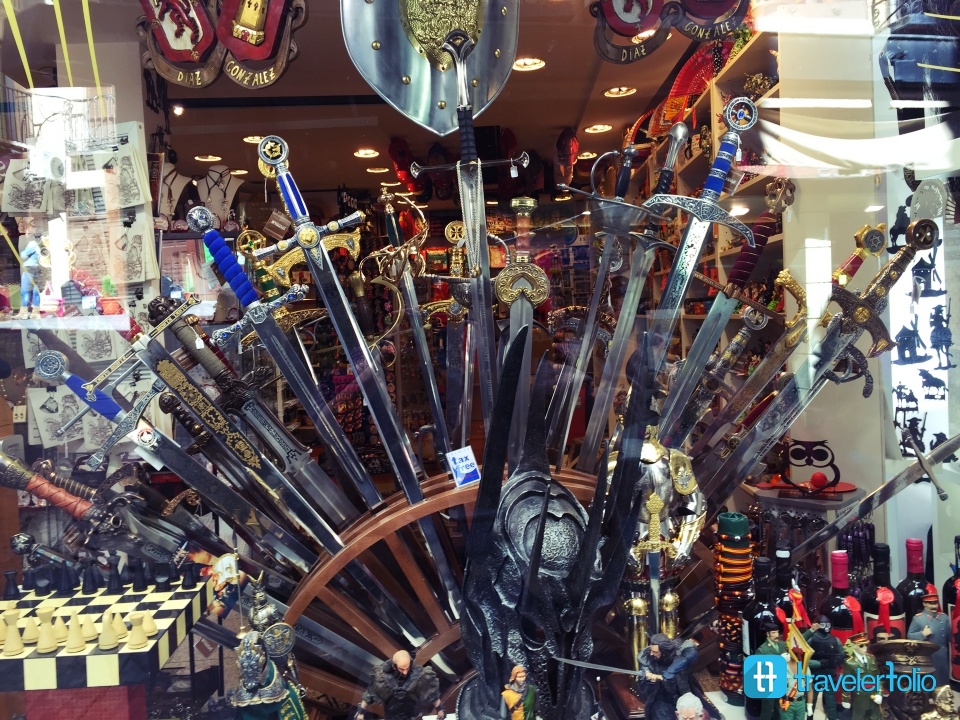 Another point of interest not to miss is the Primate Cathedral of Saint Mary of Toledo. This Cathedral is massive and glorious, with so many intricate details both interior and exterior. It feels like a beautiful return to the past.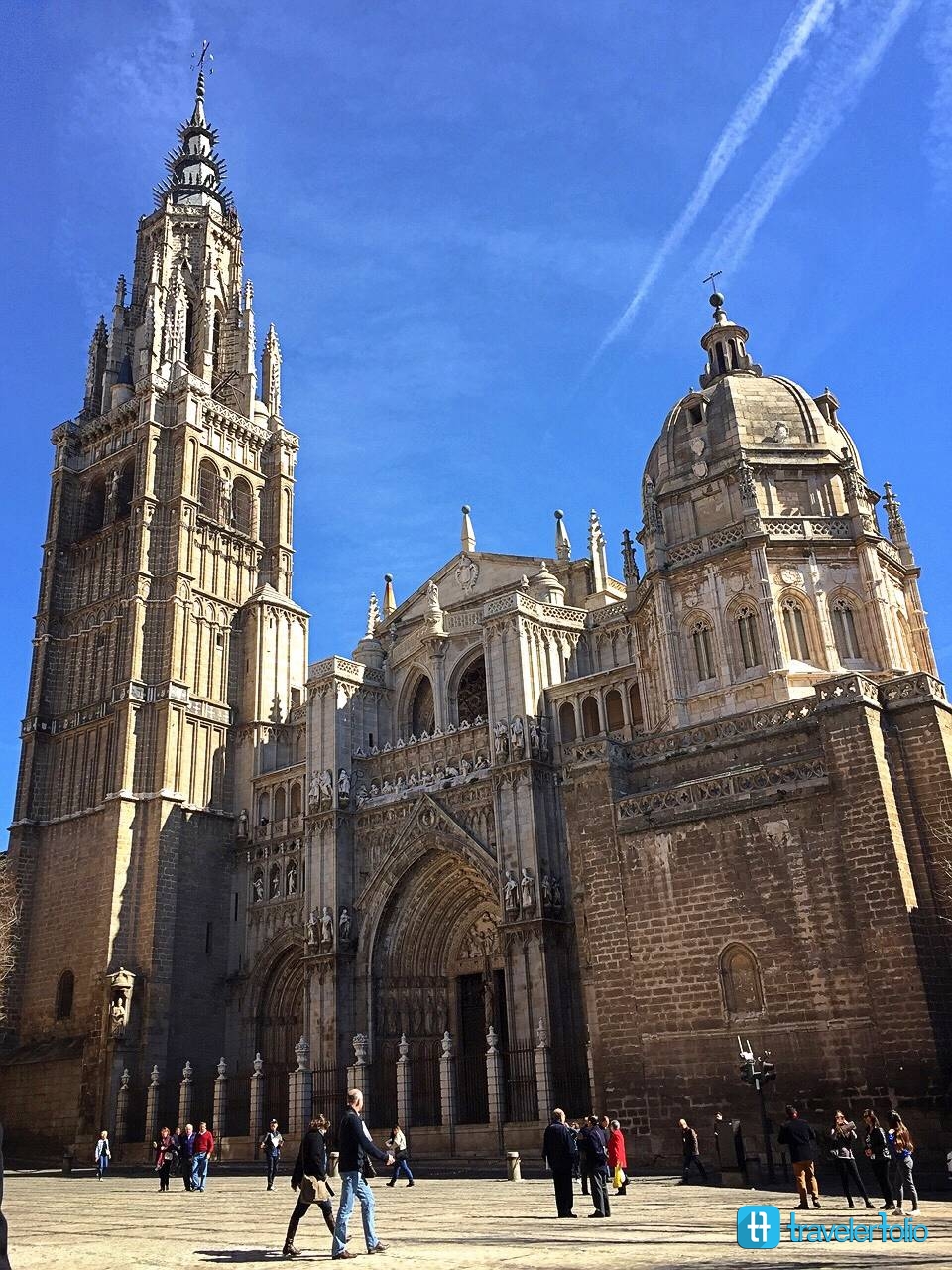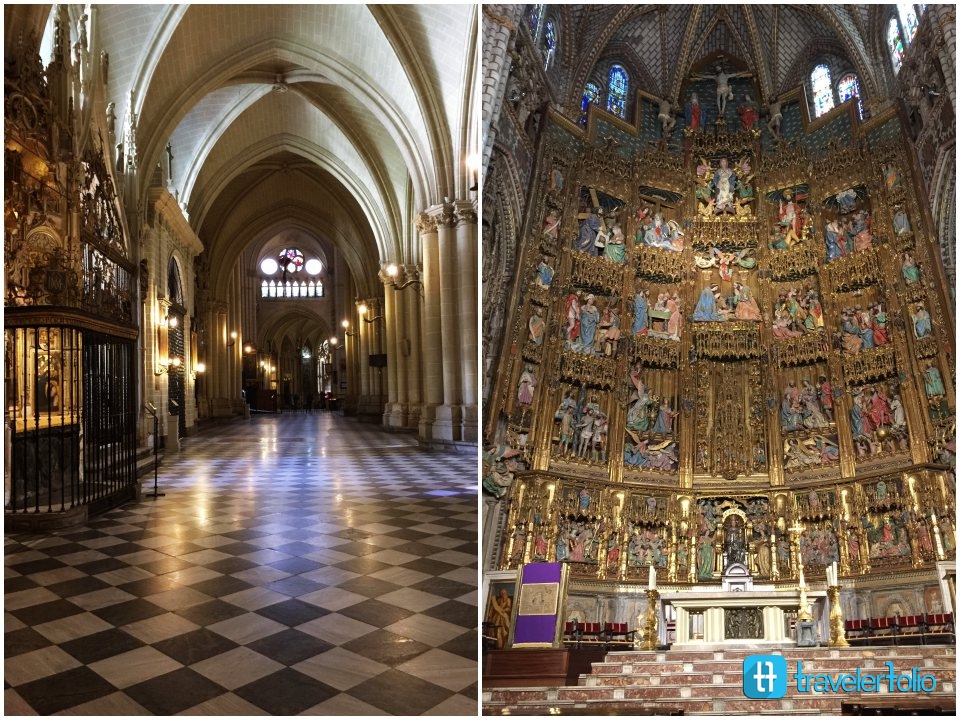 Sunrays illuminating on the facades of the cathedral and the level of art works were amplified. When you are in Toledo's cathedral, take note of El Transparente, a Baroque altarpiece that has otherworldly beauty, especially with the sunlight shining in through a strategically placed window in the roof.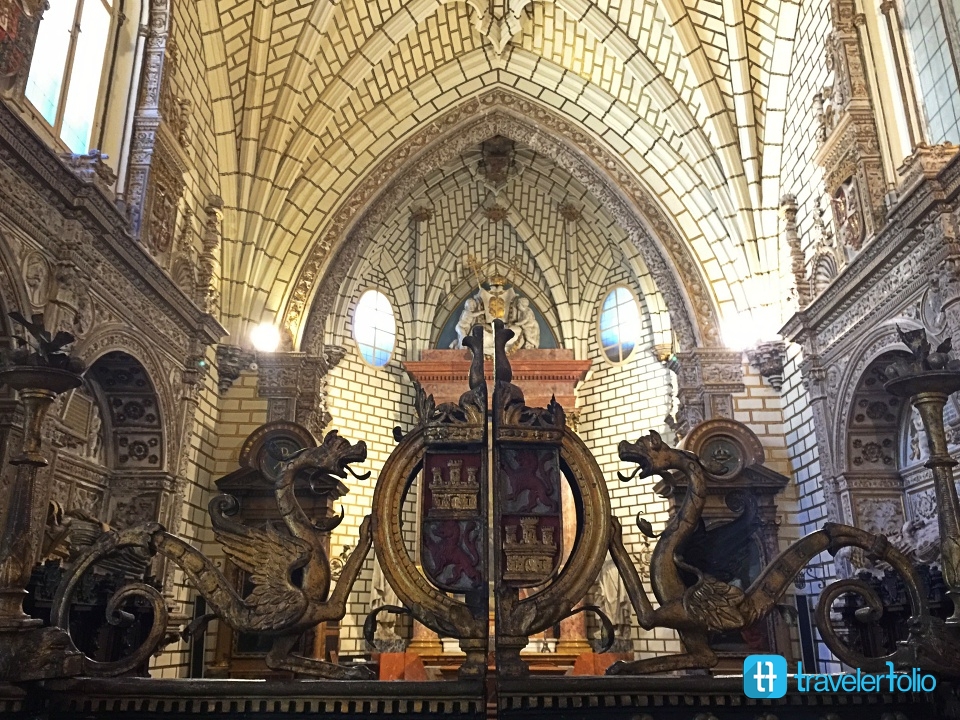 Be wowed at every corner inside the cathedral.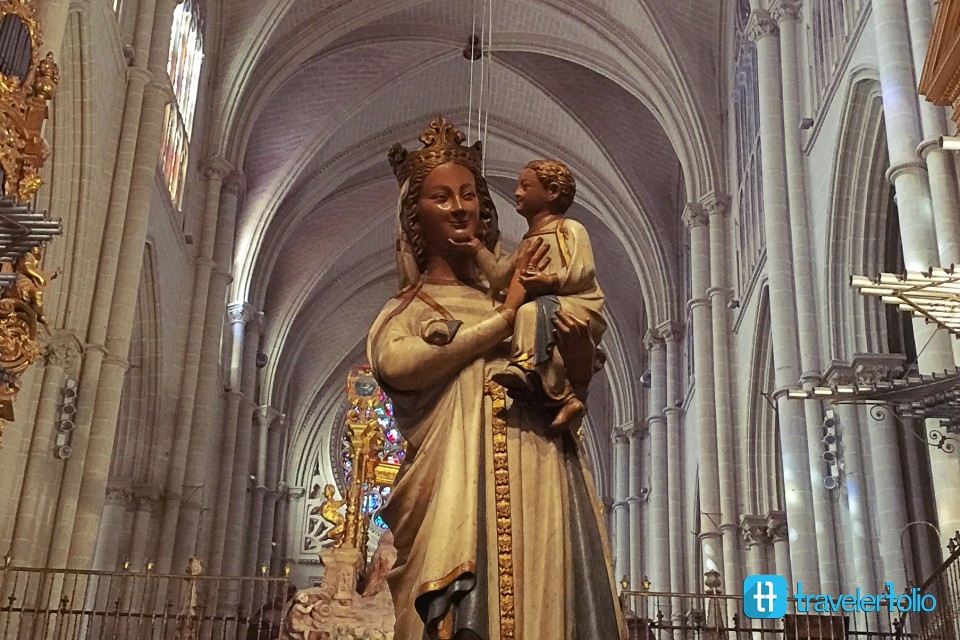 Unique smiling Virgin at the Cathedral of Toledo in Spain
Regardless of your faith or the lack of it, Toledo cathedral has enormous beauty to stir any sense of worship to these masterpieces created. I would suggest at least two days of stay in Toledo to fully appreciate its quiet beauty and rich past.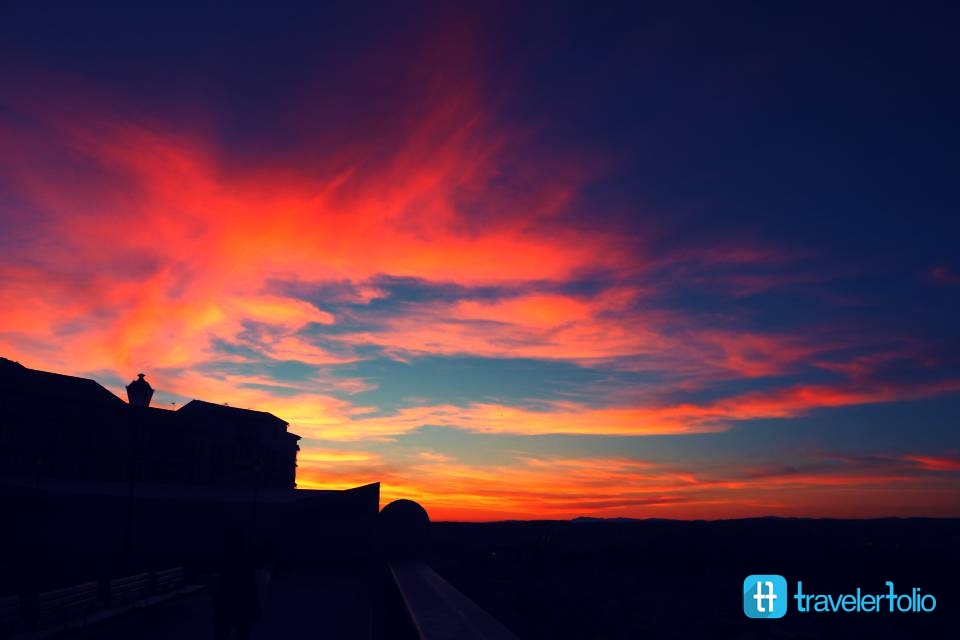 The burst of colours in the sky during sunset.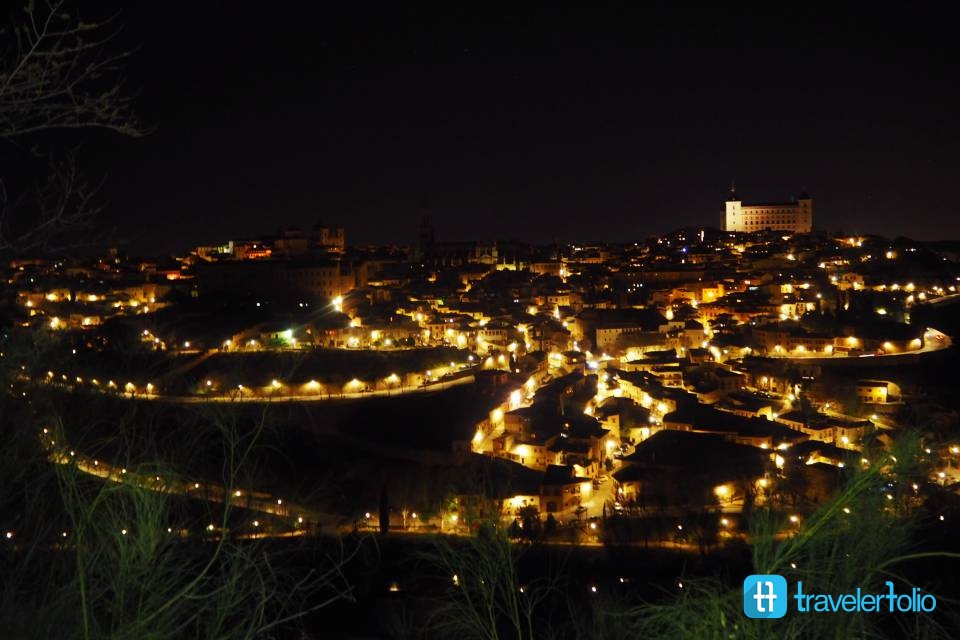 Toledo night view – Goodnight.
Up next: The world heritage city of Avila.
Read all posts on Visit Spain 2015.