The Tibetans presented us all with the traditional Tibetan welcome of a white scarf to put around our neck, as we entered the Tibetan concert & performance show. Just before it started, we went through a welcome ceremony with the Tibetans by drinking the bowl of wine in front of us at our seats.
A Tibetan ceremony – we were all welcomed to go on stage to join them the ritual of blessing.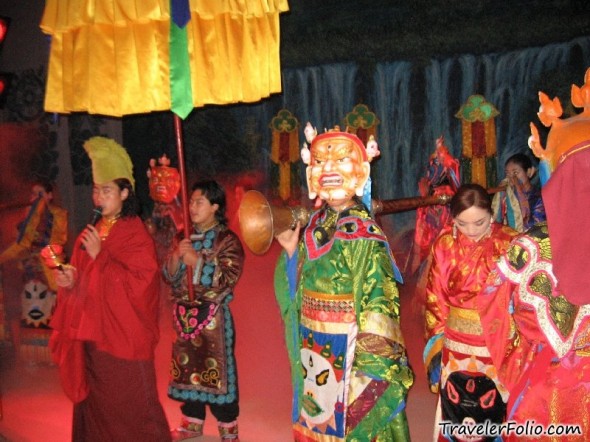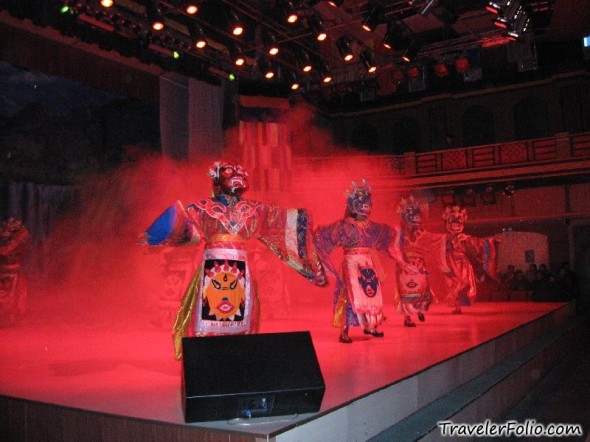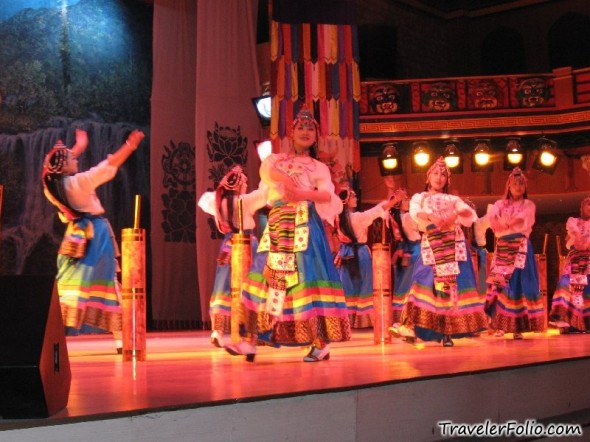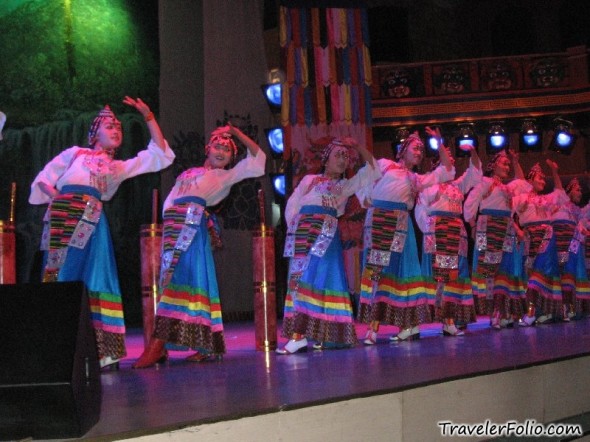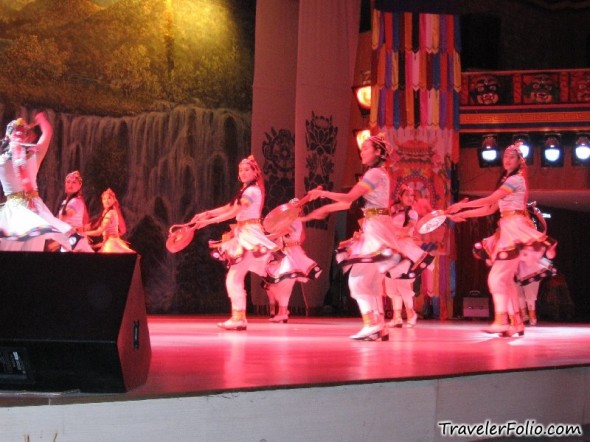 A showcase of colourful Tibetan traditional costumes.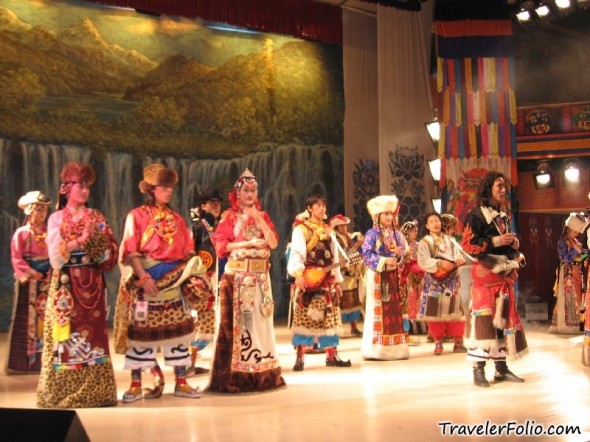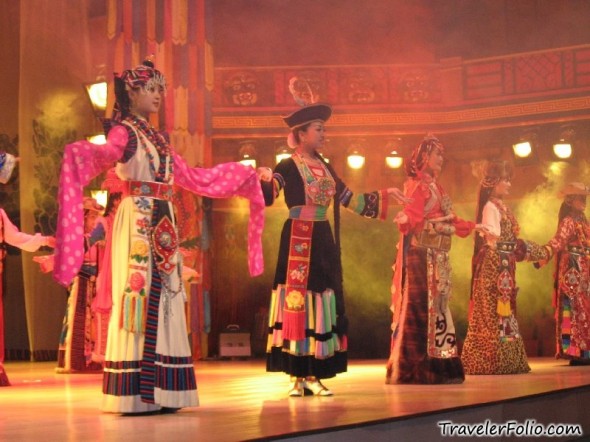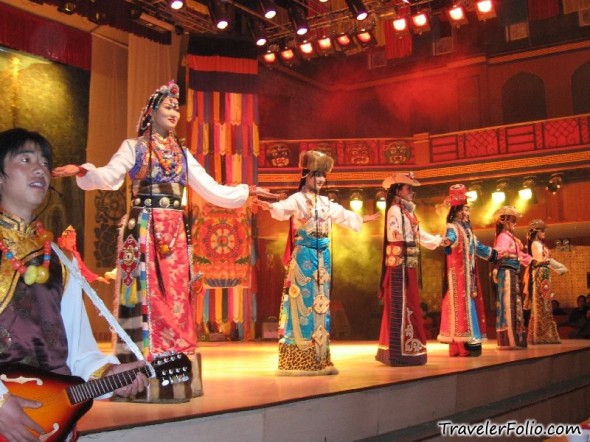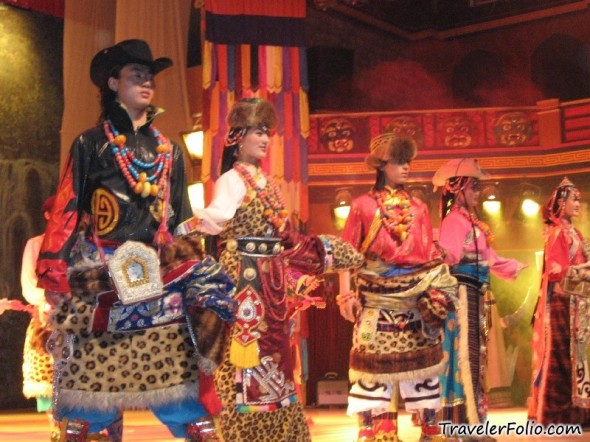 Next:A town in Sichuan