As someone who couldn't digest William Shakespeare's Merchant of Venice, I didn't expect to have the chance to pay pilgrimage to the literature mecca, Shakespeare's hometown in Stratford-Upon-Avon.
Stratford-Upon-Avon lies in the Midlands of England and is a very popular attraction among tourists and Shakespeare fans from all over the world. The 800-year-old literary heritage is where William Shakespeare was born in 1564 and died in 1616.
Here, you can watch Shakespeare's famous plays the whole year round at the renowned Royal Shakespeare Theatres and visit Shakespeare's Birthplace, the house where he was born and brought up. Take in the atmosphere of the olde worlde charm as you stroll along the historic streets. The picturesque town doubles as a shoppers' heaven with a host of high street names, niche boutiques and novelty shops. Sit back and relax in one of the quaint cafes for a cuppa and delicious cornish pasty for pure indulgence.
The statue of William Shakespeare. A great English playwright and poet of all time.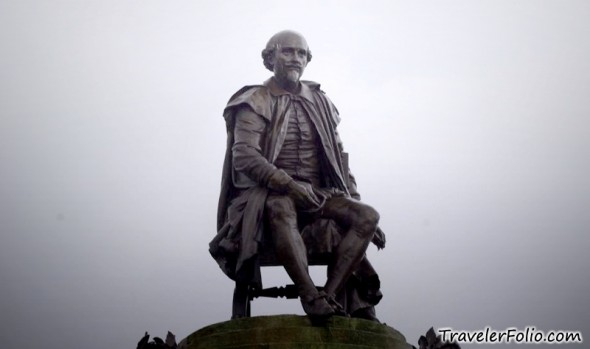 Shakespeare's Birthplace – the 16th century house on Henley Street where Shakespeare was born and raised.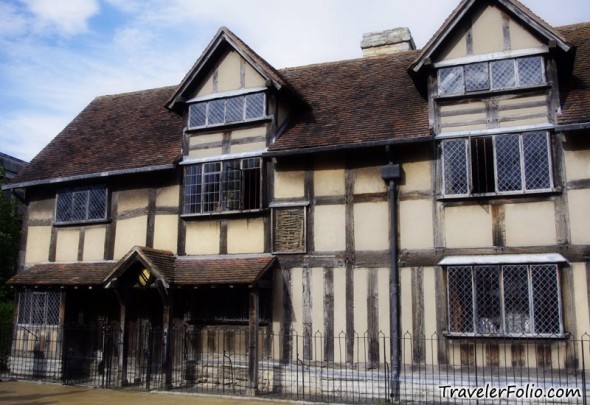 Shakespeare's Birthplace is open to the public. Adult fee: £12.50 Child fee: £8.00. Check out the official website for any promotion ticket for online booking (http://houses.shakespeare.org.uk/tickets.html).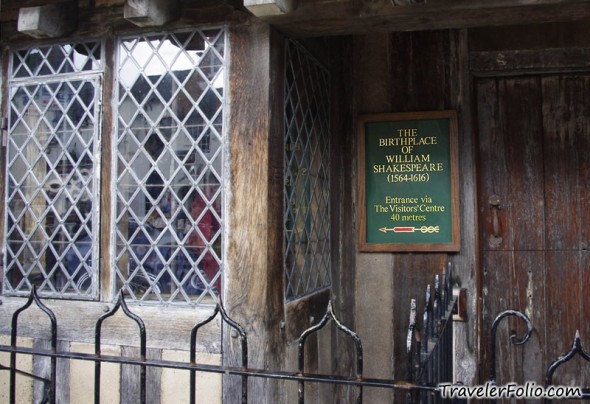 Shakespeare's Birthplace.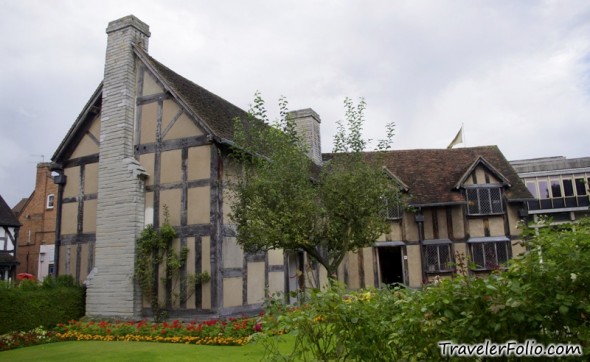 And bring home a Shakespearean toy!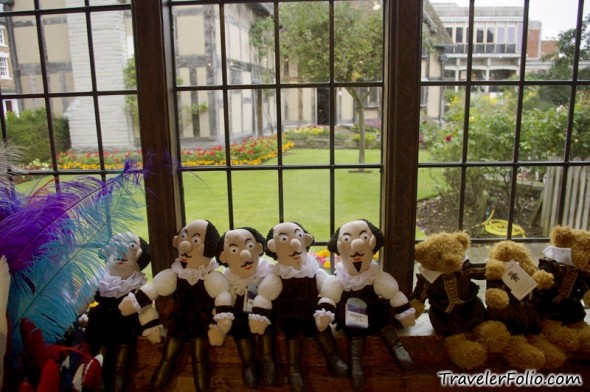 The Shakespeare Visitors' Centre where you can buy tickets to visit Shakespeare's Houses & Gardens. (http://www.shakespeare.org.uk/)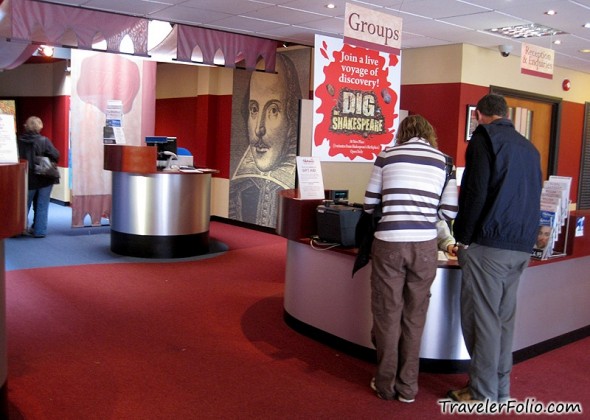 The bustling shopping streets are filled with tourists from all over the world.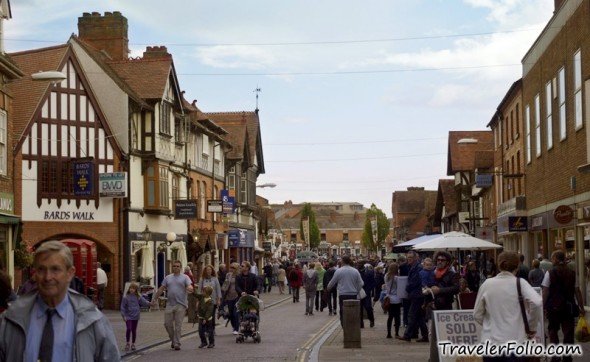 A musical busker and his clever dog that howls and "sings" along with him.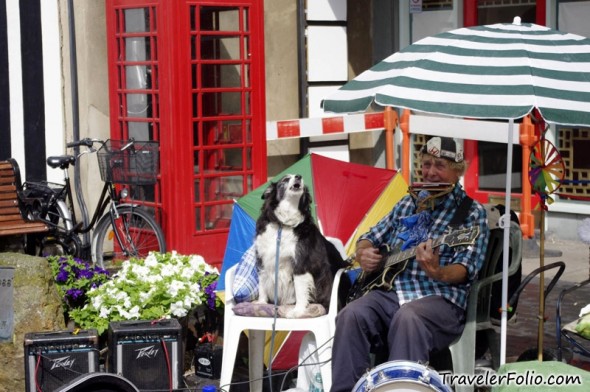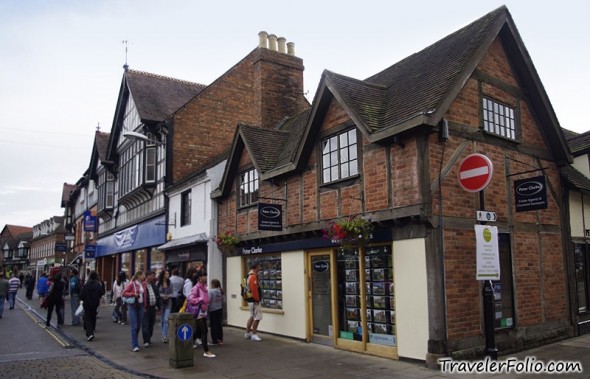 There are plenty of souvenir shops in the town and some are already selling Christmas decorations.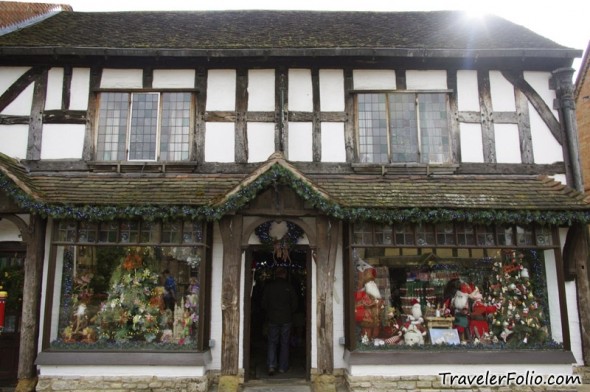 Countdown the days to Christmas. It was 14 August 2010.
The "masquerade of Venice" for Christmas trees.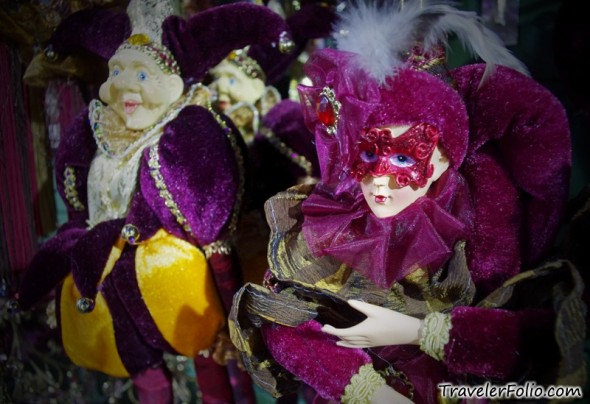 A Victorian hat Christmas decoration.
More pedestrianised shopping streets in Stratford-Upon-Avon.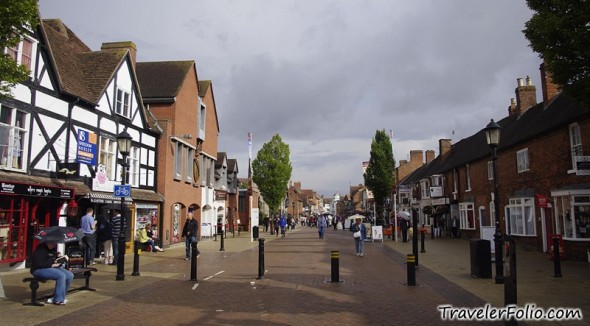 The Shakespearean Jester statue on Henley Street. "O Noble Fool! A Worthy Fool!" – From Shakespeare's famous play "As You Like it". Even you have not read the literature before, perhaps this quote sounds familiar to you:
"All the world's a stage, And all the men and women merely players"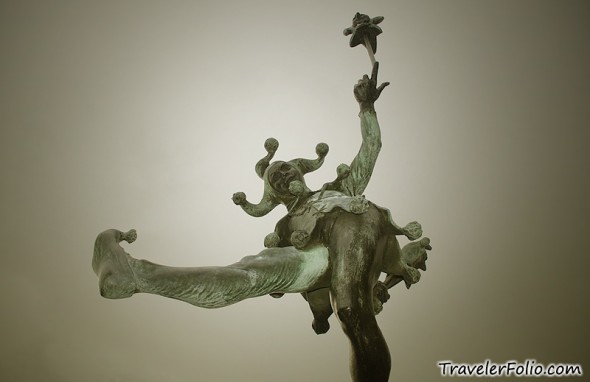 Our Topdeck travel mates together with Scotty, the driver, and Julia, the trip leader. We were given plenty of free time to explore the quaint little town at our own pace.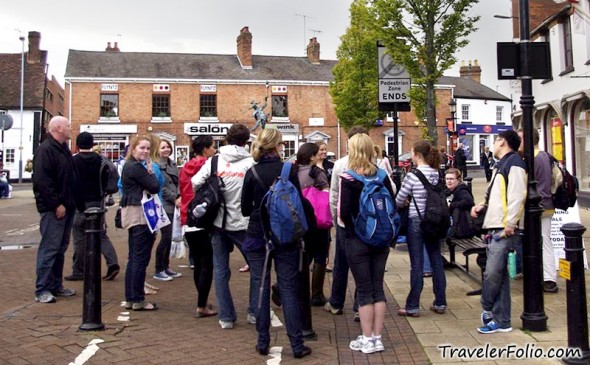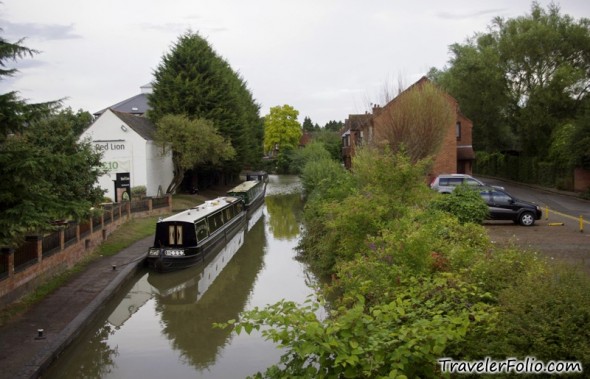 Join us as we bused to one of England's finest towns, York and further up north to Scotland!
Read previous post on Oxford City, England
All posts on our 11-day UK trip.