Ever since we travelled the exotic 'golden triangle' namely Jaipur, Agra and Delhi in the north, I've been hoping to explore different parts of India. With the invitation to take SilkAir's inaugural flight to Visakhapatnam, popularly known as Vizag, I had the opportunity to experience a 4 day trip in the southeast coastal region of the country.
On October 28, SilkAir's inaugural flight MI448 took off from Singapore to Vizag, an important commercial city of Andhra Pradesh that is fast emerging as a popular tourism destination in India. The regional wing of Singapore Airlines is the first international carrier to operate direct flights between the two destinations, providing a new route for business travellers and holidaymakers 3 times weekly on Wednesday, Friday and Sunday.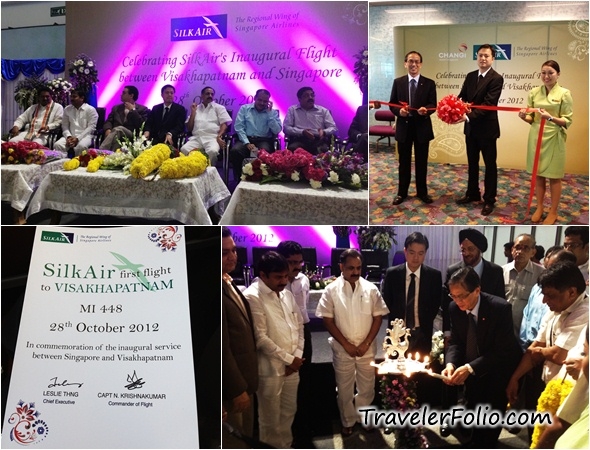 Top left & bottom images: Ceremony in celebration of SilkAir first flight to Vizag at Visakhapatnam Int'l Airport.
Top right image: Mr Leslie Thng, Chief Executive of SilkAir and Mr Wong Woon Liong, Senior Advisor to Changi Airport Group at the ribbon cutting ceremony at Changi Airport.
With the addition of Vizag as SilkAir's 8th destination in India, Singapore Changi Airport facilitates as a convenient hub for people travelling from APAC region and USA to Andhra Pradesh and the surroundings. Currently, SilkAir flight services to India include Bangalore, Chennai, Coimbatore, Hyderabad, Kochi, Kolkata and Thiruvananthapuram.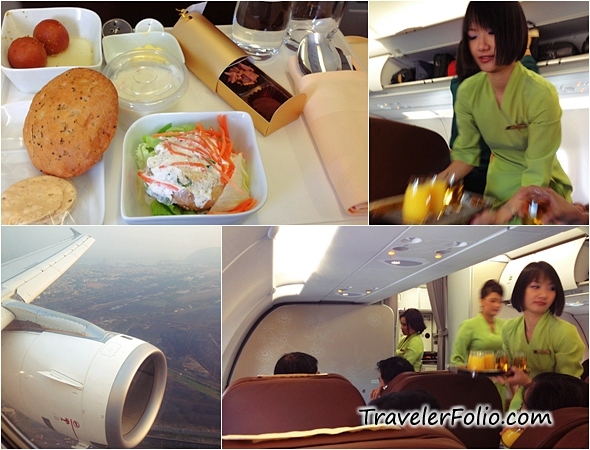 The direct flight services between Singapore and Vizag operate with Airbus 319 and A320 that feature Business and Economy class cabins. Comfortably lounging on the spacious Business Class seat, I had a 4-hour pleasant journey indulging on tasty Indian snacks and meals served by the warm flight attendants who went that extra mile by addressing me by my maiden name.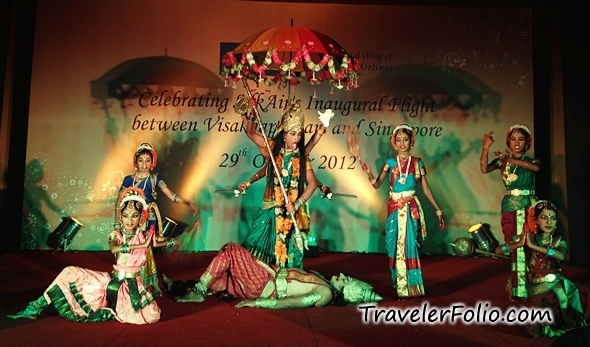 Traditional Indian dances at SilkAir Gala Dinner held at Hotel Novotel Visakhapatnam Varun Beach.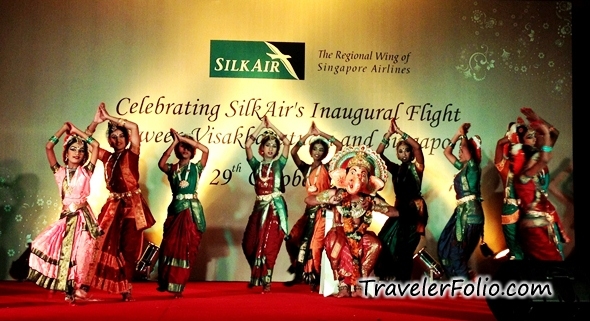 An up and coming tourist city of Andhra Pradesh in southeast India, Vizag is rich in culture and history, blessed with picturesque landscapes and scenic attractions such as Araku Valley (will be featured on the next post), Borra Caves of stalactite and stalagmite formations and the breathtaking coastline. Due to its proximity to Hyderabad that's famous for biryani, we enjoyed spicy and flavourful biryani in Vizag almost every other day!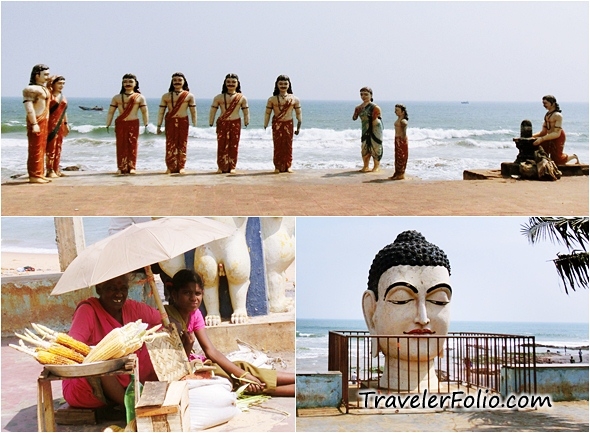 There are many sculptures along the touristy beach road. The port city is a natural harbour, the only one in the east coast of India. RK Beach, Rushikonda and Bheemili Beaches are popular spots that offer lovely views of the sea amidst tranquil setting of verdant hilly landscapes.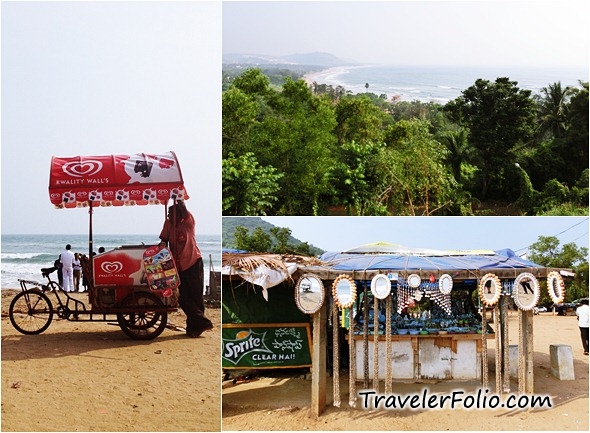 One of my favourite highlights in Vizag is simply watching the locals busy with the day-to-day activities. Many of them were always ready to pose and smile for our cameras. I was standing by the roadside to slurp out some fresh coconut juice while trying to get used to the incessant honking of every vehicle passing by.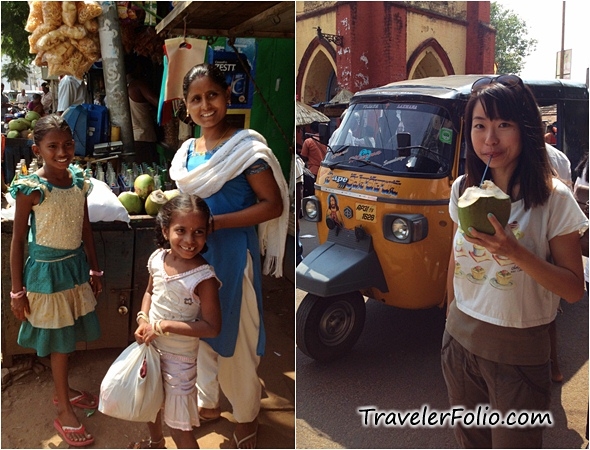 It's amazing how these women can balance bulky items on their head and still able to walk briskly. Look at that gas cylinder!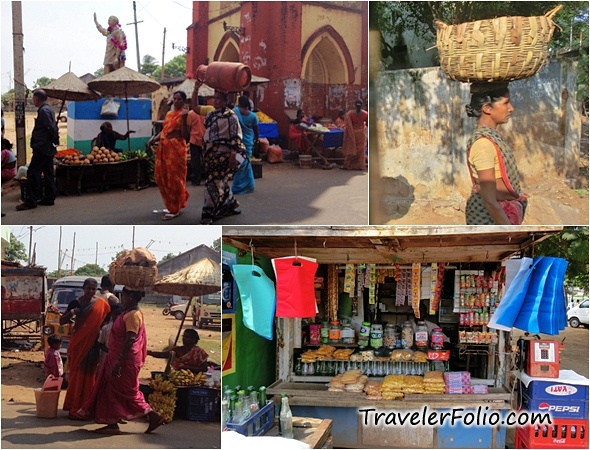 A small barber shop with customers.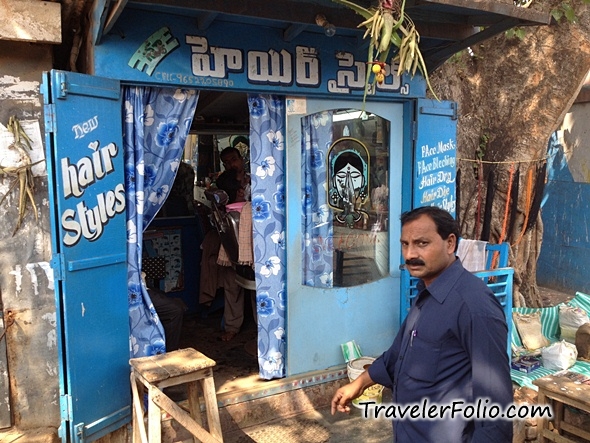 They called it 'Auto' in India. The three wheelers are similar to Bangkok 'tuk tuk' and serve as a common mode of public transportation in India. Many times I saw overloaded 'Auto' packed with passengers weaving in and out of traffic.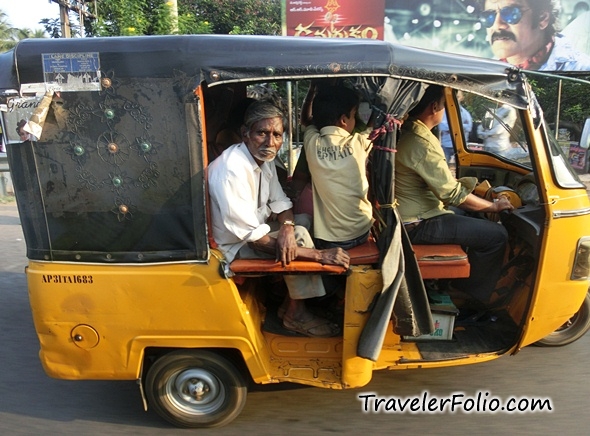 Our local guide took us to a fishing village in Vizag to mingle with the locals. The folks were friendly and didn't mind at all when we took turns to take photos with them.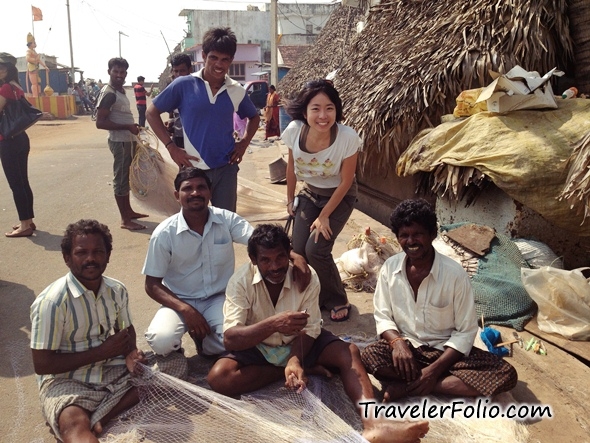 We were even allowed into their houses to take photos. I thought it was a rare opportunity to take a peek at the local living condition. All thanks to our tour guide who communicated with them beforehand.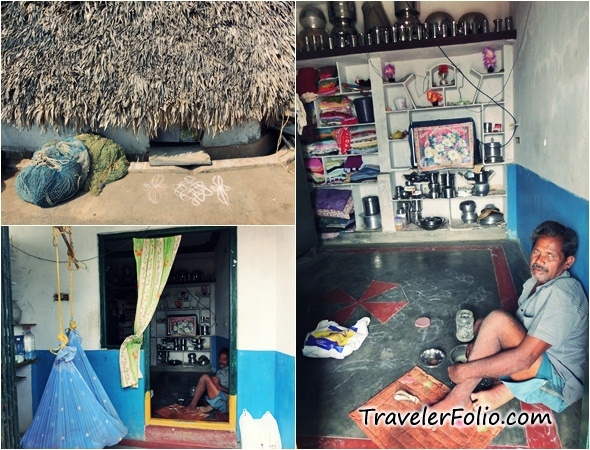 Pretty faces of Vizag. I should have brought some sweets for the kids!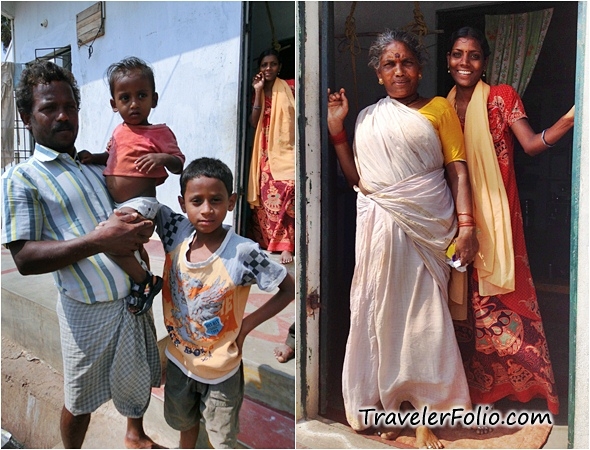 The folks are always ready for photos. Photo-friendly people!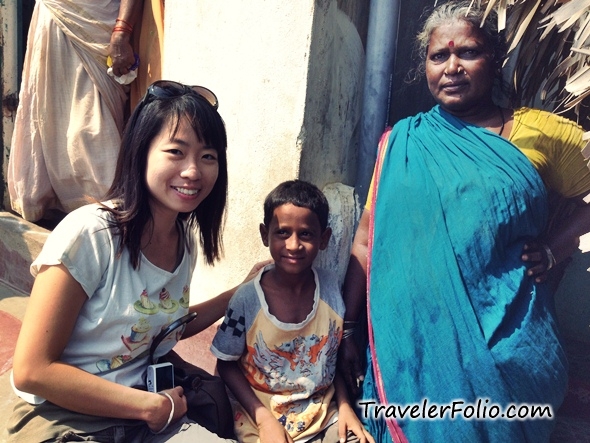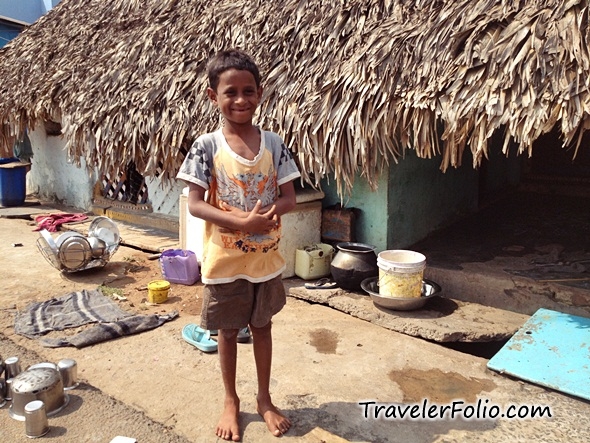 A peek into someone's little house that's as big as what you see here.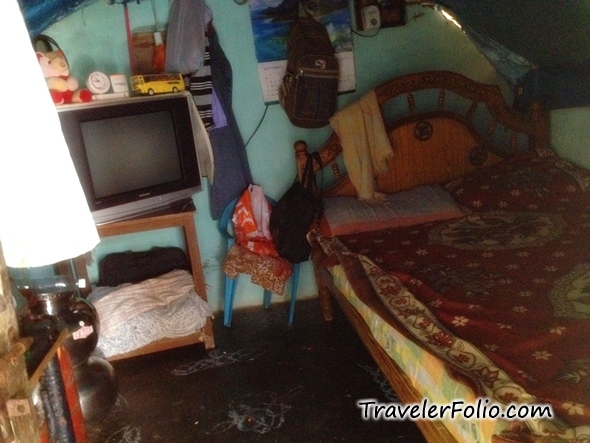 We can't speak each other's language but a smile breaks the ice.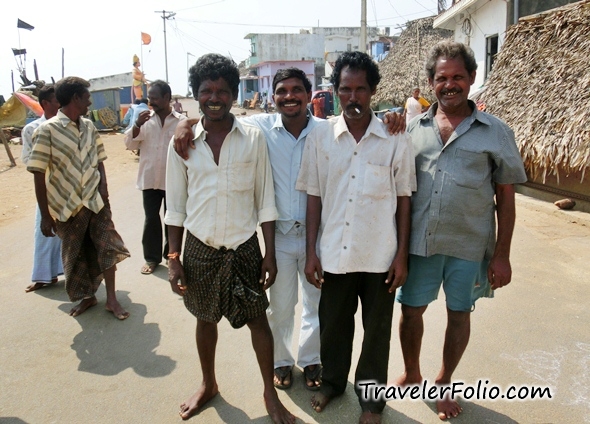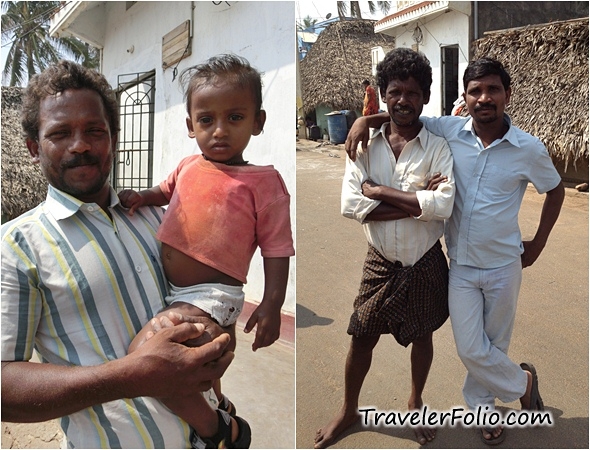 A fishing port in Vizag.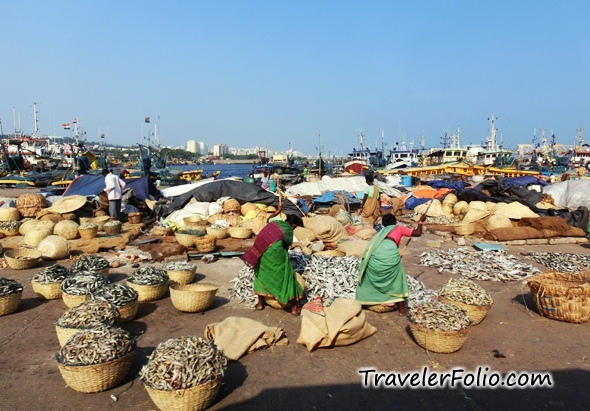 Kailasagiri is another popular tourist attraction in Vizag that gives a commanding panorama of the Bay of Bengal. Take a leisure walk or hop onto the 'toy train' that moves slowly for everyone on board to take in the surrounding views of the park.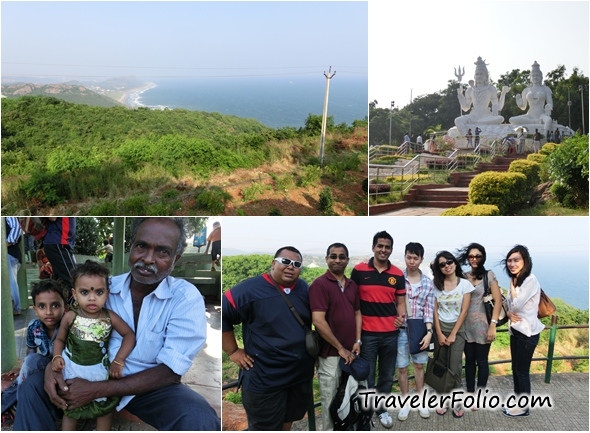 Sitting back and relaxing on the 'toy train' …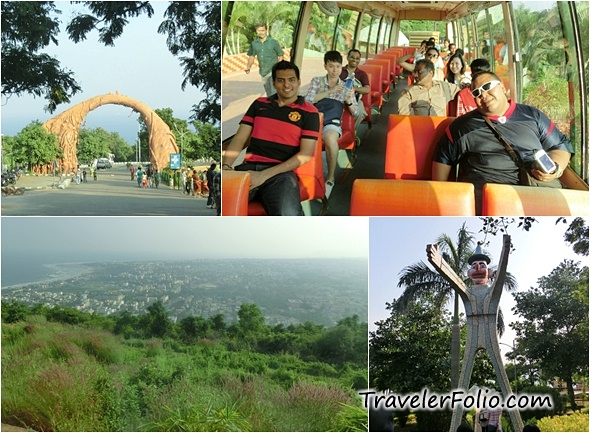 Located within 16km from Vizag, Thotlakonda was an important Buddhist complex built in the ancient Kalinga region that was the source of dissemination of Buddhist culture to southeast Asia and Sri Lanka. The complex has an area of 120 acres on the hilltop overlooking the sea.
A cute little girl came to me and asked where I was from. Perhaps it was my white compact camera and the pink iPhone casing with a Rilakkuma face that caught her attention. Apparently, she came with her family and they were part of the tour group at Thotlakonda. I thought she would be happy if I took a photo of her with my 'flashy' camera.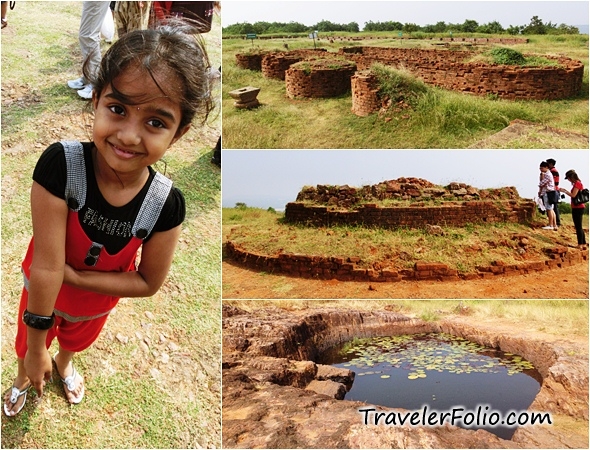 A breathtaking sea view of Vizag.
To dine with a pretty view of Rushikonda Beach, Offshores is the recommended restaurant that serves yummy Indian dishes. I liked the grilled Tandoori chicken, so well marinated, tender and juicy. The fruit Naan has dried fruit bits and it was surprisingly delicious with a light texture.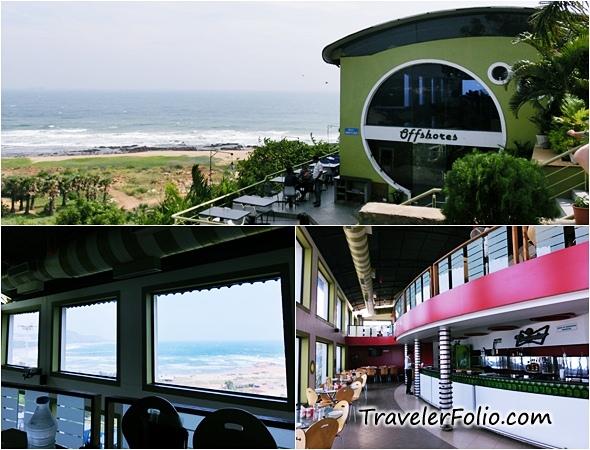 Tandoori chicken, cheese and fruit Naan.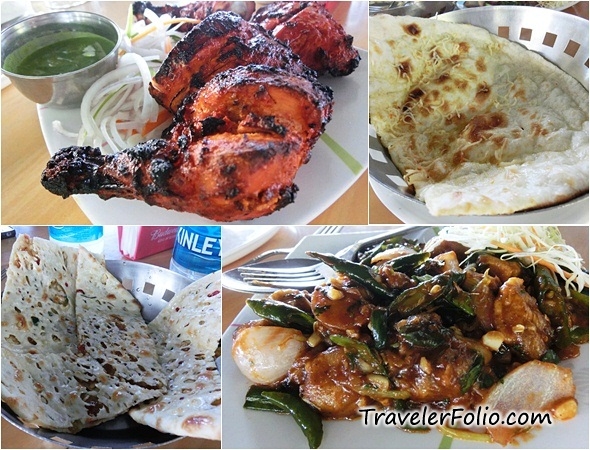 Though I find that the desserts in Vizag are too sweet for me, they are visually very pleasing and I was trigger happy. The guy was frying jalebi and the ensuing sweet is later soaked in sugar syrup and coated in crystallized sugar, giving it a chewy texture and it's very popular in the region.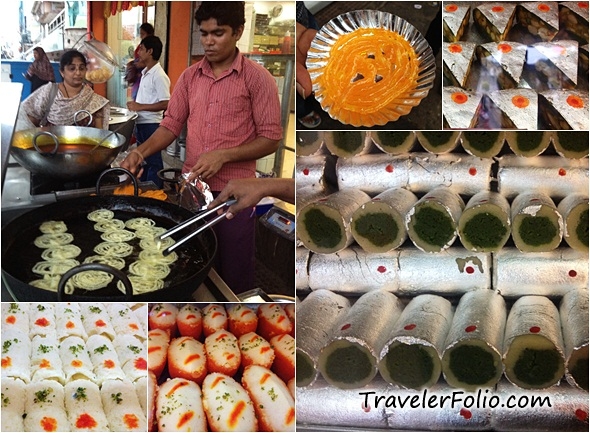 Indira Gandhi Zoological Park houses over eighty species of animals kept in different zones. We toured around the zoo on a buggy and saw white tigers, leopard and the endangered sloth bear… Hang on! Expect the unexpected. A herd of deer suddenly dashed out of an opening at their enclosure. My best 'Safari' experience.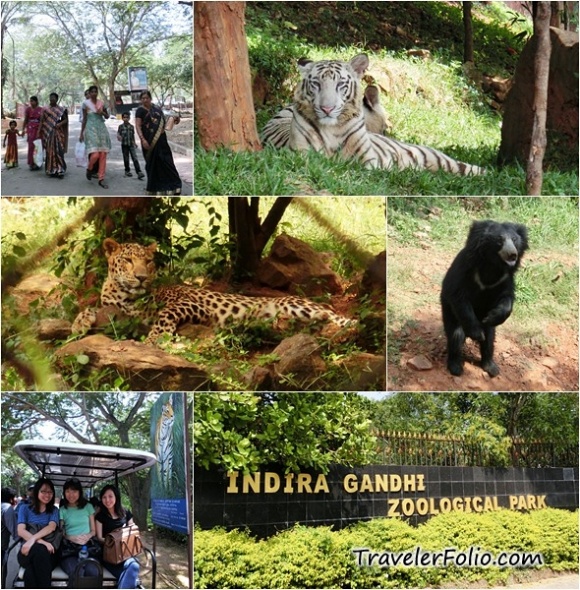 A huge statue of the Divine. / Posing like an 'Auto' driver.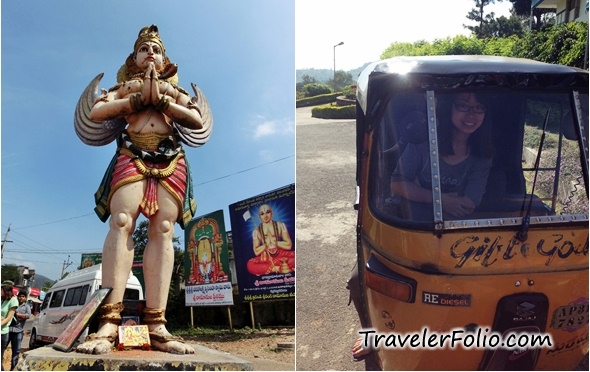 While on the moving bus, we were trying to capture the Dolphin's Nose, an iconic rock promontory that resembles the silhouette of the namesake!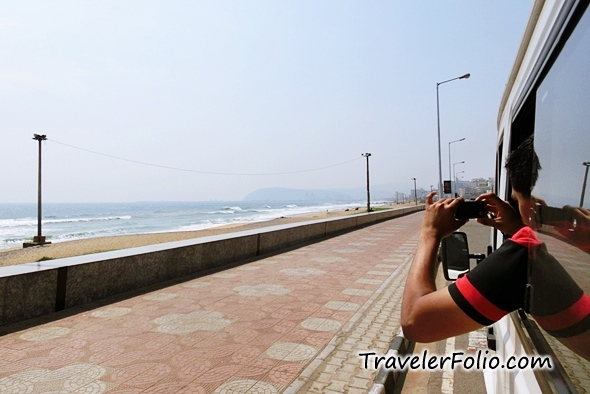 More photos on the scenic Araku Valley and Borra Caves in Vizag [part 2].
Read all posts on Vizag and India.
[/fusion_builder_column][/fusion_builder_row][/fusion_builder_container]