On 1 August, SilkAir's inaugural flight to Makassar departed Singapore Changi Airport at 0805 and arrived at Sultan Hasanuddin Int'l Airport in 3 hours. Makassar is SilkAir's eleventh destination in Indonesia, after an earlier launch to Semarang on 29 July. SilkAir, the regional wing of Singapore Airlines, operates flights to Makassar three times weekly on Tuesdays, Thursdays and Saturday.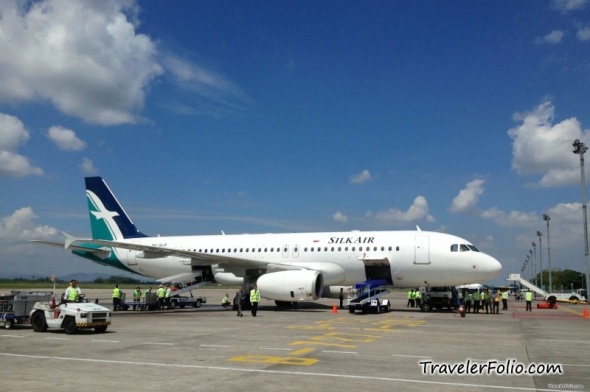 Currently, SilkAir has a shiny fleet of 23 Airbus aircraft and operates more than 300 weekly flights to 44 destinations in 12 countries. Last August, the full service airline announced the largest order in its history of up to 68 Boeing 737 aircraft. It has garnered a series of awards, the most recently added is the Regional Airline of The Year in Air Transport News (ATN) 2013 Awards.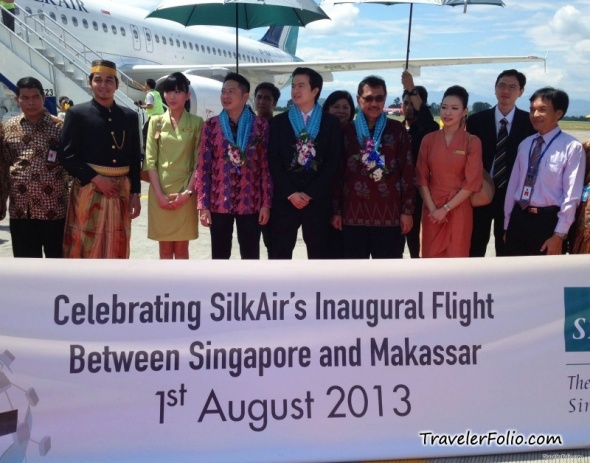 "We are delighted to be adding Makassar to our network and to further strengthen our foothold in this part of the region. In addition to growing our network, we remain committed in offering a pleasant and comprehensive travel experience to our business and leisure travellers on the Singapore-Makassar route," said the 38-year-old Chief Executive of SilkAir, Mr Leslie Thng.
Passengers were presented with exclusive SilkAir notebooks and inaugural flight certificates personally signed by Mr Leslie Thng and the flight commander.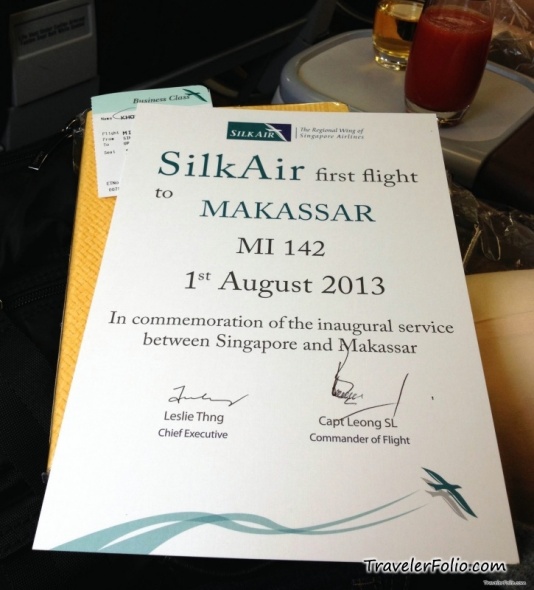 We were welcomed by the cannon salute at Sultan Hasanuddin Int'l Airport.
What drew me back to Makassar for the third time was the main highlight of the 6-day trip – Tana Toraja, a fascinating tourist destination well-known for its unique culture and elaborate funeral ceremonies. I will share more about the once-in-a-lifetime trip soon. So, stay tuned!