We just came back from downtown and I even managed to snap a pic of the Singapore Flyer, the world's largest observation wheel before it started to drizzle. When we got home, we heard from the news that Singapore Flyer was experiencing technical fault and about 173 people were stuck on the Flyer for more than 6 hrs since 4.15pm Singapore time!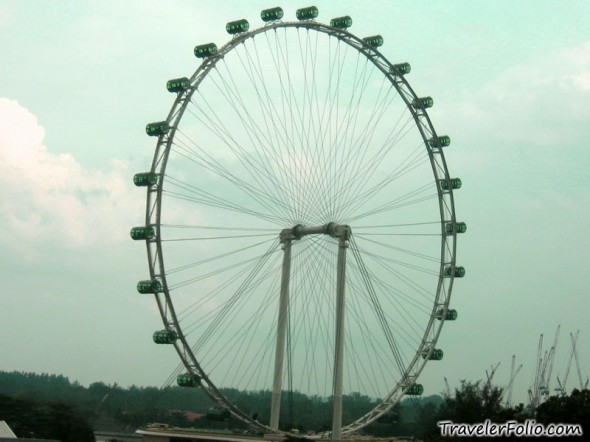 Some were being put in safety harnesses and lowered to the ground…Well, you can imagine your feet dangling in the air at a height of over 100m (Singapore Flyer is 165m) and you abseiled to the ground slowly! Scary? Exciting? Eeeks! I wouldn't want that to spoil my holiday mood! More than 100 who are still stuck have food and drinks sent to them. I heard that some tourists have missed their flights tonight and might not be able to return home on Christmas!
Latest news: Wheel starts moving again at 11pm Singapore time, after around 6 hrs of power disruption.