The masterpieces of Antoni Gaudi are all over the city of Barcelona. The legendary Spanish Catalan architect's distinctive architectural style was greatly influenced by the organic forms of nature – no straight lines or sharp corners, a lot of curves. In other words, it's timeless.
One of the main draws for visitors to Barcelona is to admire the works of Gaudi; Sagrada Familia, Palau Güell, Casa Milà, Casa Batlló and Park Güell are some of Gaudi's works that are listed as World Heritage Sites. We saw quite a few of those architectural marvels as we walked the streets of Barcelona, whimsical and creative, you can identify them intuitively.
Park Güell
Park Güell (Parc Güell) is situated on the hill of Carmel in the Gracia district of Barcelona. Yes, be prepared to do quite a bit of walking up the slope or take a cab. Completed in 1914, the garden complex overlooks the panoramic city view of Barcelona. Take a stroll around the beautiful park and discover how Gaudi's work could blend in inconspicuously with the verdant landscape.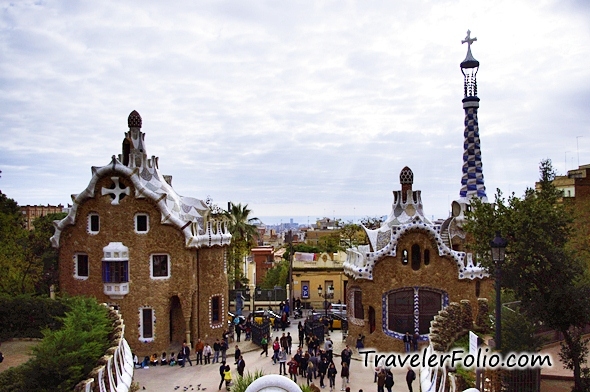 The two fairy tale-like buildings at the entrance of Park Güell.
Stairs leading up to the lower court with the curvy central terrace above it.
The mosaic salamander or the dragon you called it is a well-known icon of Gaudi's work.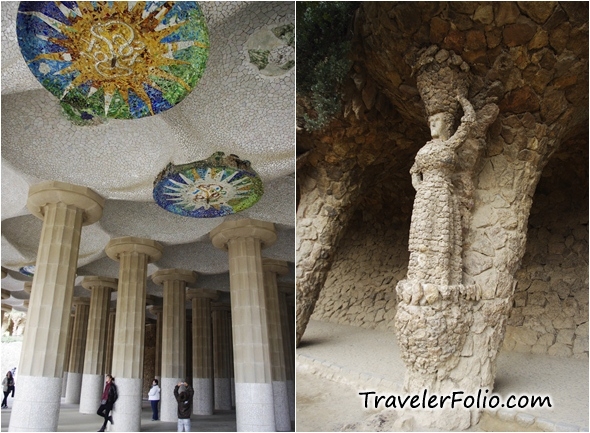 Gaudi's tiled mosaics on the ceiling.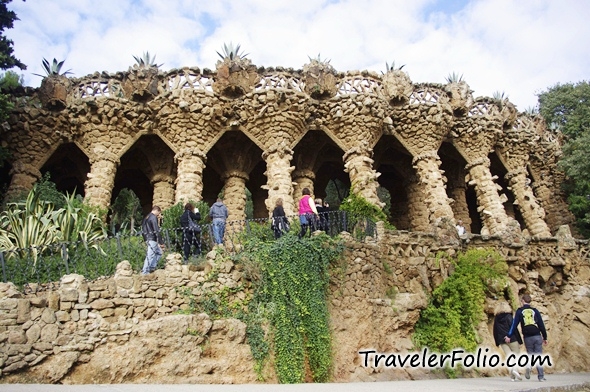 Gaudi used the stones quarried within the park to build the road and walkway structures so that they could fit in the surroundings naturally.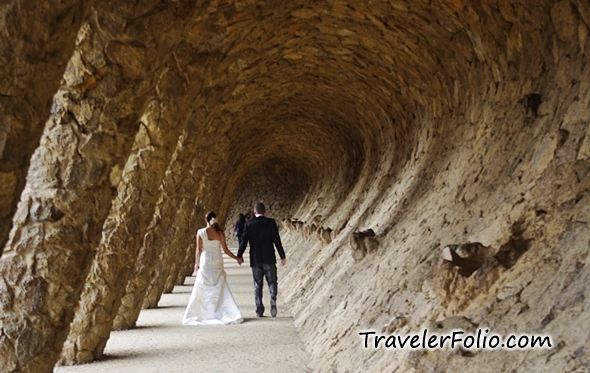 The park must be a popular venue for bridal photoshoot. A couple in wedding gown and suit posing for photos at the wave-like colonnaded pathway where the wall curves over to sloping columns to support the road above it.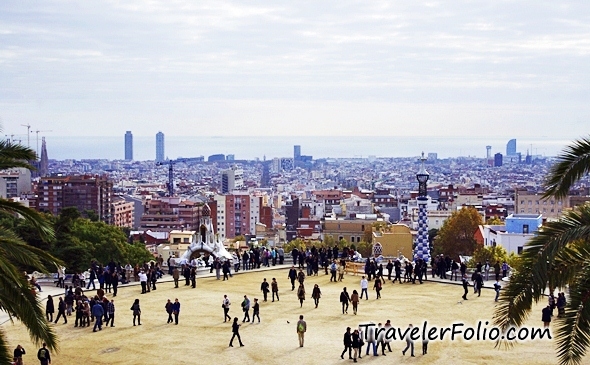 The main terrace of the park where you can soak in the surrounding view of Barcelona.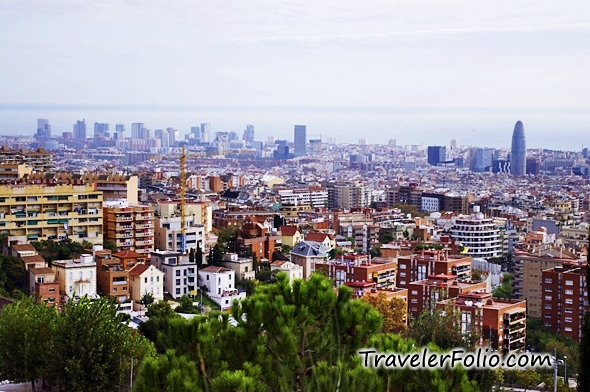 Read all posts on Barcelona.