Last month, we were invited by Marina Bay Sands for a staycation. I kind of like the idea as it was just an overnight stay at the luxury integrated resort, a relaxing place to unwind in-between busy schedule. You might think that a true vacation should be spent overseas, I thought so too. For two days, I played tourist in my own city and enjoyed the staycation that was merely less than 30-min away from home.
We got a suite on the 52nd floor that offers one of the best views of the Singapore skyline. A lovely sight to behold!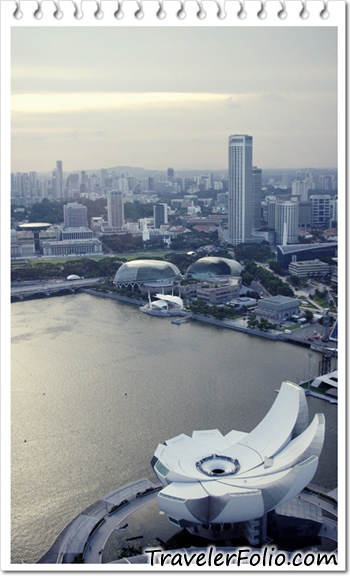 Marina Bay Sands Hotel
Marina Bay Sands Hotel consists of three hotel towers crowned by the Sands Skypark on the 57th floor. The biggest hotel in Singapore, there are over 2500 rooms and suites on 55 floors. We put up a night at the Orchid Suite that's very roomy, simple yet contemporary with spa-like bathroom, luxurious amenities and most important of all, a comfy bed.
Privileges for guests who stay at Orchid Suites include breakfast at Sky on 57, one of the world's best restaurants, and exclusive access to The Club, an executive lounge where breakfast, afternoon tea and evening cocktails are served indoor or alfresco. Access to the ever popular Sands Skypark is complimentary to hotel guests too. That's a highlight of our stay at Marina Bay Sands where we soaked in the breathtaking city views at the edge of the infinity swimming pool.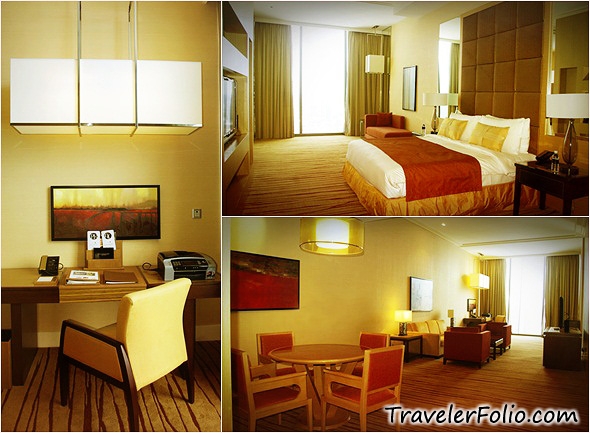 Pizzeria Mozza – a name that I've heard of for very good pizzas at affordable prices (S$18 ~ S$38 /~12 inch ) in a venue where it's natural to think that restaurant dining is expensive. Helmed by acclaimed celebrity chef Mario Batali who has 14 restaurants, authored eight cookbooks and a host of TV shows under his name, Pizzeria Mozza serves fresh handcrafted artisanal pizzas baked from wood burning ovens.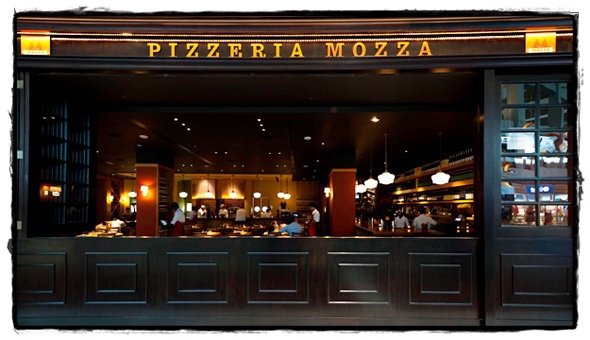 Our lunch came with really delectable pizzas. The thin blistered crust with bubbly cheese and toppings was crisp on the outside, airy and light inside. Try the salumi. It's not too salty but tasty.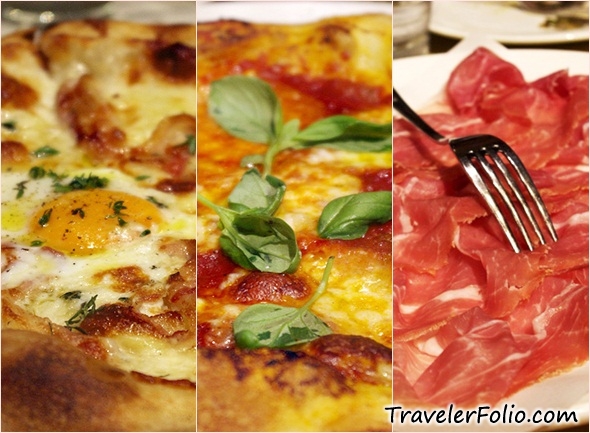 The Lion King Musical
At night, we headed to the Sands Theater for the internationally acclaimed, multi-award winning Disney's musical – The Lion King. The resident show is the first long-running Broadway musical in Southeast Asia and you can expect the same Broadway quality standards with mind-blowing props, costumes, sets, dance and music.
Indigenous art and Broadway artisanship were creatively blended to portray the circle of life in an African savanna. I was pretty engrossed in the The Lion King musical and had a sudden crave for a trip to Africa. Accompanied by brilliant music and visuals, the performers donning elaborated headdresses manipulated the props nimbly, prancing around the stage like a kaleidoscopic of real life animals.
The Lion King Hotel Guest Promotion: Stay at Marina Bay Sands during July, August and September 2011 and receive a 10% dicount off tickets.
More info on The Lion King @ www.marinabaysands.com/Singapore-Entertainment/Shows/The-Lion-King/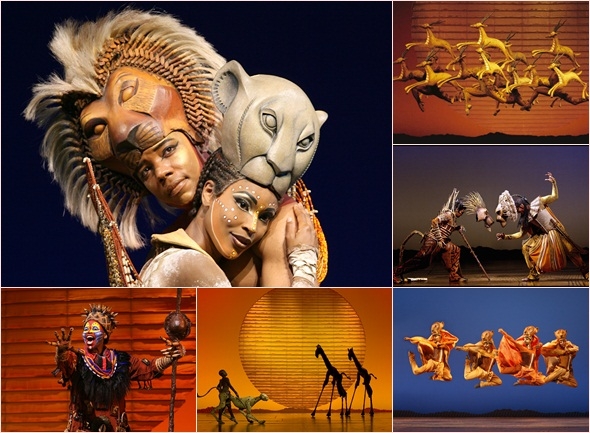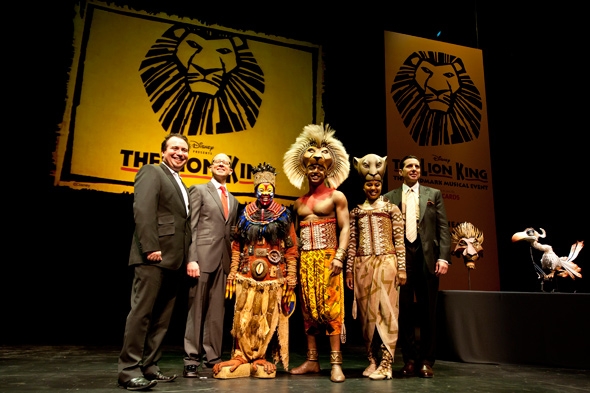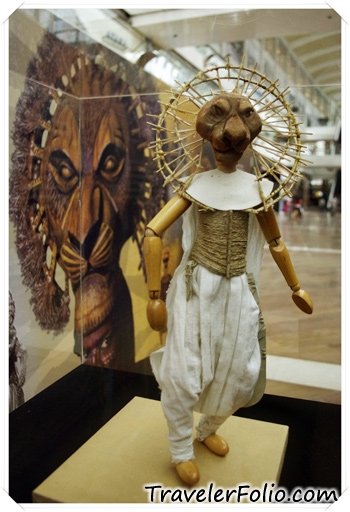 ArtScience Museum
The lotus-shaped wonder – The Welcoming Hand of Singapore – is the world's first ArtScience Museum that showcases internationally renowned collection of artworks and interactive exhibits.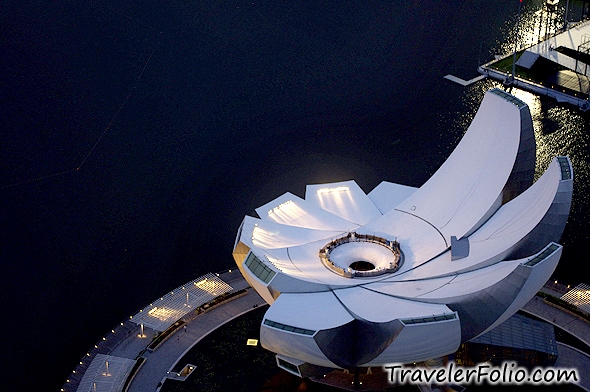 As part of the itinerary, we visited the ArtScience Museum for 3 travelling exhibitions. From 14 May – 30 October 2011, enter the mind of Dali, flow with his thoughts and come face to face with over 250 mind-boggling masterpieces that include bronze sculptures, furniture, rare graphics and gold jewellery revolving around femininity and sensuality, religion and mythology, dreams and fantasy, and gold objects. Salvador Dali is one of the world's renowned surrealist artists in the 20th century.
Funny mirrors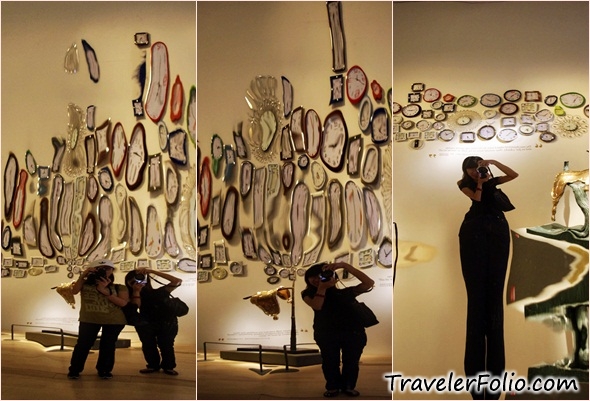 To find out more about the current travelling exhibitions at ArtScience Museum and the range of programmes and activities for families and individuals, check out www.marinabaysands.com/Singapore-Entertainment/Activities/Art-Science-Museum/
The Shoppes @ Marina Bay Sands
During the Great Singapore Sale 2011, I was given a S$100 shopping voucher to get something from The Shoppes @ Marina Bay Sands. A challenge for me, I thought, to find real bargains at high end boutiques. Surprisingly, there are many mid-range retail shops offering really good discounts and promotions. I got myself a luggage from a travel store and my friend bought a pair of nice-looking track shoes and a cap from a sports store.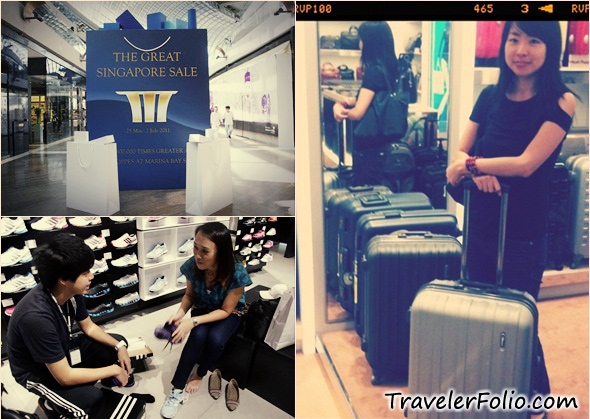 Check out www.marinabaysands.com for the current hotel stay + entertainment promotion rates.
Read all posts on Marina Bay Sands Singapore.