We were pretty excited that day to catch a magic show at Resorts World Sentosa. The internationally acclaimed magician is none other than Liu Chien 刘谦! He was only in Singapore to perform for two slots on the same day.
Just knew that Liu Chien is also known as Lu Chen, Louis. We used to watch his entertaining 'wizardry' on Taiwanese variety show, Variety Big Brother. Without doubt, Lu Chen is considered as Asia's David Copperfield.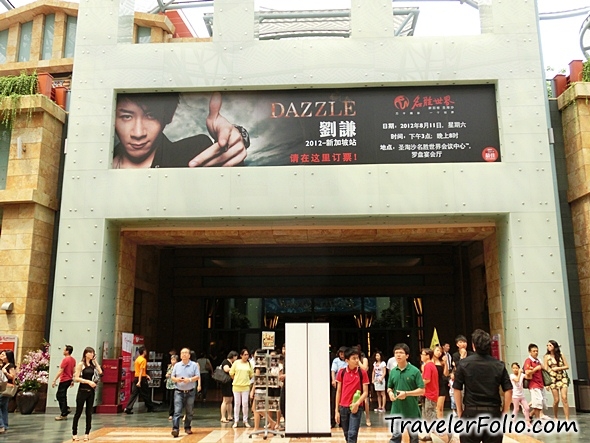 Lu Chen won 'The Magician of the Year 2011' by the Academy of Magical Arts. The Taiwanese is the first Asian Magician to have his own stage performance in Las Vegas and publication on the American MAGIC magazine.
The 1.5hr magic show was highly entertaining, not a single moment of dullness, with Lu Chen moving the audience from attention to engagement. Once he asked the audience if anyone could lend him a $1000 note so that he could turn it into two notes. A lady did and guess what? Lu Chen's quick fingers magically transformed the $1000 note into two $10 notes when everyone was hoping for a quick ROI!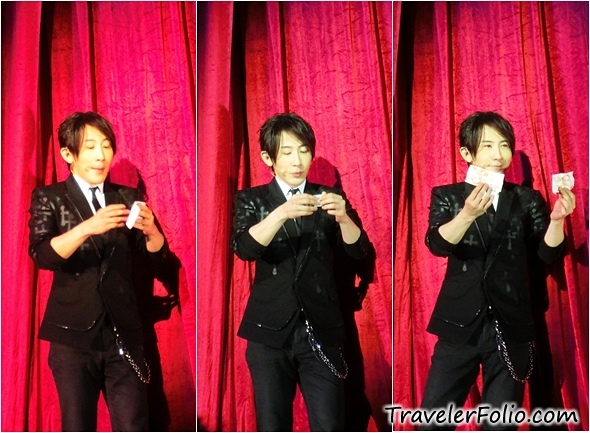 Whilst Lu Chen is a specialist of close-up magic, he is a manipulator of large scale magic tricks too. Who could imagine that the empty rack was to showcase a helicopter that suddenly appeared in the blink of an eye?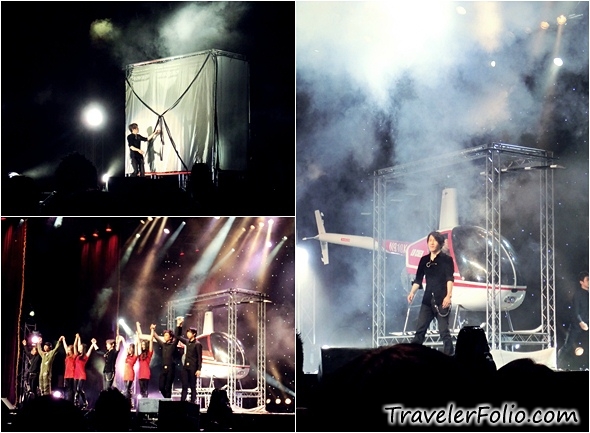 There were moments of poignancy when Lu Chen shared about his fascination with magic when he was just a kid and how he got inspired by his senior's simple yet seamless magic on duplicating little balls; at the same time, he was nimbly doing the same on the stage.
At age 12, Lu Chen won Taiwan's Youth Magic Contest which was judged by the world renowned illusionist David Copperfield.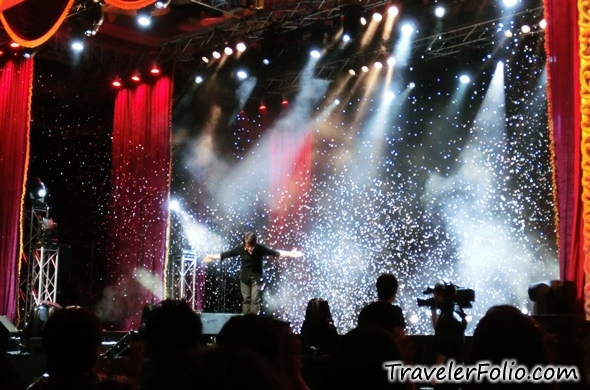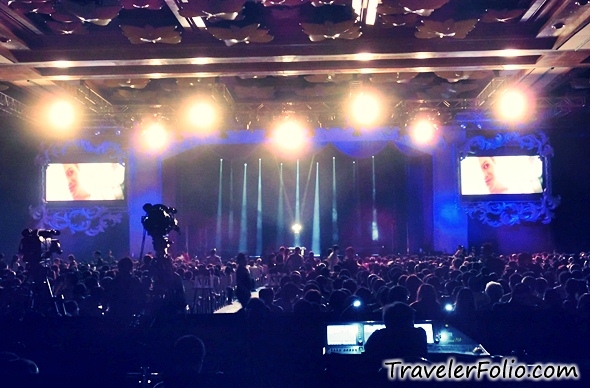 The 'Magician of the Year 2011' Award for Lu Chen was prominently displayed outside the stage on the day of performance at Resorts World Sentosa. It is no big trophy but a wand!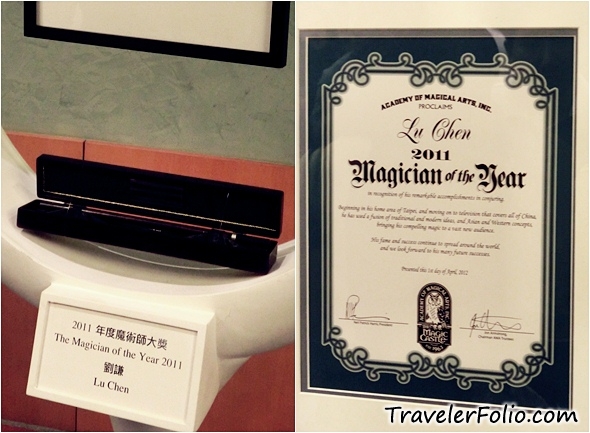 Thanks to Resorts World Sentosa for the invite!