You will often see colourful rectangular clothes strung along mountain ridges by the Tibetans. These are prayer flags and the Tibetans believe that when the wind blows the flags, it will spread the good will and bring benefit to all.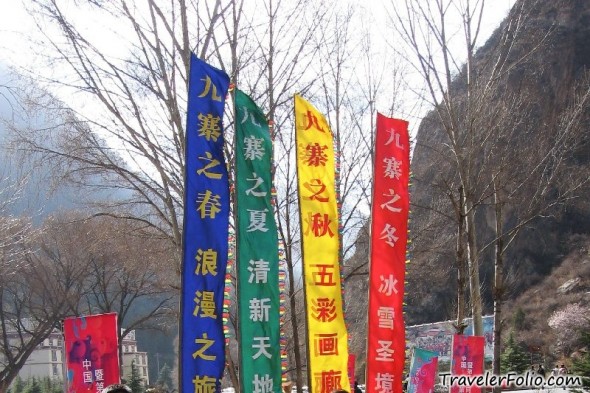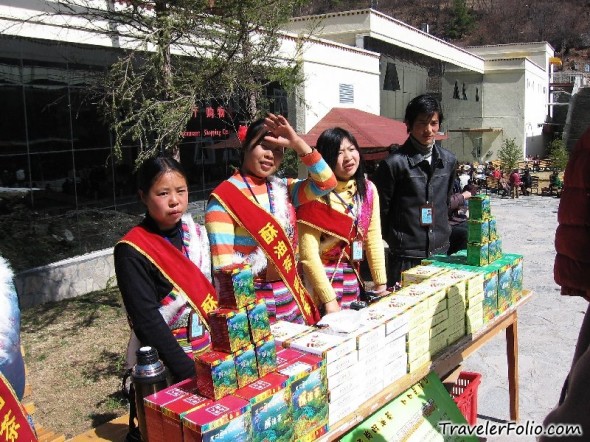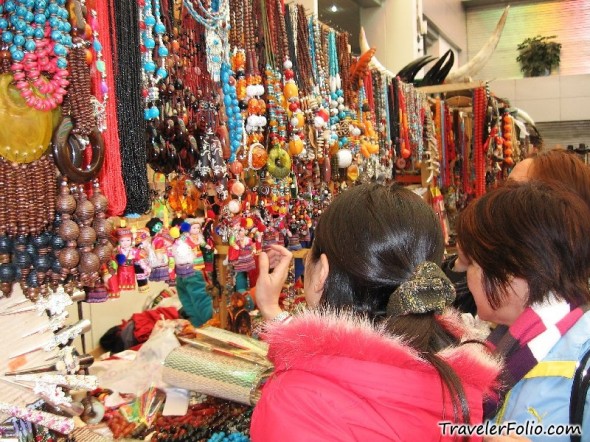 This centre in Jiuzhaigou has rows of stalls selling nice and very cheap gem stones, accessories and handicraft. Remember to bargain too. We had our buffet-style lunch here, queuing up to get food like Chinese workers in a big and crowded canteen.
Barks of these trees were used by the natives to write love letters in the past.
Next: the exotic Min River