The actual name of this five stars resort that we stayed in Jiuzhaigou is "InterContinental Resort Jiuzhai Paradise". It's a nice resort. We stayed in a big room for three persons, overlooking a stunning view of the surrounding.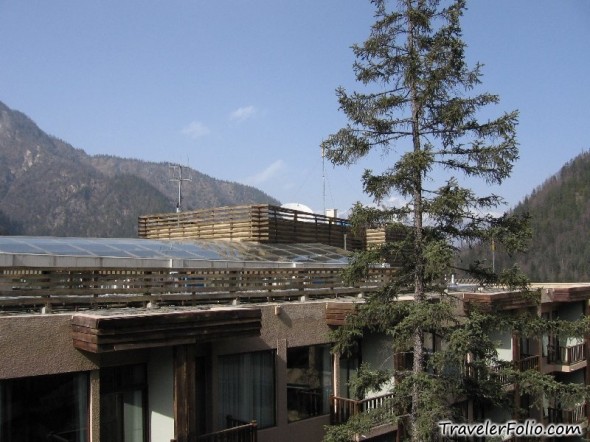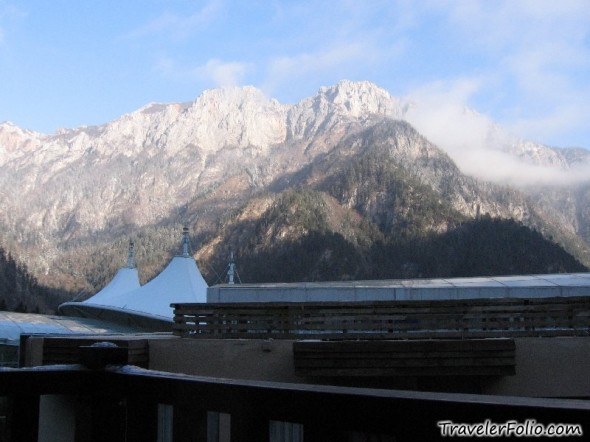 The views outside our room.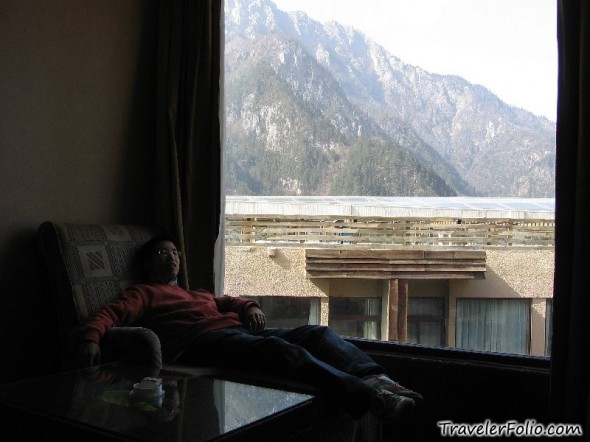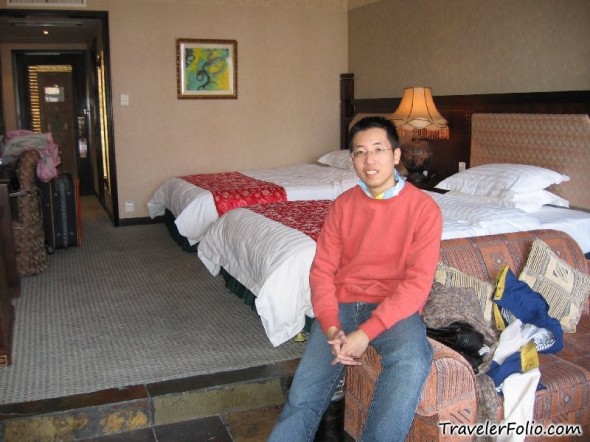 The ground floor of the resort is big too, like a mini garden in a glass bubble, with stalls selling local products.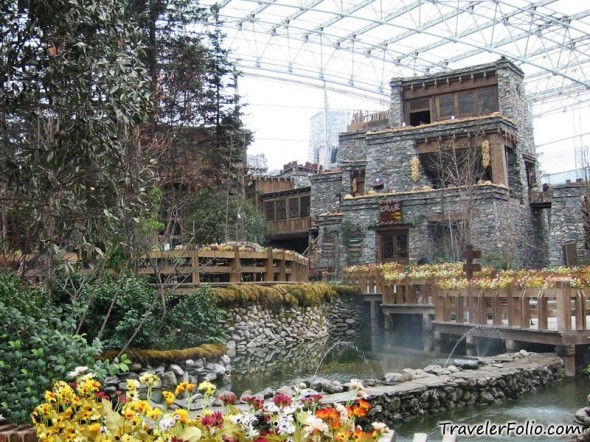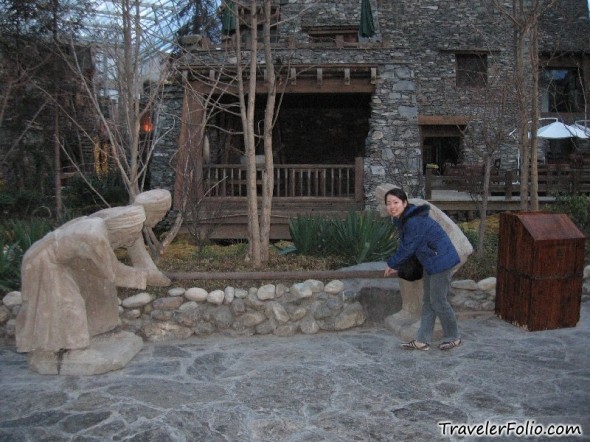 Their traditional costumes are so colourful and nice. You will see me wearing one of these similar costumes in another post when we were up in Jiuzhaigou valley.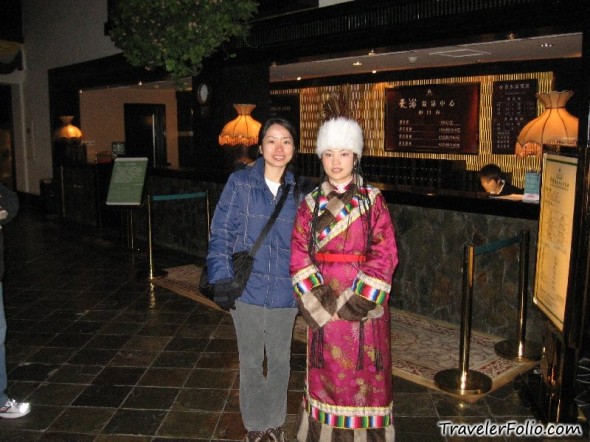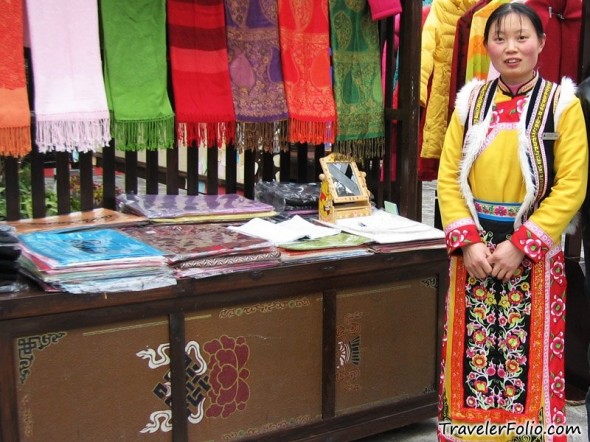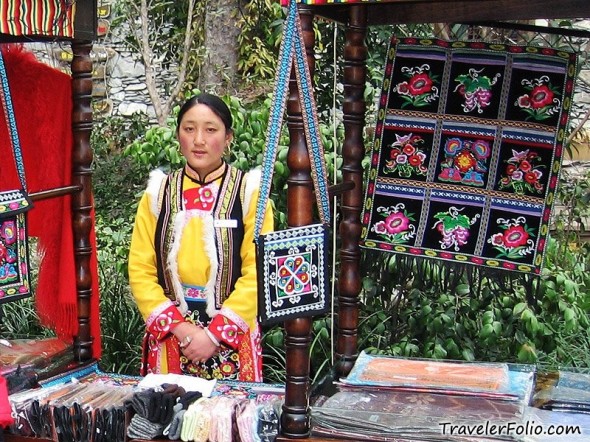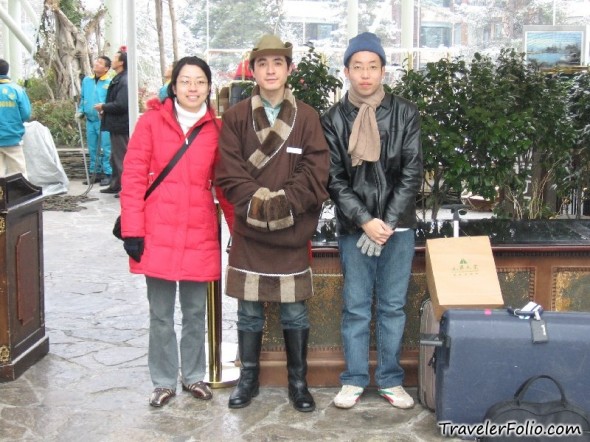 Here is a wide of range of local cigarette brands.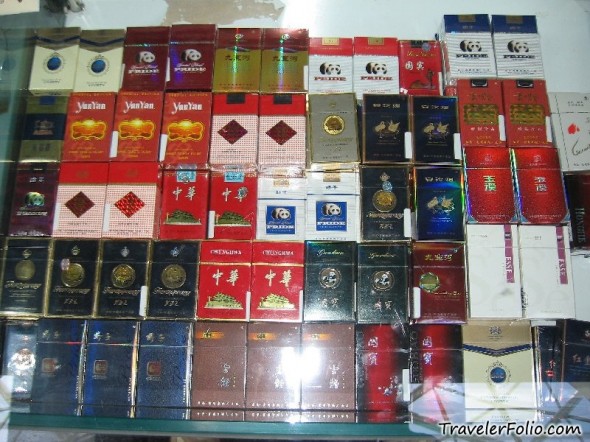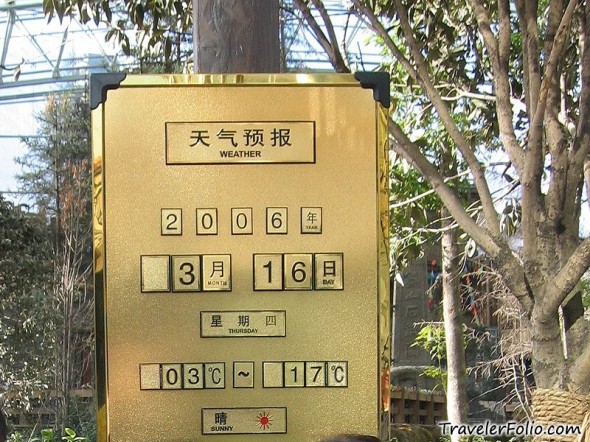 A Lamborghini printed with the name of the resort. Indeed, this is a five stars resort!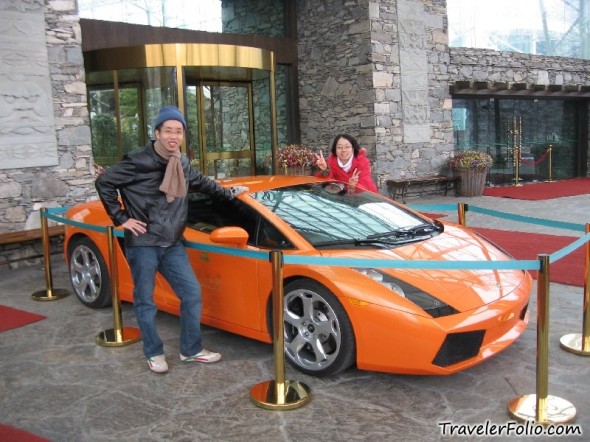 Out in the cold, just a door step away.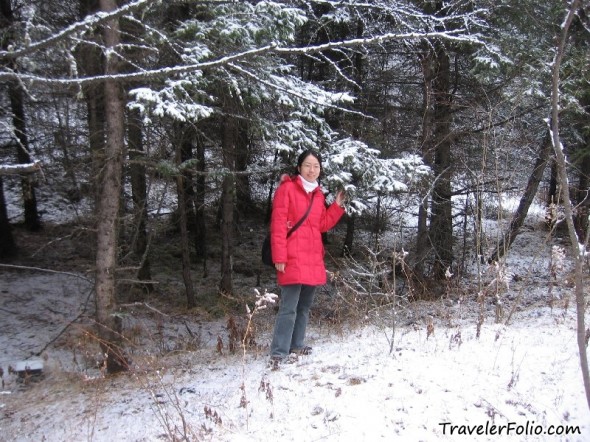 The roadsides that lead to the resort were covered with snow.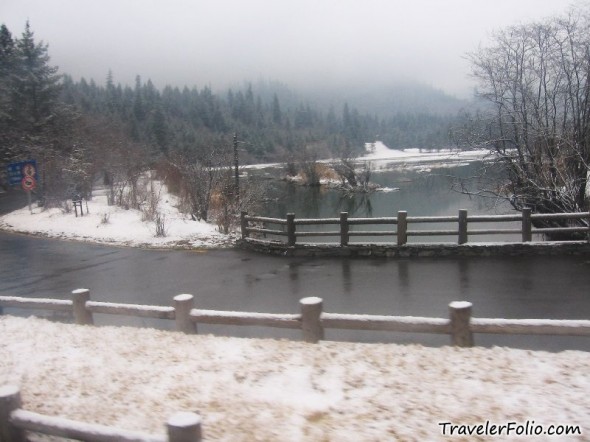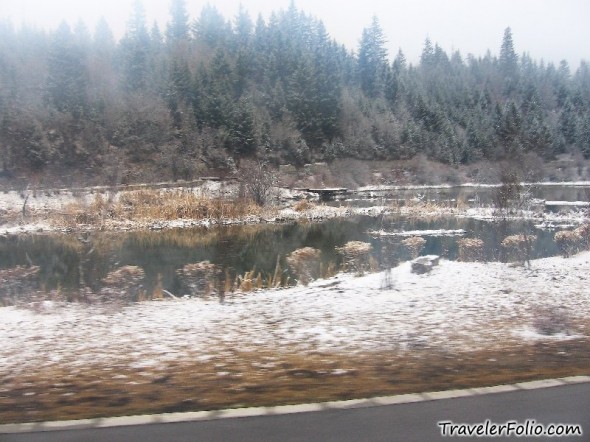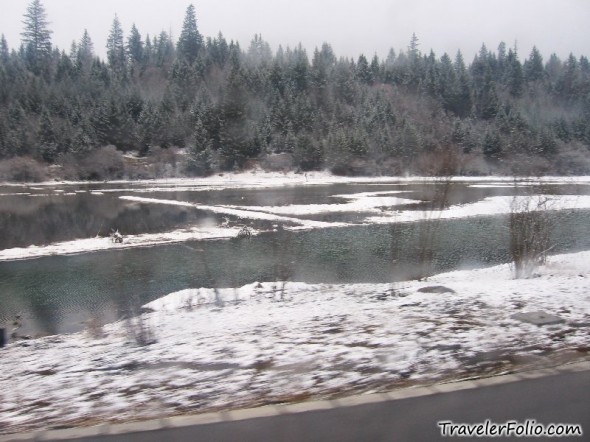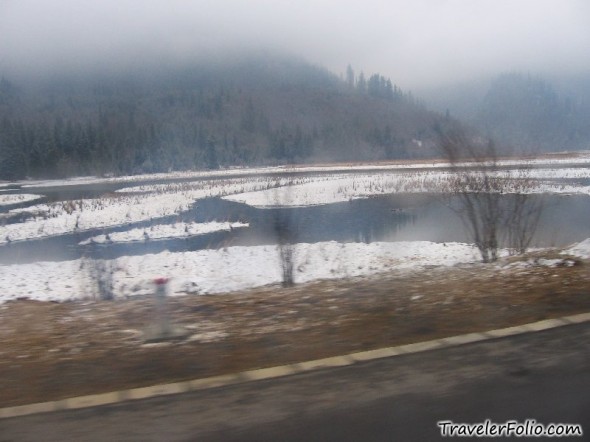 Next: The beauty of Jiuzhaigou!