Kelly spent some decent nights in Japanese style hotel bedrooms during her Japan trip in Winter 2007:
During my Japan trip, I had a chance to visit 3 very authentic Japanese style hotel bedrooms. Usually, such hotels are accompanied by attractive hot springs (Onsen). It is especially cozy to have a dip during wintertime, of which I screamed my way towards the pool (for one is required to be nude within hot springs areas). But the freezing stopped when my whole body was submerged into the hot water. What came after that was a mixture of wintercold breeze and smoldering-like water—an easy recipe to make anyone fall asleep. Falling asleep in Onsen must be avoided of course, as prolonged stay can be hazardous for your bleed pressure. Japanese take the division of males and female Onsens very seriously and any intentions/attempts to burgle into Onsens for the opposite sex is severely dealt with. Even photo taking outside the Onsens will attract rude stares by passerby.
As seen from the picture, all Onsen hotels provide a few sets of light cotton robes called the "yutaka". It is easy to put on and take out, making it very suitable for Onsen trips, especially for shy users like me, who just can't walk around without any clothings. I was in Hotel Awara, Osaka.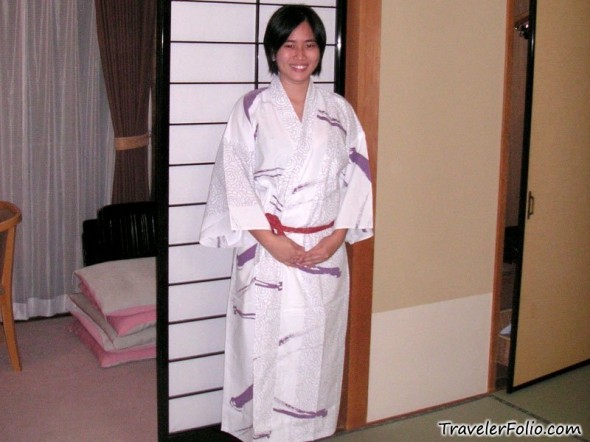 A unique feature about traditional Japanese hotels is sleeping on the floor! (Tatami). The "bed" is essentially a large size of cotton mattress. While it seems very snuggle from the many Japanese serials I have viewed, sleeping on Tatami was bad for 3 nights. I have backaches every morning. While it's an experience to try, sleeping on the floor at home should get a close feel about it.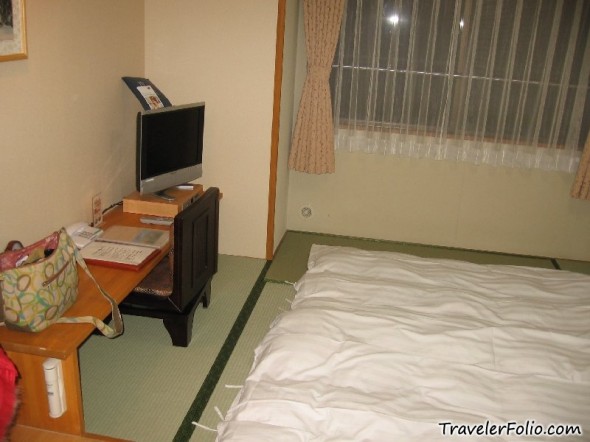 This is how they kept the mattresses. It's pretty spacious if all mattresses are taken out for the night. Now I believe how Doraemon actually survives in this type of wardrobe.
The oriental push-style slide door. Although it is indeed made from paper, its not to tear so easily. Was curious, so I did examine for a while!
Japanese style wooden slippers within the rooms, convenient to wear them for dinner!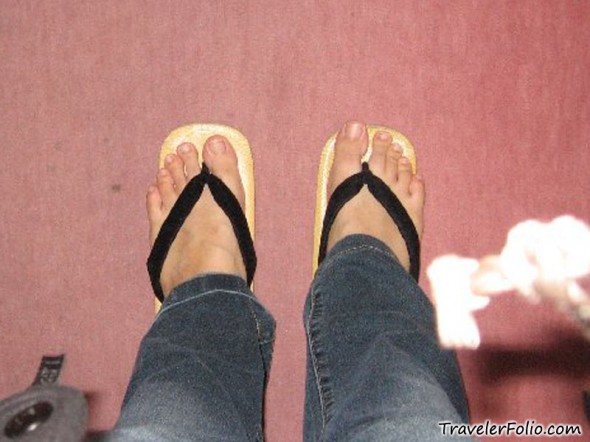 Read all posts on Japan lifestyle, hotels, Tokyo Disneyland.