It's hard to come by anyone around us who doesn't know Disney characters. Most of us grew up with Mickey Mouse, Donald Duck, Goofy … as well as my favourite Toy Story! Going to Disneyland has been a childhood's dream to some and it follows through adulthood. Mentally, I always thought I can't catch up with my age! Everyone has a child in them, yeah right, just to feel better!
A couple of years back, we visited the Walt Disney World Resort in Orlando. We were totally immersed into the land of fantasy with full of surprises as we walked through the magical Disney parks alongside life-size Disney characters. It's a wish come true that we are going to Disney themepark again. Not another 24-hr flight journey to the States, this time, to Hong Kong Disneyland!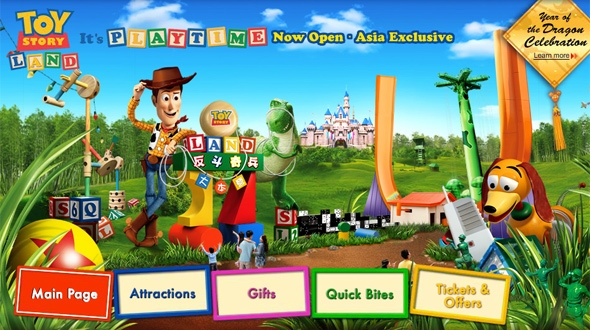 Hong Kong Disneyland is one of the most visited theme park in the world in 2010. The themepark is zoned into five themed areas: Toy Story Land, Fantasyland and the Sleeping Beauty Castle, Adventureland that's the biggest jungle-themed of all Disney parks, Tomorrowland for the furturistic fans and Main Street, U.S.A where you think you are back in the early 20th century of Anaheim.
We will be staying in Disney's Hollywood Hotel and dining at the restaurants in Disneyland. I can't wait to chow down some Disney Signature Dim Sum like the "Chicken Little" and "Little Green Men" steamed buns!
Follow us as we share the Hong Kong Disneyland experience and photos on Twitter and Facebook from 6 – 8 January!
View Hong Kong Disneyland photos.