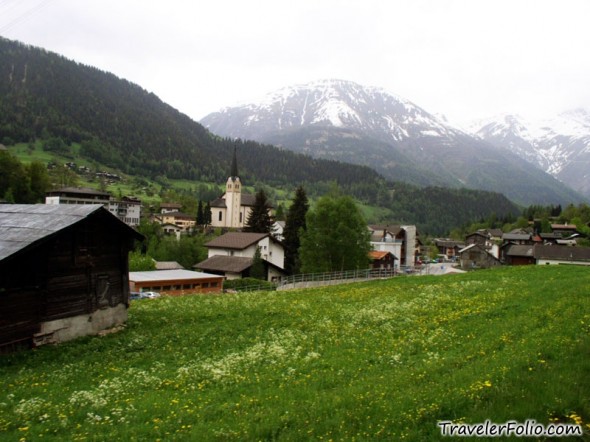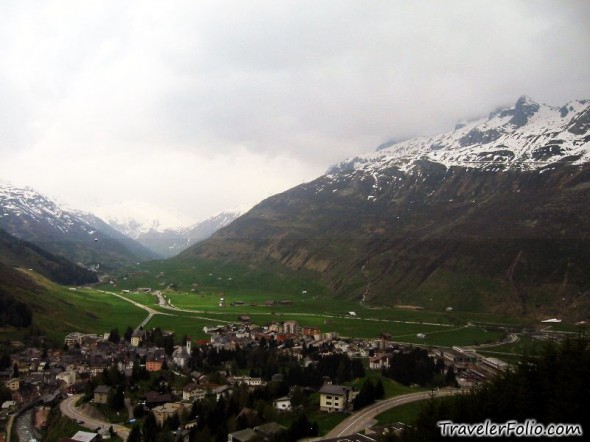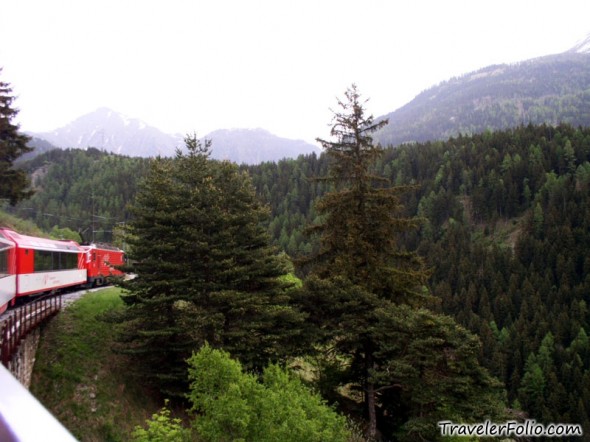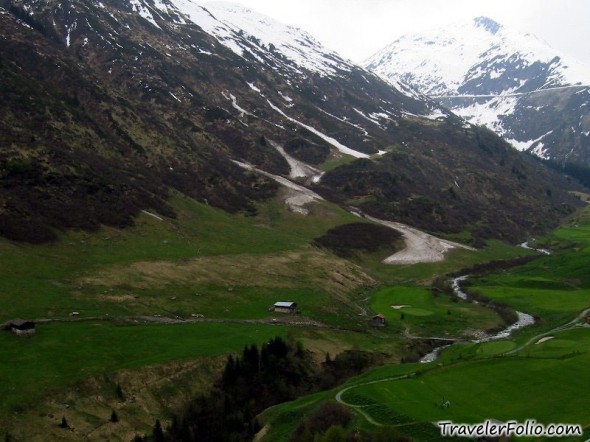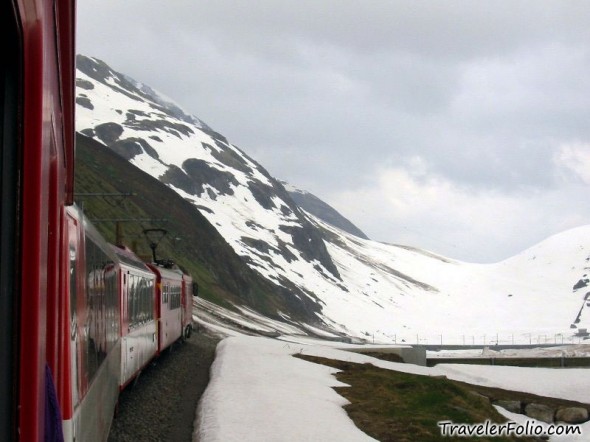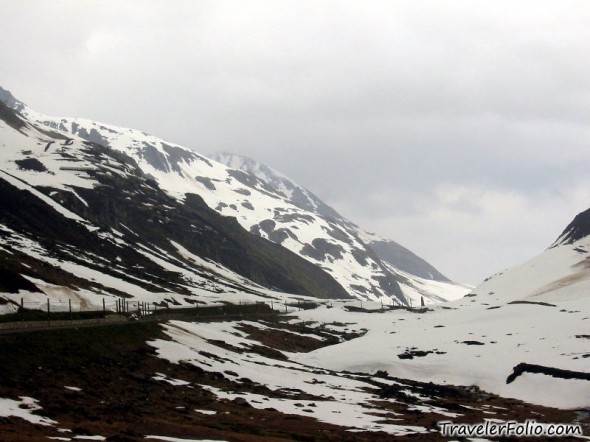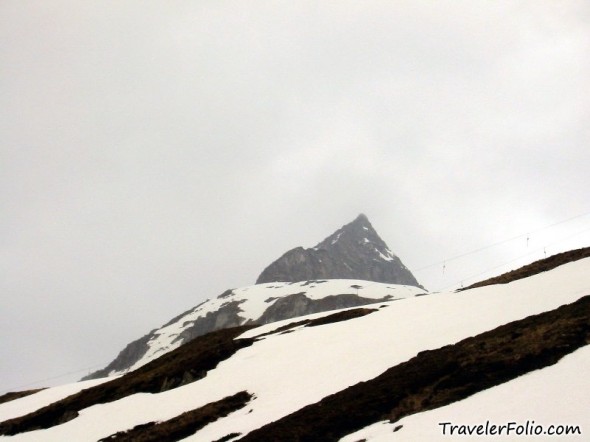 We embarked on our next journey to Austria. It was a train-ride day for us on board the Glacier Express – the famous Swiss mountain railways that pass through the Alps in the heart of Switzerland. It was an awesome train ride with stunning views of different seasons flashing pass the window. We passed through the snow-capped mountain ranges with captivating glacier landscapes; the Alpine meadows with spring flowers blooming everywhere; and the onset of a bloom after the deep winter.
The frozen stream.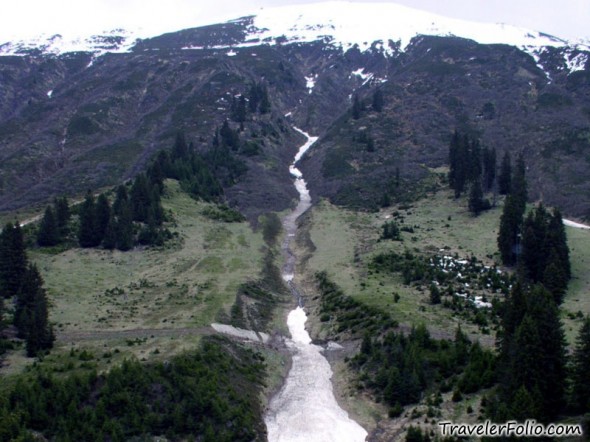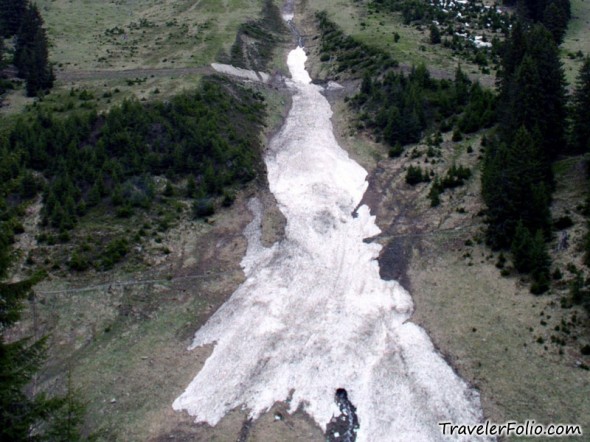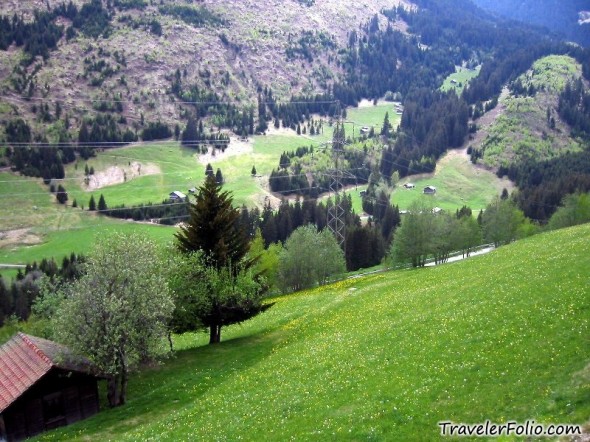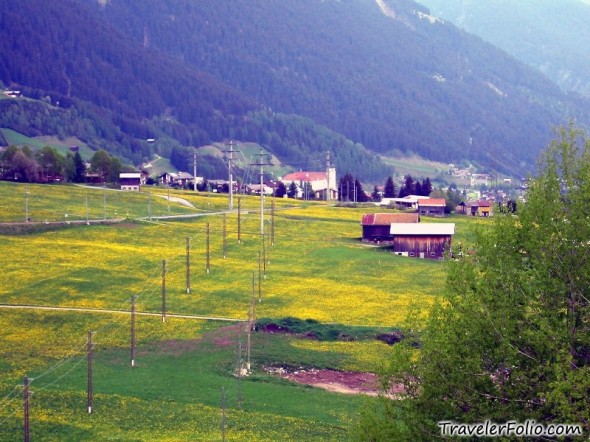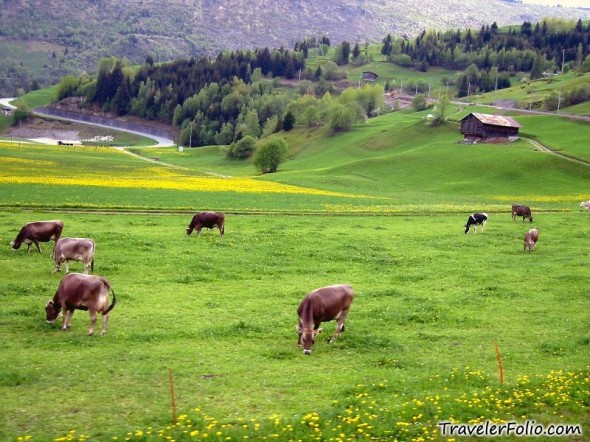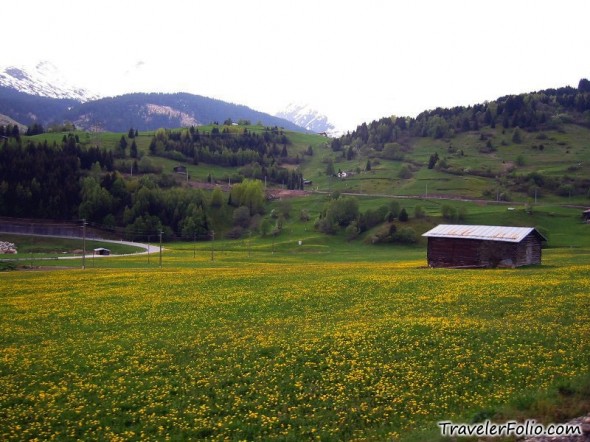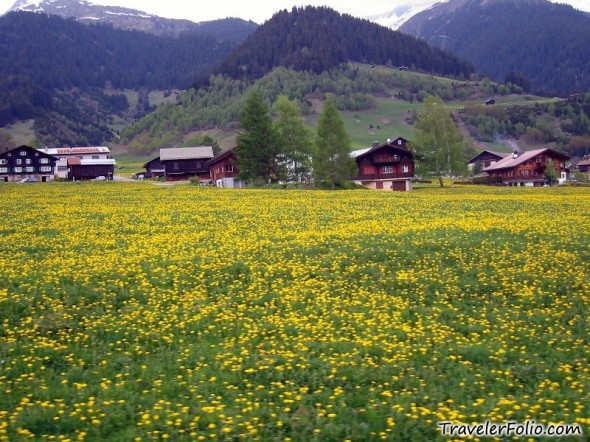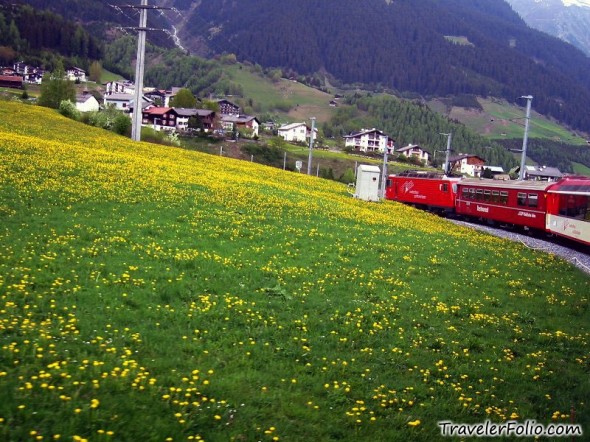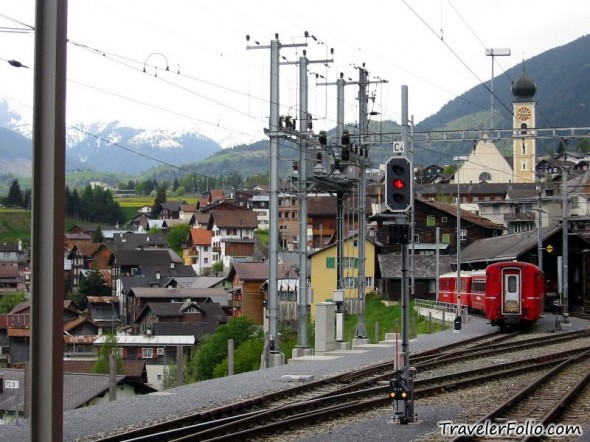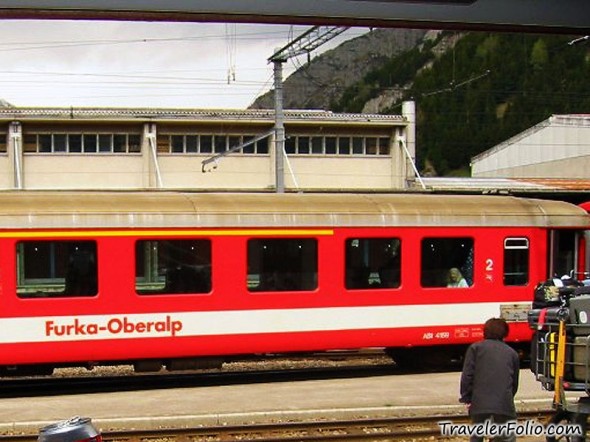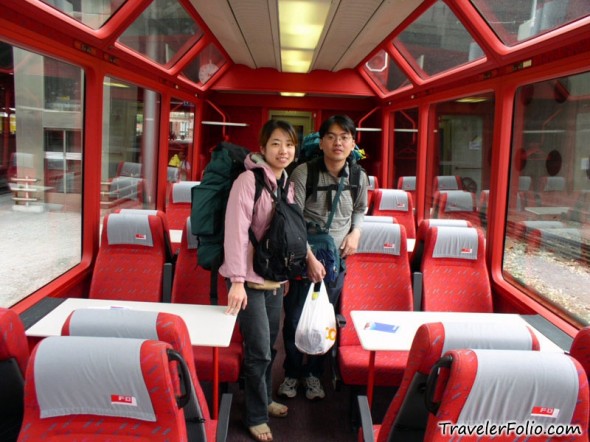 Initially, we thought we would be sitting in this kind of carriage with large window panels to enjoy the scenic views, but it was only for First Class ticket holders, and we bought Second Class tickets =( This is First Class Glacier Express!!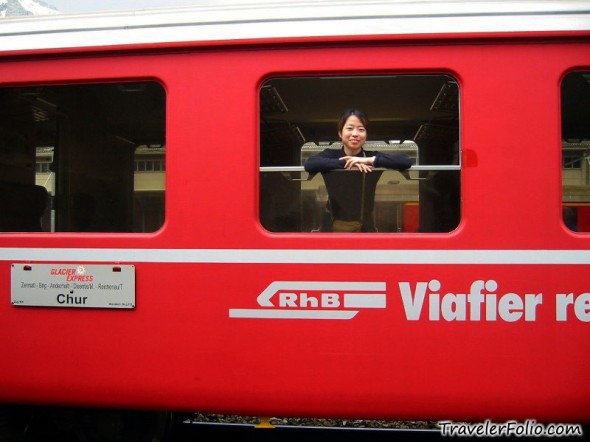 This is Second Class Glacier Express!! We didn't know there is such a big difference!
Next: The 700-yr-old hostel at Feldkirch, Austria!