Roktober! Singapore's very own Oktoberfest to celebrate the 200th anniversary of the world's largest German festival is held at Timbre @The Substation from 22 to 24 October '10. The outdoor event is a massive drinking party with Erdinger, complement with delectable German sausages, pork knuckles and other tasty finger food while enjoying live music by Sixx, The Pinholes, Ministry of Rock, Timbre Music Academy All-Stars and Singapore blues band.
Harry and Charmaine from Power98 radio station are the hosts for this weekend's event.
Eating sausages become a serious business in Roktober. Whoever can chow down the most sausages in the contest wins!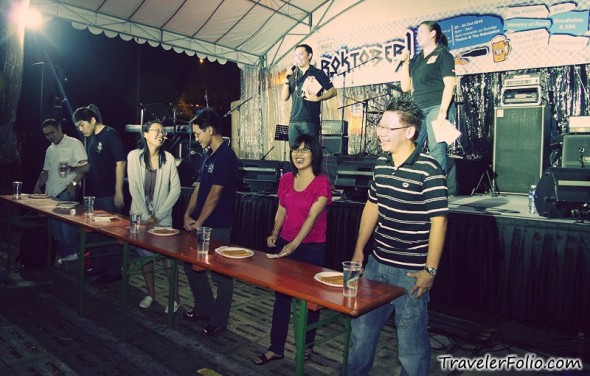 One of the most entertaining highlights is Singapore's first Beer Pong Championship. The participant who can sink a ping pong ball into all of his/her opponent's cups will proceed into the finals and the winner will walk away with the latest Apple 8GB iPod Touch!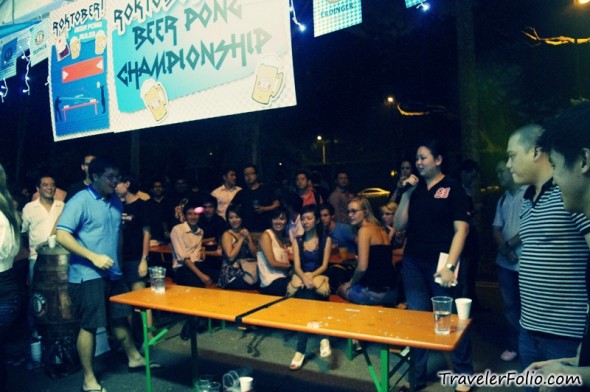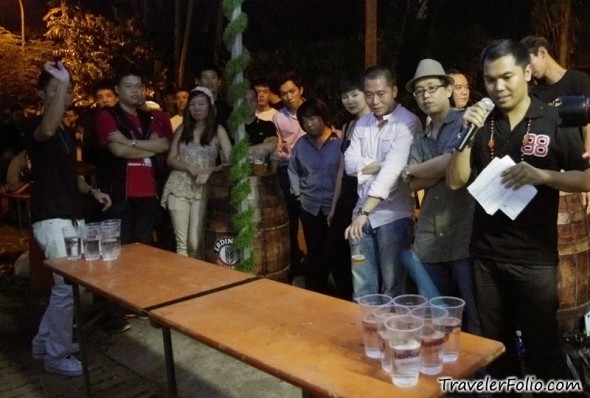 Thanks to the two pretty gals, Lynda and Alicia from Impact Asia for inviting us to Roktober!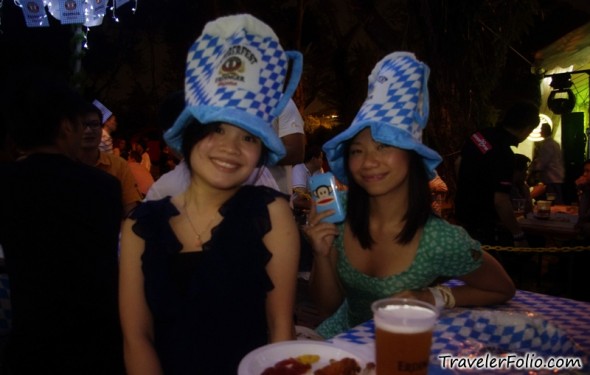 The friendly Roktober beer maids at the Timbre are always ready to strike a pose. Sweet!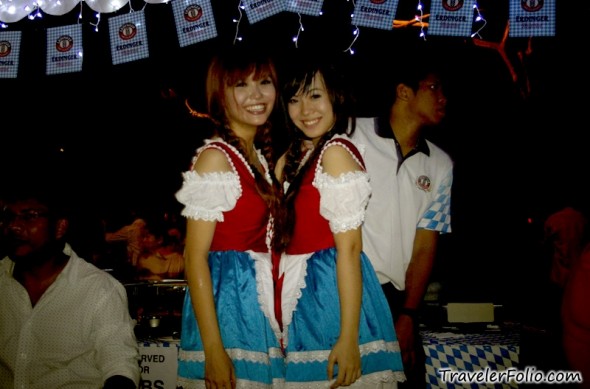 Prosit!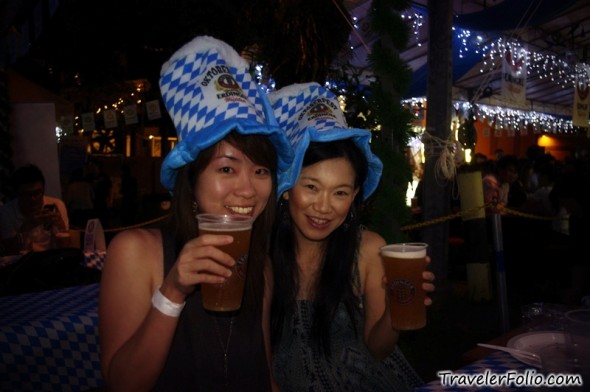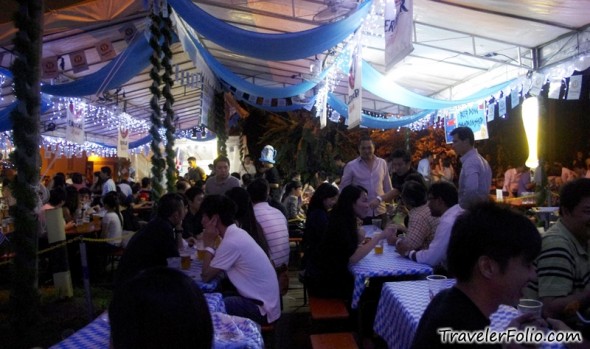 Oktoberfest party-goers.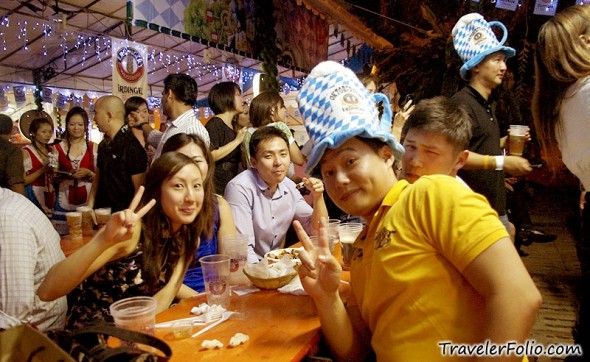 Founded in 1886, Erdinger is the world's largest wheat beer brewery synonymous with the Bavarian brewing tradition.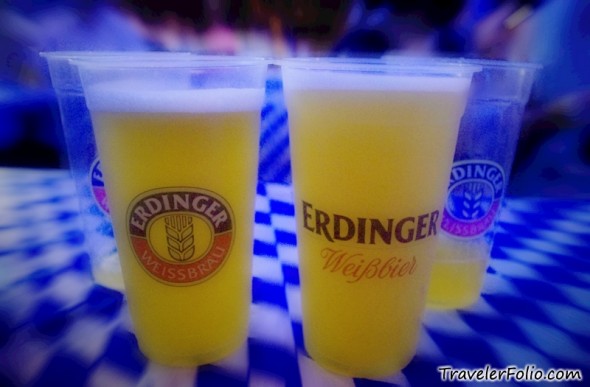 Being someone with low alcohol tolerance level, I find it smooth, flavourful and not bitter. It's so easy to drink like a thirst quencher that I exceeded my "safe" alcohol limit unknowingly… I puked after we left. :S
Yet the very next day, I bought a bottle of Erdinger Weissbier home from the supermarket for another drinking affair…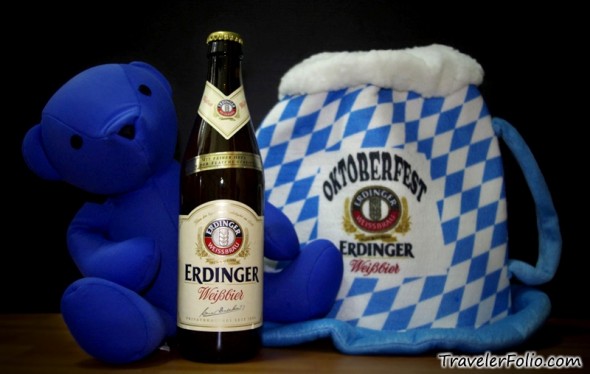 When and where is Roktober?
Date: 22 to 24 October 2010, Friday to Sunday
Time: From 6pm onwards
Venue: Timbre @ The Substation + Car park, 45 Armenian Street
Admission: Free (min. 1 drink purchase)