During the US-Vietnam war, many human traps were created to fight the American army. All were deadly with many sharp pointed rods. It was really disgusting to see these traps built to kill.
Our Cu Chi guide was a Vietnamese officer in the US army. When the US army retreated from Vietnam, he insisted to stay in his homeland as his family was there. He became the Prisoner-Of-War in Vietnam for four years, going through sessions of education about communism. Now he is given a good job as a tour guide in Vietnam.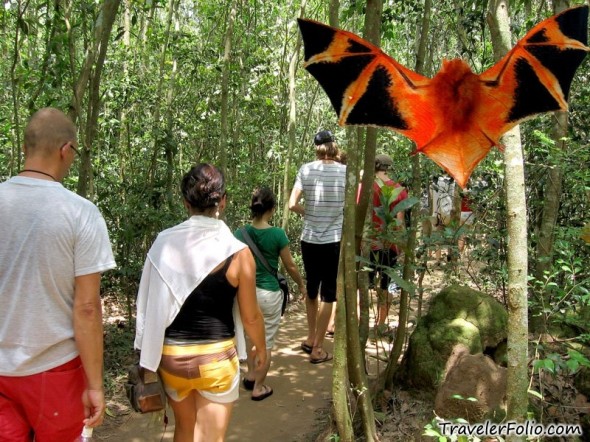 This is a dog trap that was created to trap dogs of the American troop.
Left: Folding Chair Trap. Right: Window Trap.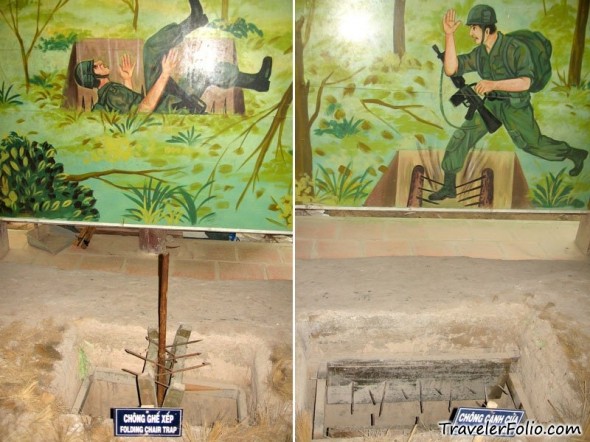 Left: Swinging Up Trap Right: Klipping Armpit Trap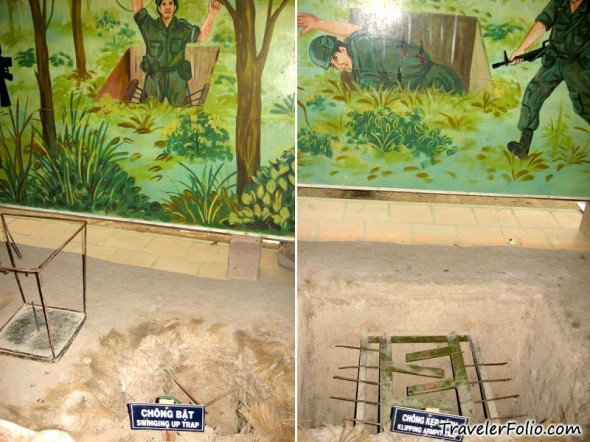 Left: Dunno-What Trap 😛 Right: Door Trap (unknowingly, I stood in front of it while taking photo!
A briefing session before we started our Cu Chi tunnel tour. We were watching a short video of Vietnam war history.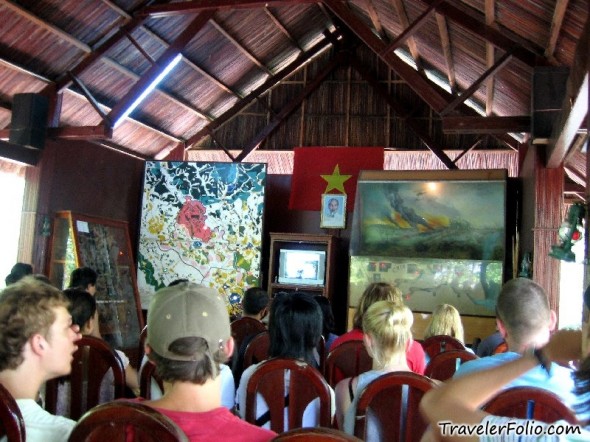 A wrecked American tank.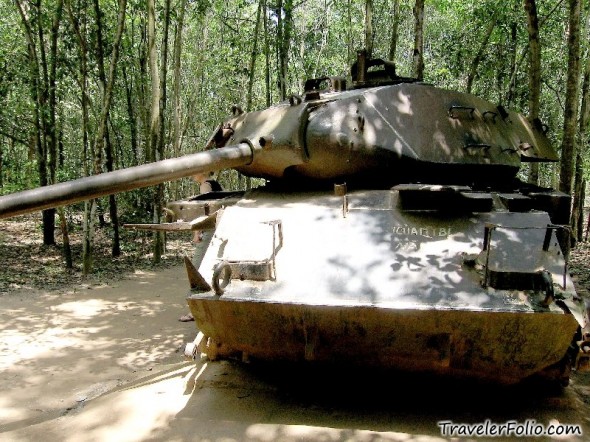 A pretty Cu Chi guerrilla.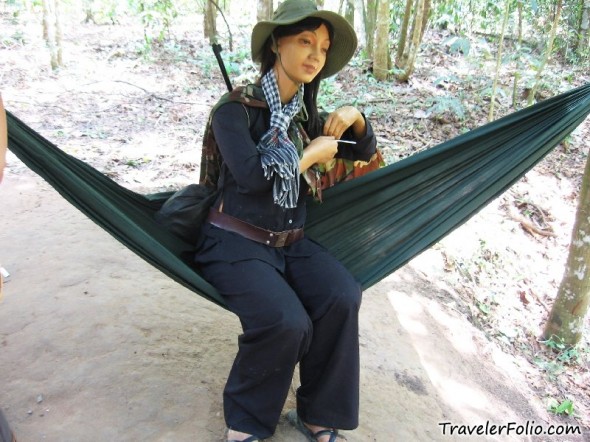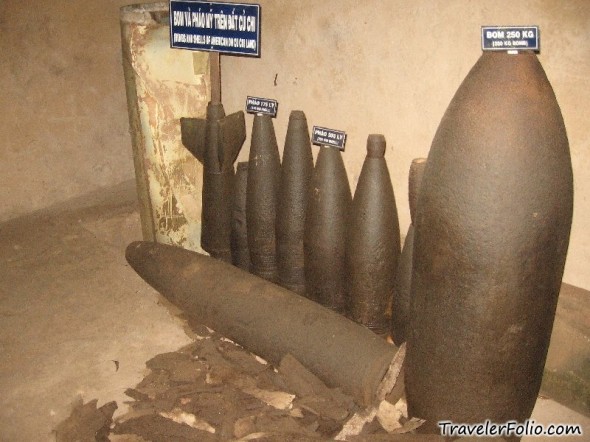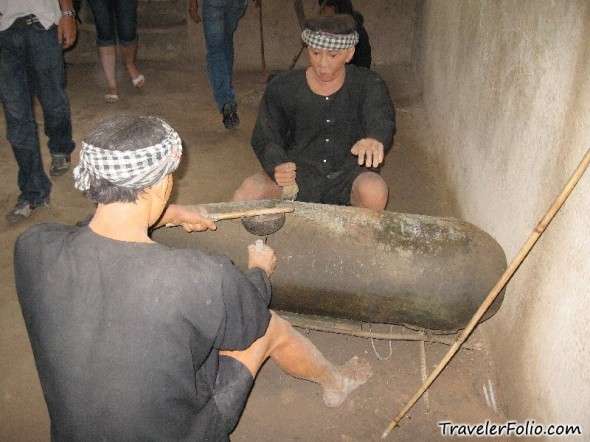 Rubber sandals that Cu Chi guerrillas wore. Our Cu Chi tour guide was the one in the photo.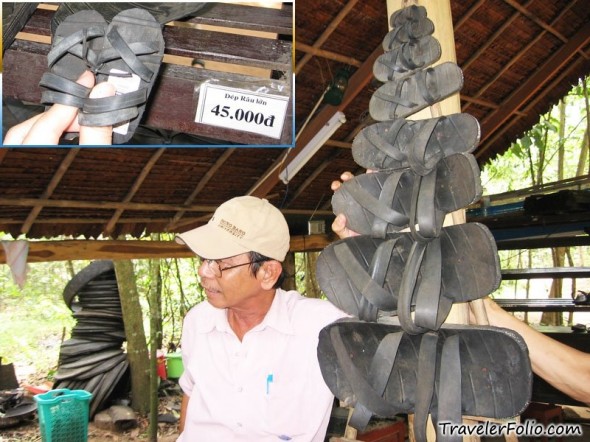 The rubber shoes maker.
A tree full of soursops.