The celebration of 15-day Chinese New Year festival has just come to an end on 9 Feb. The 15th day of the first lunar month is "Yuan Xiao" festival (元宵节) and it's also the first night of the lunar year to see a full moon. There shall be many beautiful lanterns hanging around for people to appreciate, and people will try to solve riddles on the lanterns and eat Tangyuan (glutinous rice balls). The day is also known as Chinese Valentine's day. In ancient China, it was the night that girls were allowed to leave homes to appreciate lanterns along the streets and they would drop their handkerchiefs for young men to pick them up and get to know the girls! I guess nowadays girls hardly use handkerchief but tissue packs to reserve dining tables during crowded lunch hours (especially in Singapore)!
Chinese New Year rice cake – "Nian gao" (年糕) sounds like "年高", which literally means "increasingly prosperous year in year out".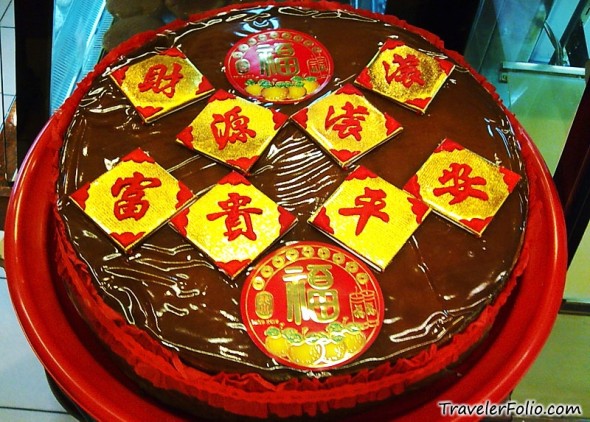 Red envelopes (红包) sold in packs of different designs. Usually we don't need to buy red envelopes as we get them free from dealers and the banks. During Chinese New Year, youngsters will be happy to receive cold hard cash wrapped in these red envelopes called hongbao. It's good "income" for them! The unmarried ones will also receive hongbao, but the giver might ask when he/she is getting married. Ha!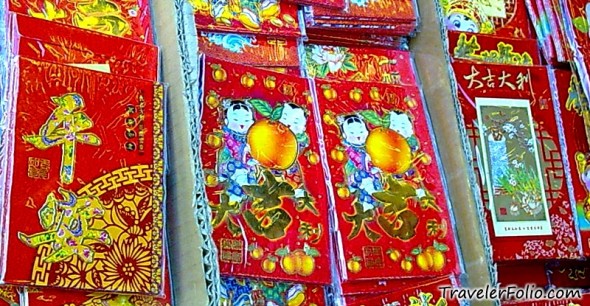 Rows of Chinese dried sausages and waxed ducks in Chinatown.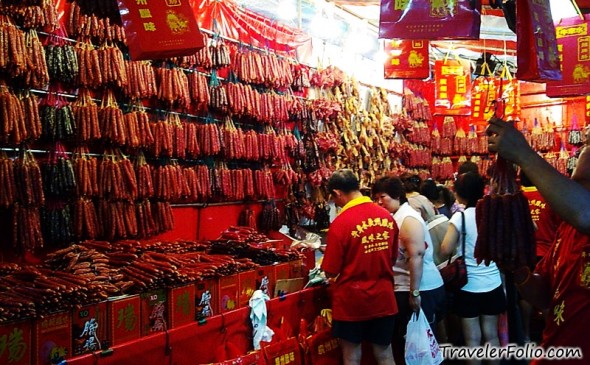 The tangerines are just so sweet! Tangerines and Mandarin oranges symbolize abundance and happiness and are a must-gift when visiting relatives and friends. Chinese buy boxes of these oranges, and we'll be "Vitamin C rich" during the 2-week long festivities.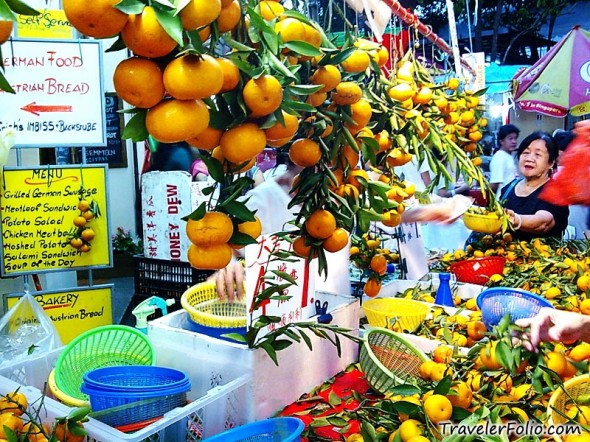 Big pomelos symbolize abundance and prosperity. In Ipoh, Malaysia is also famous for its tasty pomelos. It even has a very big pomelo statue at a roadside!
Gourds are symbols of health and longevity. I thought gourds are also used to warn off evil spirits. If you watch Chinese ghost series, you might see some "ghost busters" using gourds to "suck" in the ghost! XD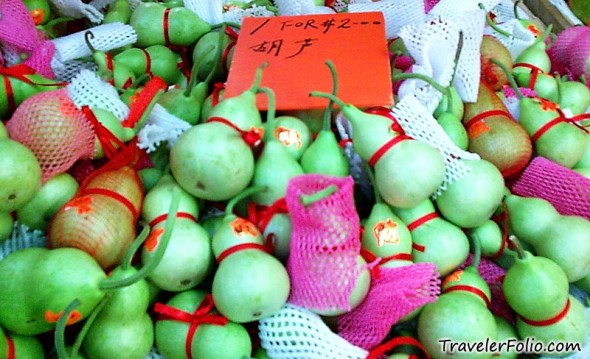 It was so crowded in Chinatown, people were busily buying stuffs for the Spring festival.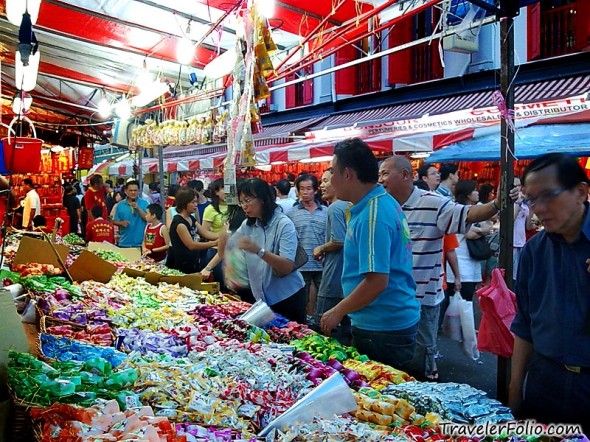 Dried food for the sweet tooth during Chinese New Year.

Water crest and bamboo plants are popular home plants during the Spring festival.

Children look so cute in Chinese costumes like cheongsam and dudou (肚兜), the traditional tummy cover.

Singapore Chinatown at night, with Chinese New Year decorations.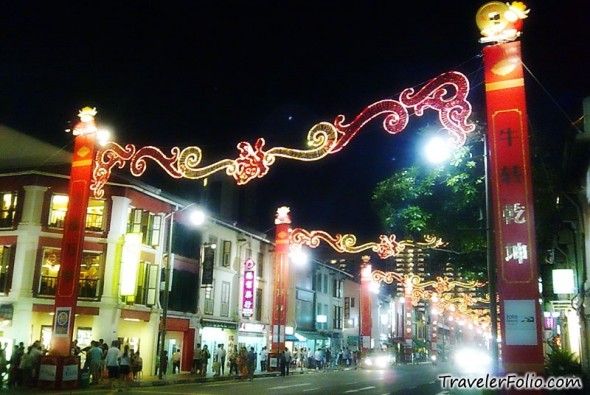 Quite surprised to see heaps of shoes laying on the floor for sales at one corner in Chinatown. I think one pair costs S$5 only.