By Kelly Khong
The Art of the Brick
Presented by New York-based artist Nathan Sawaya, the latest exhibition at ArtScience Museum in Marina Bay Sands, features The Art of the Brick – an unusual exhibition on Lego sculptures.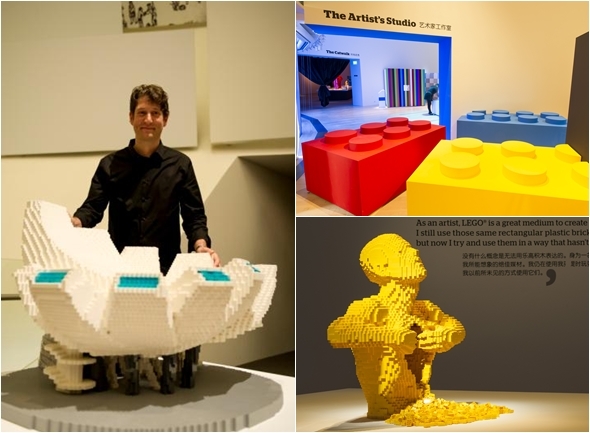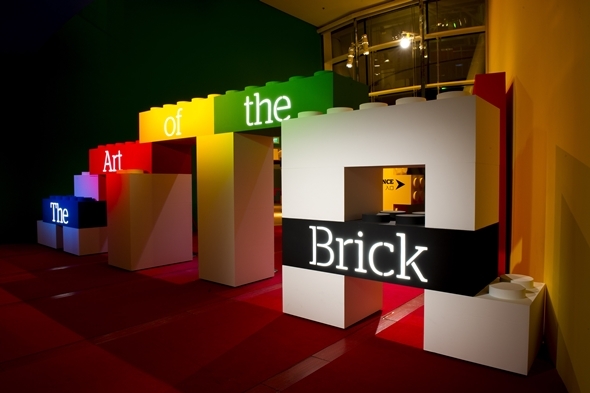 Nathan Sawaya derives his art from the Lego bricks and transforms them into stunning displays of intricate sculptures. Started off as a hobby on Bricks Art, Sawaya setup his website (www.brickartist.com) to share his pride and joys, only to discover the website crashed due to the sheer number of visitors around the world. From then on, there is no stopping for Sawaya. Coined by CNN as one of the twelve "Must-see Exhibitions", this exhibition presents the rarest chance to catch his arts live.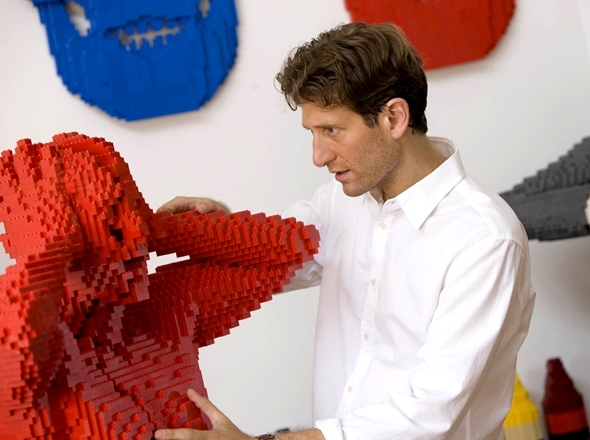 With 52 large scale brick sculptures on exhibition, this is Sawaya's largest showcase of his works to date. Look out for his iconic pieces "Yellow" and "Swimmer" and explore the 8 galleries on display. Each section provides fresh perspectives and styles that Sawaya wishes to express through his arts. Museum goers can experience a catwalk on 2D portraits for the fame and famous, ponder on his thoughts-provoking art pieces and be seriously amused by Sawaya's playfulness on his most ambitious work – a six-meter-long T-Rex skeleton which is not exactly anatomically correct (but who cares?).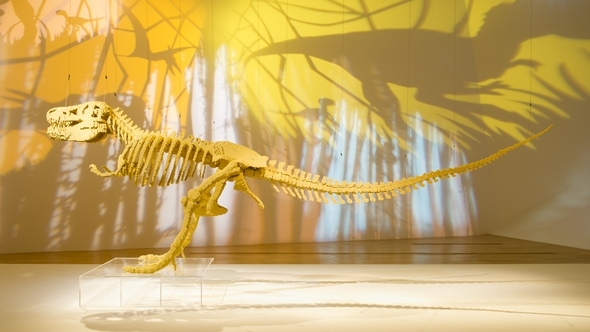 Visitors and children who are inspired by his artwork can hands on at several interactive corners in the galleries and have a fun time with Lego Bricks. On top of that, creative art workshops are conducted on specific dates of the week, where visitors of all ages can get creative and produce their own artwork to take home.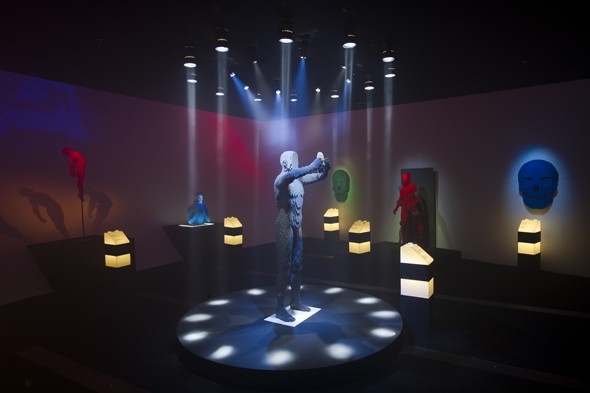 With The Art of the Brick ending on the 14 April 2013, seize the chance to view Sawaya's ingenious artworks at Marina Bay Sands. It's an exhibition for all ages, where toy becomes art and art becomes toy.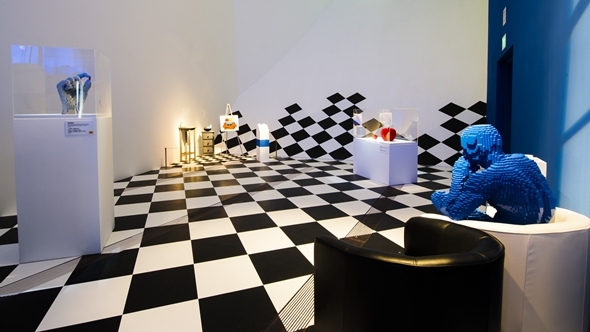 Admission Fee
Standard: Adult S$15, Child (2-12 years old) S$9
Singapore Resident: Adult S$13, Child (2-12 years old) S$8
Outside In: A Magnum Photos Showcase
This is one of the current exhibitions at ArtScience Museum, Marina Bay Sands. Magnum Photos is an international photographic cooperative, with more than 60 active members of internationally accomplished photographers all over the world. The exhibition spotlights on the works of three photographers – Stuart Franklin, Mark Power and Jacob Aue Sobol, and is part of Magnum Photo 65th anniversary celebration.
Stroll through the gallery, as you enter into the world through lens presented from the viewpoints of the above photographers. Being a photography professional, enthusiast or amateur, visitors can immerse into the pleasure of photography appreciation, especially so, as Stuart Franklin, Mark Power and Jacob Aue Sobol portrayed their photo collections each with different presentation styles, agendas, and techniques.
Look out for the iconic photograph of British photographer, Stuart Franklin's Footprint: Our Landscape in Flux and learn how he captured the relationship between man and environments through the effects of pollution, flooding and melting glaciers.
Austria. Otzal Obergurgl Gurgler Glacier © Stuart Franklin / Magnum Photo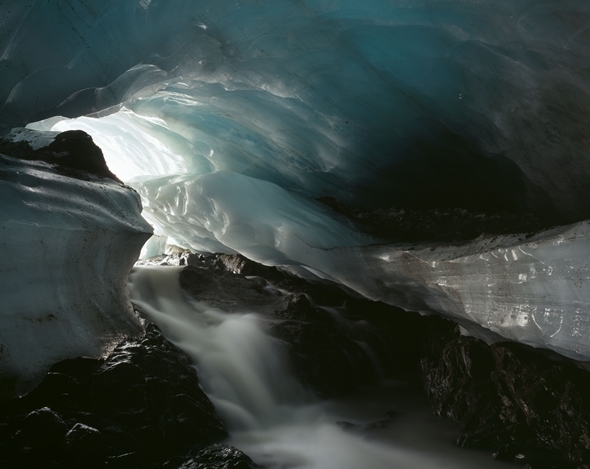 Spain Almeria Adra 2005 © Stuart Franklin / Magnum Photo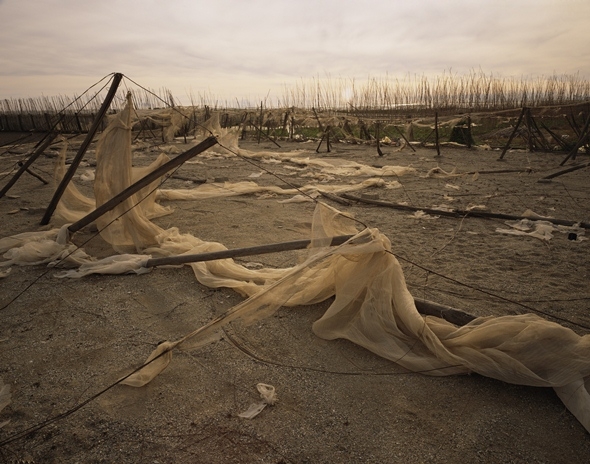 British photographer Mark Powers' Sound of Two Songs offers a foreigner's impression of Poland, and documented through the works of his photographs on the poetic side of Poland's fascinating transition and state.
POLAND. WARSAW. Watching the funeral of Pope John Paul II broadcast live from the Vatican © Mark Power / Magnum Photo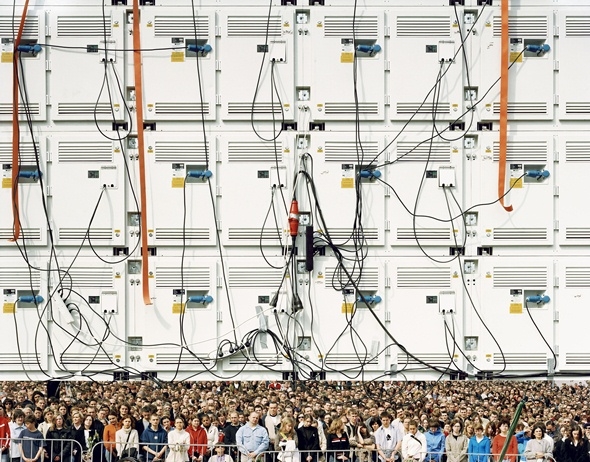 I, Tokyo, as presented by Danish photographer, Jacob Aue Sobol, is a showcase of an intimate and personal account in Japan, Tokyo, where the clash of cultures shaped the theme and style of this series of photos.
I, Tokyo 31 © Jacob Aue Sobol / Magnum Photo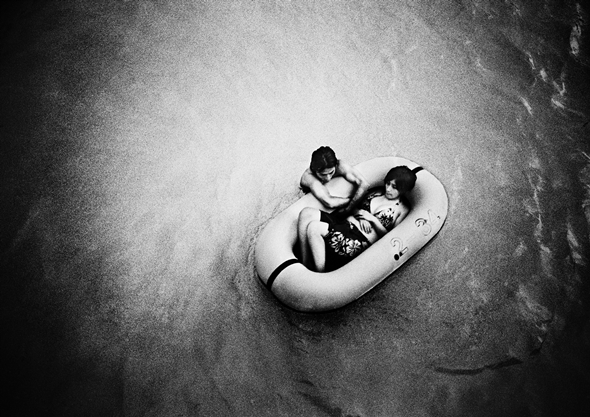 I, Tokyo 65 © Jacob Aue Sobol / Magnum Photo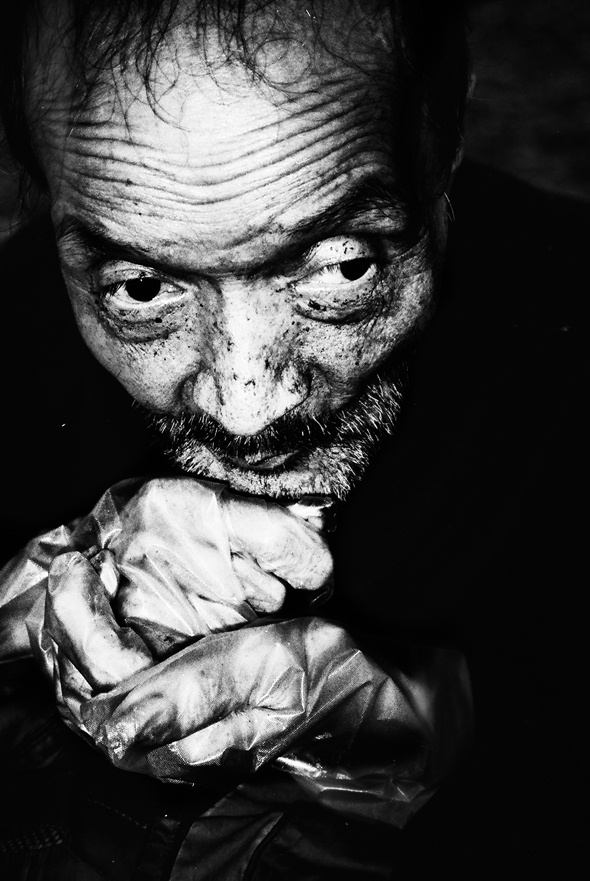 Within the exhibition, try out the PhotoLab gallery and workspace, unveiled by ArtScience Museum. This PhotoLab is Singapore's first professional photography gallery and workspace, including a fully functional darkroom. Hands-on workshops are available, they are free of charge for tickets holders visiting Outside In: A Magnum Photos Showcase.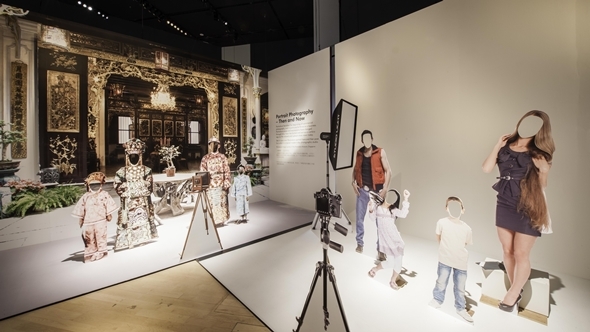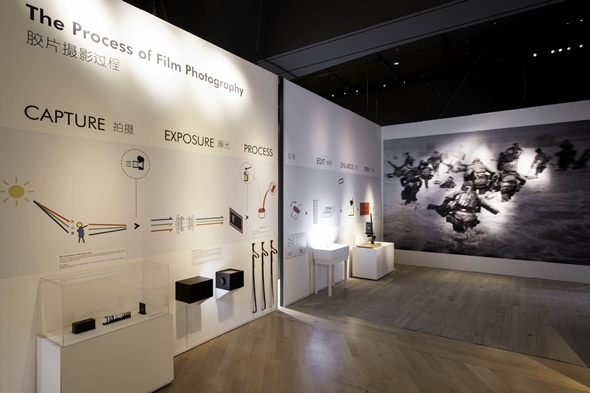 Outside In: A Magnum Photos Showcase extends until 17 March 2013.
Admission Fee
Standard: Adult S$6, Child (2-12 years old) S$3
Singapore Resident: Adult S$5, Child (2-12 years old) S$2
Fujians : The Blue Ocean Legacy
First time partnership with the ArtScience Museum, one of the largest clan associations in Singapore, Singapore Hokkien Huay Kuan presents the roots and heritage of Fujians through Fujians: The Blue Ocean Legacy exhibition at Marina Bay Sands, opens in conjunction with the 7th World Fujian Convention.
Zheng He and the Imperial Fleet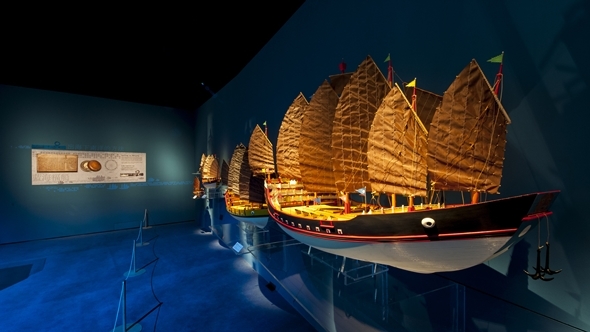 Entrance of Fujians: The Blue Ocean Legacy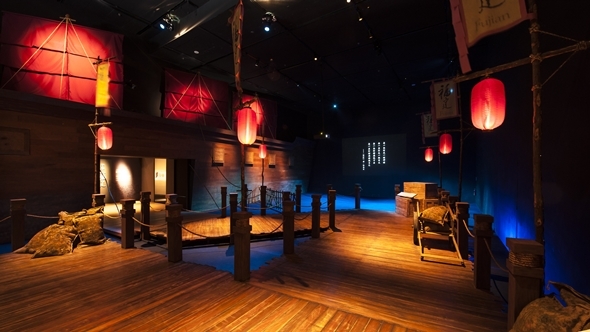 Learn the story of Fujians and its people, on their inventions, cultures and ways of living back in ancient China. Find out how people of Fuijian sought new opportunities from seafaring activities and eventually, arrived in Singapore to plant their roots and develop the identity Hokkien Singaporeans today.
White porcelain Maitreya figurine
This exhibition is informative and educational, featuring an impressive collection of 600 exhibit pieces including rare artefacts from Quanzhou City (Fujian Province, China) and treasured items dating back to Yuan and Ming Dynasty. One of the highlights to pay attention to, is a local artefact of a 1828 land title deed with a signature of Hokkien merchant and philanthropist Tan Tock Seng. It's believed to be the oldest land title deed to be ever found in Singapore.
Pinghe blue and white porcelain dish decorated with peony and phoenix.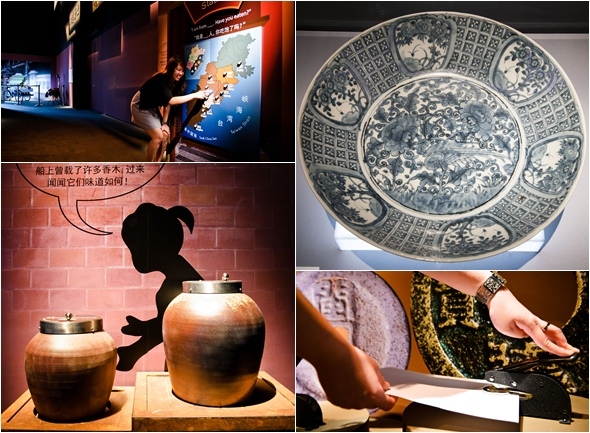 Visit Fujians: The Blue Ocean Legacy to experience Fujians legacy and for Singaporeans to re-acquaint with ancestral roots and heritage. This exhibition is open to the public until 28 February 2013.
Admission Fee
Standard: Adult S$15, Child (2-12 years old) S$13
Singapore Resident: Adult S$9, Child (2-12 years old) S$8
Ticketing info: www.marinabaysands.com/Singapore-Museum/Ticketing/