Busan is the second largest city in South Korea, a major port city that doubles as a tourist destination with many fabulous festivals all year round.
Summer sees vacationers heading to the Haeundae Sand Festival and Busan Sea Festival. Dubbed as the city of film, Cannes of Asia, Busan Int'l Film Festival takes place yearly in Autumn, not forgetting Busan Int'l Fireworks Festival. In winter, temperatures hardly drop below zero degree Celsius, unlike other parts of Korea. Then there is the Polar Bear Swim Contest and the New Year Festival. The arrival of Spring celebrates the Gijiang Anchovy Festival and the Joseon Tongsinsa Korea/Japan Cultural Interchange Festival.
Busan extends her warm welcome with the natural beauty of mountains, rivers and coastlines. The city is the gateway to Jeju, a volcanic island blessed with scenic landscapes, waterfalls, beaches and own distinct cultural traditions.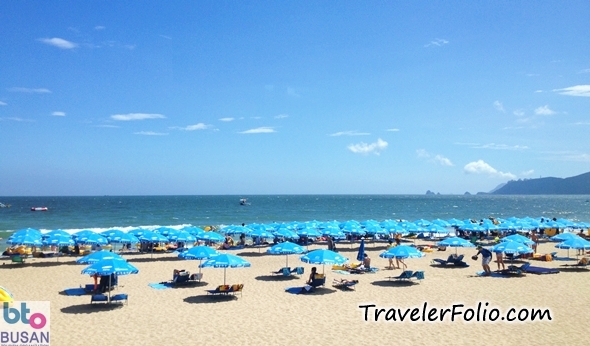 Summertime at Haeundae Beach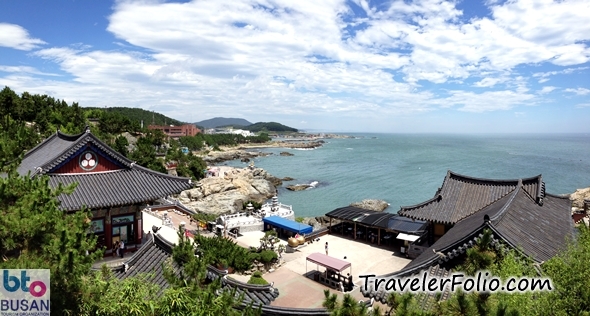 Haedong Yonggungsa Temple overlooking the vast ocean on the horizon.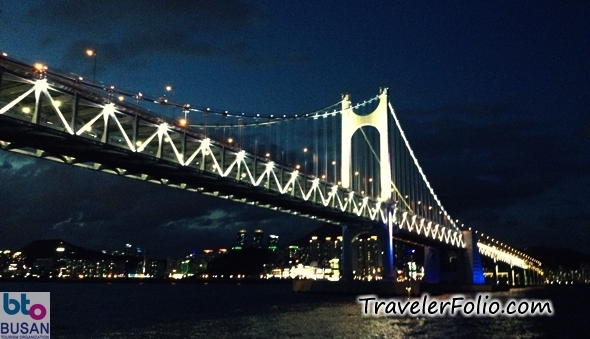 Gwangan bridge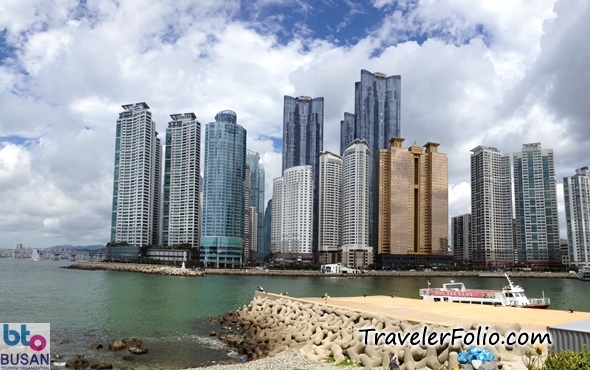 The modern skyline of Busan

AirAsia X's inaugural flight to Busan
On 15 July 2013, AirAsia X's inaugural flight to Busan finally arrived at Gimhae International Airport from Kuala Lumpur. The new route is AirAsia X's second direct flight connecting the two cities after Seoul. There are four weekly flights between Kuala Lumpur and Busan on the Airbus A330-300 aircraft featuring 365 Economy seats and 12 Premium Flatbeds.
To celebrate the launch of its inaugural flight to Busan, AirAsiaX is now offering very attractive promotional fares from as low as S$149 all-in-fare for AirAsia Fly-thru service departing from Singapore, Australia, Indonesia, Thailand, Vietnam, Malaysia and vice versa. Booking period ends on 28 July 2013. Travel period starts from 22 August 2013 till 19 Jan 2014. Check out the fares on www.airasia.com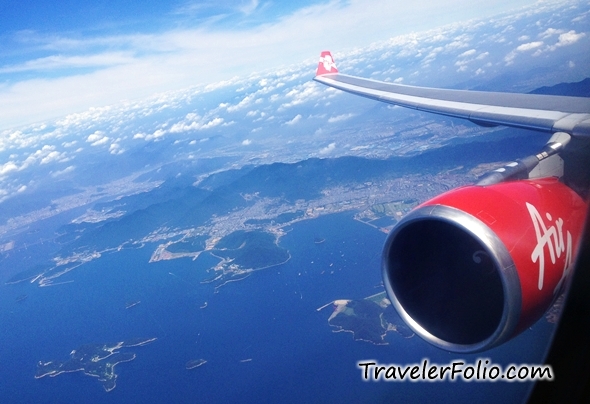 AirAsia Fly-thru service
AirAsia Fly-thru service include two flight sectors and connects via the airline's transfer hall at KLIA-LCCT (Kuala Lumpur International Airport's Low Cost Carrier Terminal), without much hassle of going through immigration again and check-in flights. Luggage will be sent directly from the first place of departure to the final destination.
I checked in my luggage to Busan from Singapore and transited at KLIA-LCCT via the AirAsia Fly-Thru service before arriving in Busan on AirAsia X. If you want to make full use of your time, take a red-eye flight that touches down in the morning. Thankfully, I had AirAsia's Hot Seats upgrade with extra leg room at the Quiet zone, good enough to catch some sleep on the 6-hour journey.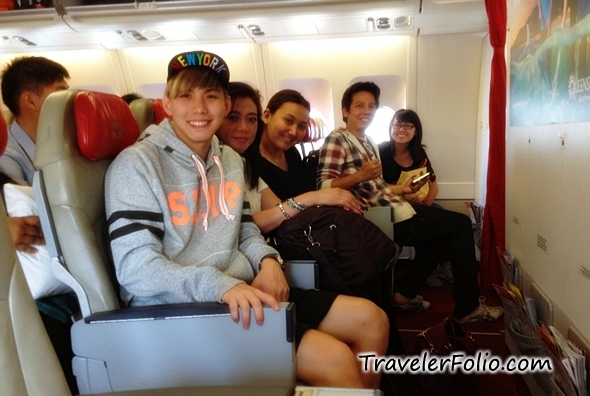 The satay with peanut sauce was good – the well marinated chicken meat was very tender and juicy.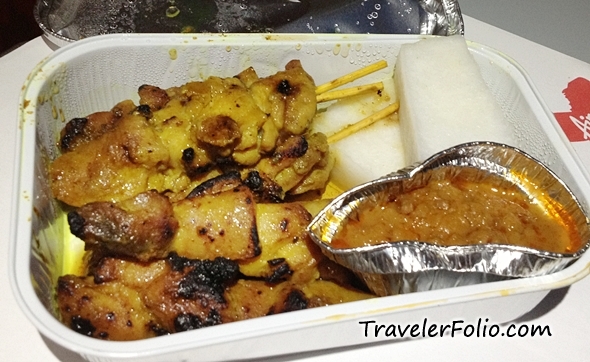 The inaugural flight landed at Gimhae International Airport at 8:30am. For your info, Korea is one hour ahead of Singapore time zone. The airport is conveniently located 40-minute from the city centre.
The famous South Korean footballer, Park Ji Sung, AirAsia Group CEO Tony Fernandes and panel at the inaugural launch of Kuala Lumpur Busan Press Conference.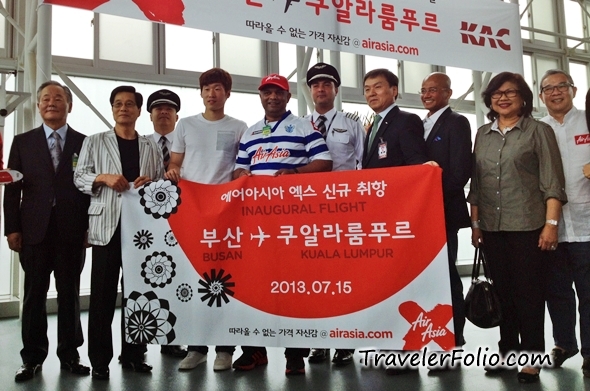 We stayed at Seacloud Hotel that overlooks the tourist-filled Haeundae Beach. My suite was well maintained and appointed with modern amenities, providing a cosy stay in Busan.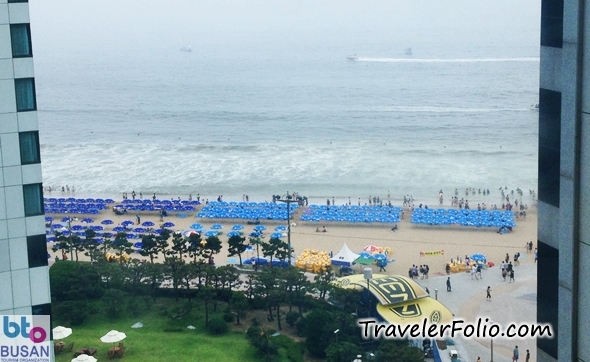 Next post: Things to do in Busan
*Special thanks to AirAsia/ AirAsia X and Busan Tourism Organization for the invitation to Busan, South Korea.

Busan Tourism Organization website: www.bto.or.kr