After a busy week of preparing for our customary wedding and another week of rushing through our guided tour (plus jet-lag) and six theme parks (within two days!), we were simply exhausted. We were not very motivated to visit the nearby water theme park as we had enough of queuing-ups. Cruise? I don't like cruise as I can fall asleep easily in a cruise so it's a waste of money. I even dozed off on a boat ride in Venice when everyone onboard was enjoying the beautiful Venetian setting.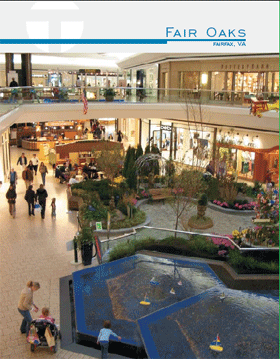 But one thing for sure, I was very motivated to go shopping as we didn't really have the chance to shop around during our guided tour. Jaime accompanied us to the nearby Fair Oaks Mall. It was a big mall without many patrons during the day. We were surprised to know that the shopping mall closes at 6pm on Sundays when it is supposed to draw a larger weekend crowd.
I had friends asking me to buy Coach bags for them, so I checked out the bags at the Coach boutique, comparing the prices with those in Singapore. The Coach bags selling in the U.S are at least 35% cheaper than those selling in Singapore, based on USD1.53 = S$1 and govt tax at 5.75% (as in Jul'07) which is much lower in Virginia and Washington D.C than many other big cities in the U.S.
The model that Wendy wanted me to buy was not in stock. However, the boutique service was so good that the assistant could place order for the model that I wanted and send it right to our door-step. But I was afraid of late delivery as we had to fly off six days later so I didn't buy any bags from that boutique.
Generally, we have a good impression of customer service in the U.S cities that we visited. The shop assistants always greet the customers sincerely. And when we were browsing items in the shops, the assistants were always checking if we needed any help. In eateries, even when we bought one set of meal to share (big portion!), we were normally given two sets of eating utensils, without the need for asking an extra set.
Jaime ordered dinner for us at a Chinese restaurant. On the menu list, Singapore and Malaysia hawker food like "hor fun", "sin chow" fried rice and Hokkien prawn mee were available too. We packed the food home to eat. Quite delicious, though not so authentic.
Next day: Phantom of the Opera at Washington D.C!