The Niagara Falls are renowned both for their beauty and as a valuable source of hydroelectric power. Here are some photos taken from the Niagara Falls at New York side during the white winter in Dec 08 by Kelly.
Firstly, enjoy my slide/video from the Niagara Falls during our summer visit in 2007! Opps! The video has some problem with Youtube now. Let me fix it first…
Kelly and her friend encountered a very heavy snow storm while on the way to the Niagara Falls. They were supposed to cross to Canada to view the falls but the tour was cancelled due to the harsh weather condition.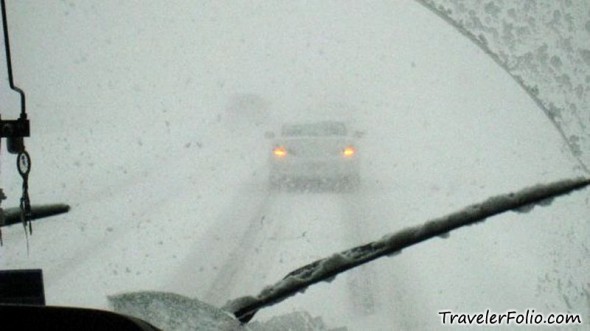 The startling green colour of the Niagara River is a visible tribute to the erosive power of water. An estimated 60 tons of dissolved minerals are swept over Niagara Falls every minute. The colour comes from the dissolved salts and "rock flour", very finely ground rock, picked up primarily from the limestone bed but probably also from the shales and sandstones under the limestone cap at the Falls.
Terrapin Point, Horseshoe Falls.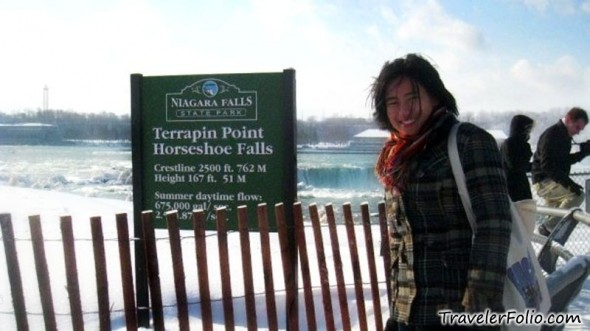 The Toronto side of the view is known to be more spectacular than the American side of the view at the Niagara Falls. During our visit in summer'07, we took The Maid of The Mist to bring us to the base of the American Falls and then to the basin of the Horseshoe Falls. <- Click on the link to view pictures of the boat ride.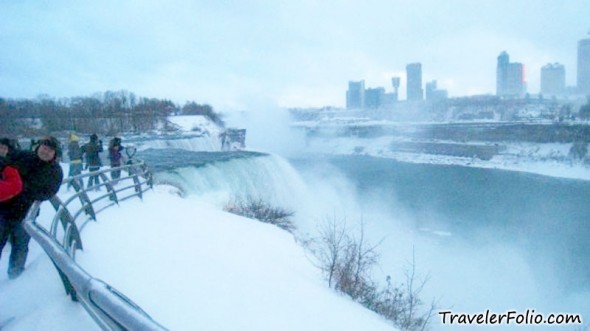 Look at the powerful Horseshoe Falls, with mist rising into the air! The waterfall is very strong and rapid.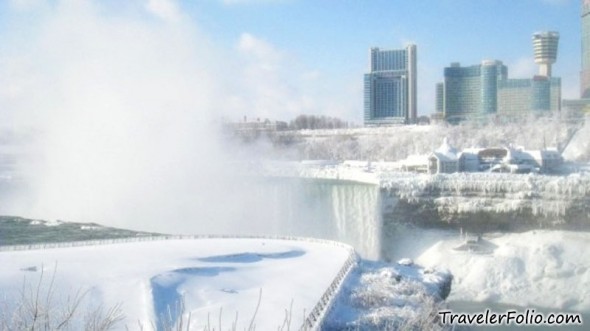 Nice rainbows could be seen easily at the falls.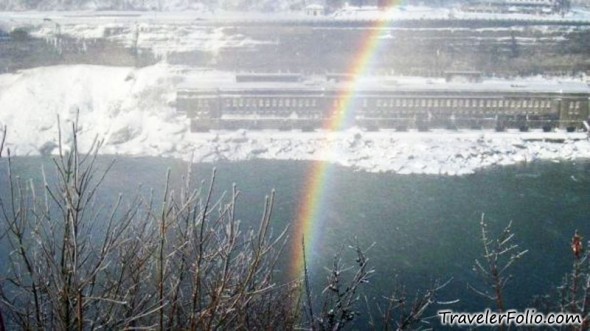 The night laser show presented from the opposite side at Toronto. But it wasn't nice at New York side as seen in the picture.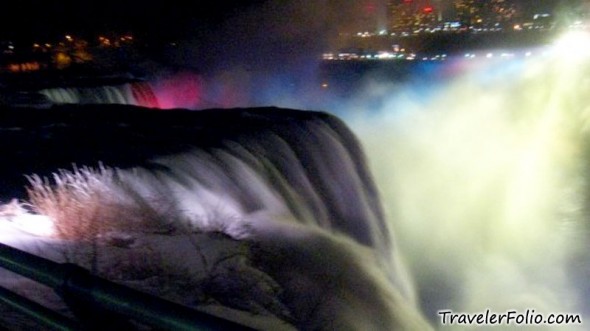 Do visit my older posts on the Powerful Niagara Falls and Return to the Mighty Niagara Falls in summer 2007!
Next, D.C in winter.