It took less than 30mins to reach Washington D.C from the family house in Northern Virginia. Jaime drove us to The Kennedy Center to watch Phantom of the Opera.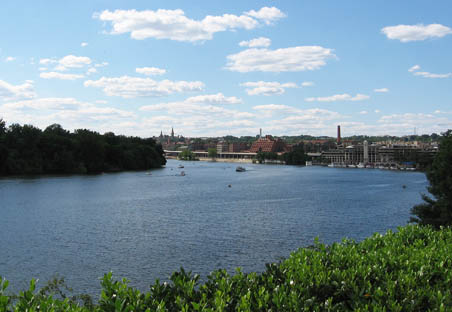 The Kennedy Center is located on the banks of the Potomac River in Washington, D.C.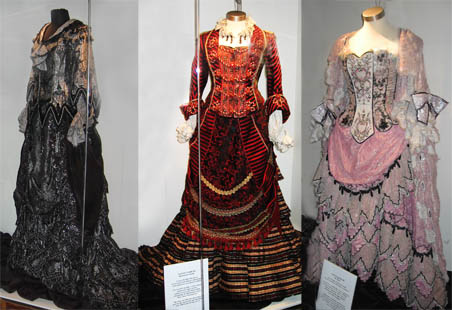 The exquisite opera costumes on display.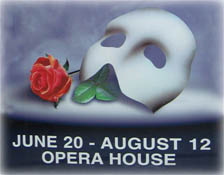 We were seated in the third row in front of the stage. The last opera, Tosca, that we watched was in Vienna, Austria and that was back in 2003! For Tosca, we stood and watched throughout the Italian opera in the standing gallery. The standing gallery ticket only cost around S$7 (but we queued for the tickets for about two hours, first come first serve basis), whereas a ticket for Phantom of the Opera at our seat cost USD98. It was Frank's opera treat. Nonetheless, it was a very nice opera with awesome stage scenes and costumes too.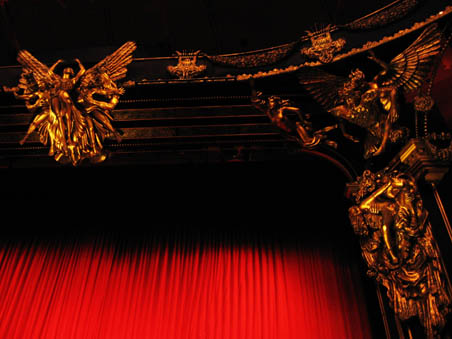 I thought I could take some photos of the theater during the opera break, but I was warned by the usher to keep my camera. =P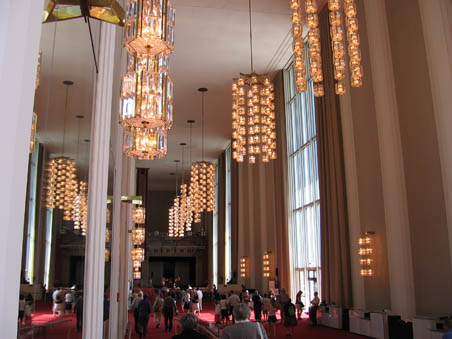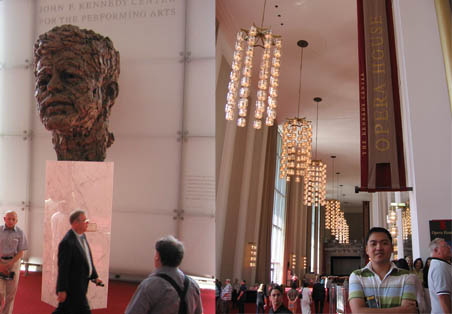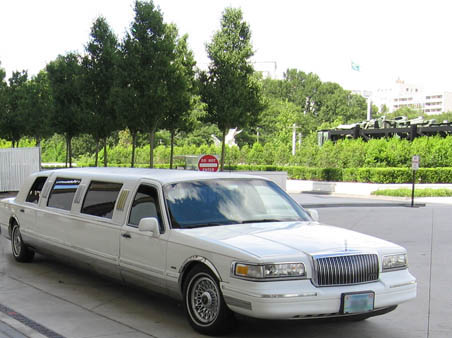 A limousine carrying some high class opera-goers.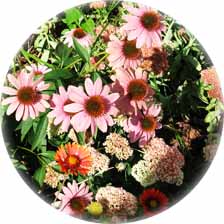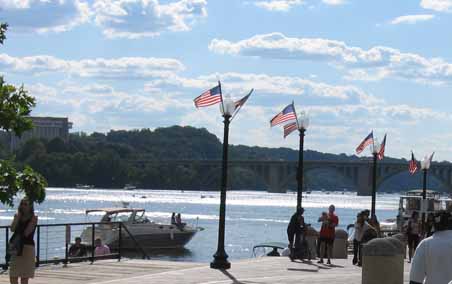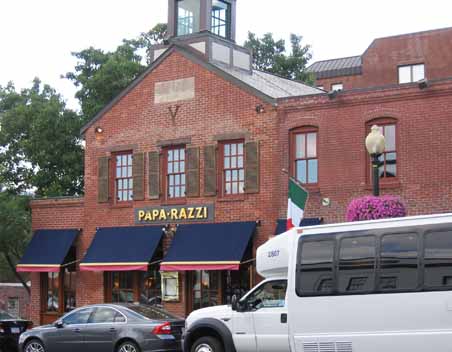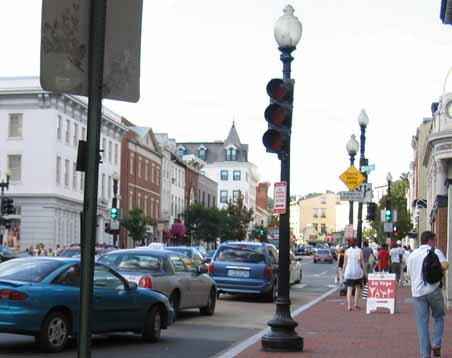 We figured out our way to walk from Kennedy Center to Georgetown where there are boutiques and restaurants. It is known for its historic charm and European feel.


We went into the Coach boutique at M Street and bought bags for my friends, mum and myself. I was not fascinated by Coach bags but on thinking that they were a lot cheaper than those in Singapore, and since I was buying for friends, might as well I bought one for myself out of "kiasuism". Consequently, I burnt a hole in my pocket while shopping like a "tai-tai". I also bought a nice denim jacket in Levi's boutique for my sister. It only cost as cheap as USD19.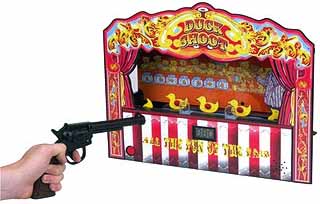 We went for a buffet dinner with the family. It was a sumptuous dinner with lots of king crab legs and Frank's scary narration of shooting sprees in Virginia. He casually pointed out that many U.S residents keep guns at home, in cars and even carry one with themselves in shopping malls for self-protection. And some years back near their residential area, there was a sniper madly shooting at bypassers. At one time, Frank drove Jaime to the nearby shopping mall. He dropped Jamie at some distance away from the mall and became very nervous when Jamie stood in the open space, as this could be an easy target for the sniper if he was around there. The most recent and deadliest shooting rampage in US history occurred in Virginia Tech, leaving 33 dead and 29 injured.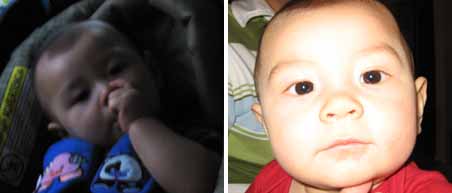 The cute little ones – 8-month-old Devin and 4-year-old Connor (2007). Both are being taken care of at childcare centers during weekdays. I was surprised to know that the fee cost more than USD200 per week for Devin's childcare center. Connor is learning Taekwondo and Devin loves to suck his thumb.

Frank said Connor looks like a Caucasian if he is beside an Asian kid; and he looks like a Eurasian if he is beside a Caucasian kid. Devin looks like an Asian kid and resembles Jaime's father! Both children have big brown eyes.


At midnight, Jacky, Jaime and I went to the nearby IMAX theater at The National Air and Space Museum to watch Harry Potter and the Order of Phoenix. We didn't visit this museum as we had visited a one in D.C, but I sort of regretted for not exploring this one as it seemed newer and better.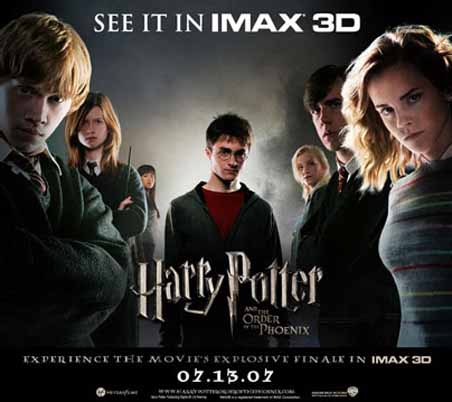 For a ticket to watch Harry Potter, it cost USD10 with free seating. We were at the end of the queue; as a result, we got seats on the third row in front of the very big IMAX screen. I had to turn my head left, right, up and down especially when the characters fought and flew! I do not know whether it was due to the reason that we sat too near to the screen, as I didn't feel any 3D effect in the movie at all. In fact, I dozed off during the movie. Felt that most of the scenes were quite dark (or was it that I fell asleep?).

Next day: See Dinosaurs at the National Museum of Natural History!